By Nikki McCoy

On my first visit to Heart of Wellness, an integrative health practice nestled in Tumwater, it seemed appropriate that it was on Earth Day – a day to honor, respect and celebrate our life-sustaining planet. After all, isn't one step to healthier planet, a healthier self?
The reason for this visit was to explore exactly what the clinic means by their mission statement: "We are an integrative and collaborative medical group practice dedicated to re-imagining the doctor's office in order to help you achieve and maintain optimum health and wellbeing."
Re-imagining the doctor's office?
My personal experience, and that of many family members and friends, is that a typical doctor's office visit can be unfulfilling for a variety of reasons – feeling rushed and not heard, being misdiagnosed, the go-to of prescribing pills, etc.
So considering these factors, as well a healthy curiosity for new things, I made an appointment with Logan Obermire, creative director, and Fred Klemmer, founder of Heart of Wellness.
Walking into the clinic, my first impression was that it was very much like a normal doctor's office. Outside the front door, little white boxes holding lab work awaited pick up, and inside, two friendly receptionists greeted me.
But then, I was offered a choice of a cup of tea, coffee, or water. At first, I imagine the hospitality is because I'm there for an interview and the staff was just offering to share their stash. But I'm told everyone who walks through the front door is treated this way.
"We're really trying to do things differently to reflect our values," explains Obermire, "We don't call this a waiting room; we call it a reception area. Our vision is to treat people that are in our reception area as people that are at a restaurant waiting for their meal."
The other component to the reception area is that patients won't wait more than 15 minutes to visit their doctor. And once you are seen by your doctor, you can expect to have ample time – up to an hour or more, to really connect with your health care practitioner.
"It's amazing what happens when someone sits down with their doctor or provider and they're actually listened to," Klemmer says. "Holistic diagnosis looks at all levels of a patient's being and then treats the person, not the symptoms. But, it also initiates the healing process right from the beginning because people are starting to feel hope. I can sit down here and talk with this person and it's pretty amazing.  The healing starts right away and I find that to be a really gratifying process."
This is the heart of holistic care, and perhaps the thing that most separates Heart of Wellness from a typical doctor's offices. To support this method of care, Health of Wellness is a collaboration of acupuncturists, naturopathic and medical doctors, massage therapists and more.
"This practice is much different because we continuously refer to each other, we care for each other and we care about our patients," says Dr. Laura Jimenez-Robertson, ND. "There is this really awesome openness not only between practitioners, but between patients. They really love the idea that it's a team effort towards getting them back to health."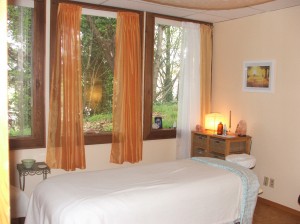 Klemmer, who is also an acupuncturist, founded Heart of Wellness in 2007, working with a team of independent healthcare professionals.  Originally, each practitioner worked independently, yet sharing the front desk. But in 2012, Klemmer decided to change the model to something similar to a cooperative, allowing a more integrative experience. Most services are covered by insurance, and Heart of Wellness offers discounts for cash payment. Free 15-minute consultations are available.
Also noteworthy is the clinic's state-of-the-art integrative practice management system. The technology allows a stronger connection between practitioners.
Another perk of Heart of Wellness is the Heart Room – a beautiful space with wood flooring and large windows overlooking the lushness of Tumwater Valley. Yoga, community acupuncture, healing workshops, and more fill the room, with a rotating calendar of events. Currently on the roster is a cancer series, exploring the methods of integrative health practices to support existing care.
And while I could go into so much more about this clinic that has the best online rating in the county, how they also offer Skype and telephone sessions, how they have these soothing, cozy massage rooms and doctor's offices, how they offer pediatric care and have a cute book about poop in the reception area, and how they've totally sold me on their mission – I can't. I have an appointment for acupuncture.
Heart of Wellness
205 Clark Place SE
Tumwater, WA 98501
360-570-0401