By Tom Rohrer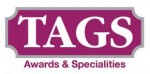 At a young age, Ian Sugrue knew he wanted to be a catcher.
Playing in local Cal Ripken baseball leagues, Sugrue took up the backstop position and all the gear that came along with it.
"It was the position I loved most and was best at," said Sugrue, a senior at Tumwater High School.  "At that age, having all that equipment, it's pretty cool."
Nearly a decade later, Sugrue still finds himself behind home plate calling pitches and throwing out runners.   A three-year starter at catcher for the Tumwater High School baseball team, Sugrue is the team captain and director on the field for the T-Birds.  Following an Evergreen League championship and a third place finish in the District IV tournament, Tumwater begins 2A State Tournament play on Saturday, May 24 when they take on White River at W.F. West High School starting at 10:00 a.m.  With a win, Tumwater moves on to play the winner of Klahowya and Centralia later that afternoon.
For the senior laden T-Birds, this year's state tournament offers a chance to improve on last season's second place finish.  Tumwater fell to league foe W.F. West 12-0 in the 2013 title game, a loss that stayed with Sugrue over the off-season and led the Clark College (Vancouver) commit to organize off-season workouts for the team.
"The drive came from last year. I don't want our season to end up like that again," said Sugrue. "I knew this year, we had something special and I didn't want to take that for granted.  I wanted to start from the beginning and set the tone early."
That tone has carried over to his presence on the field.
"I feel like when it's needed, I speak up and tell the team what needs to be said," Sugrue noted. "Someone needs to say a thing or two from time to time and most of the time, that's me."
The workouts have paid off so far this spring as Tumwater finished atop the Evergreen League standings with a 17-3 record, while defeating W.F. West three times in three match-ups. Sugrue was pleased with the team's performance during the regular season but remains focused on higher aspirations of leaving a mark in the Tumwater gymnasium and record book.
"(Tumwater) has always been known as a football school, so we're trying to be pioneers.  When you walk into the gym, you notice the last time we won a league (baseball) title was 1996," said Sugrue.  "It's really just a great feeling to have left an impact already….but we're not done yet."
Tumwater's quest for a state championship hinges on the pitching duo of seniors Garrett Terrell (Evergreen League MVP) and Elijah Hill (first team all-league).  The two hurlers and the rest of the T-Bird staff are guided by Sugrue, as he calls every pitch, symbolizing the trust between pitcher and catcher.
"I've been fortunate enough to be really close with that staff, in school out of school, on the diamond, wherever," Sugrue said.  "If he shakes me off, I know that he will throw an even better pitch. If he nods, we both know it's the best pitch.  In the middle of starts we're talking about certain situations and ways to approach hitters as well."
Sugrue's pitch selection is determined through his scouting and experience.  During a specific count, he can select the appropriate pitch and its location quickly.  In playoff games where runs are at a premium, every pitch has the potential to win or lose a game.
"I do a lot of scouting and figuring out where batters line up, if they're a pull hitter or slapping the other way," he said. "But there's a lot of experience that goes into it.  Obviously I've played in a lot of games, seen a lot of situations, so if we get into a tight spot, I'm comfortable with my choice and so are the pitchers."
Thanks to his time behind the plate, Sugrue can use his knowledge to his advantage when he steps up to it as a hitter.
"I learned which counts are going to be a fastball count, curveball count and where they're trying to go with the pitch," said Sugrue, a math and science enthusiast.  "It's helped a lot honestly."
Learning the catcher position requires strong coaching, and Sugrue has benefitted from his time around travel team coaches and the staff at Tumwater.  In addition to his local instruction, Sugrue has been able to train with a professional the past few years.
"Michael 'Whitey' Spencer has been coaching me a while and I've always played travel ball with him starting way back in Cal Ripken.  He's really taught me the game and the position," said Sugrue of the former Capital High School head coach.
"They really taught us to be humble and not go out of our way to broadcast how we're doing," he said of head coach Jamie Weeks and the rest of the Tumwater staff.  "Just about handling our business and keeping a humble mentality."
"These past few off-seasons, I've been able to work with Stephen Vogt of the Oakland A's organization," Sugrue continued.  "I've been able to pick his brain, do some drills…that's been pretty amazing."
With only a few games left in his career, Sugrue is taking every opportunity to spend time with his teammates and friends.
"I think as a team we're loose. We still have those thoughts in our head from last year, but we're trying to enjoy this," he said. "We want to bear down and still have a great time along the way."
Regardless of how the season ends for Sugrue and Tumwater, he has the opportunity to continue playing the game, and most importantly, the position he loves.
"It's been my dream since a little kid to play college baseball so I feel very blessed to have that opportunity," said Sugrue, who plans on studying to become a physical therapist. "I will play baseball as long as I can and as long as someone wants me to play.  Hopefully that's till I'm old and grey."