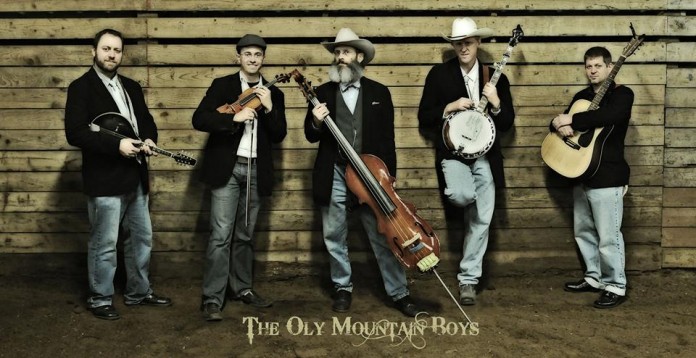 Submitted by The Olympia Acoustic Festival
The Olympia Acoustic Festival, is an event that is an all day celebration of the collaboration and diverse acoustically driven music and artists of the Pacific Northwest. Euphoria Tea Productions, Archibald Sisters, Fish Tail Brewery, Olympia Ballroom, and The Urban Onion have all made this event possible with their sponsorship and the day won't disappoint.  We held our first event last year with amazingly beautiful support from the community. It's not hard to embrace the music of this region! It will be held again in the beautiful historic Olympia Ballroom and the Urban Onion downstairs.
The event will take place on March 29 with acts beginning at 1 p.m. and playing until midnight.  The Main Stage Acts can be seen in the Olympia Ballroom and the Second Stage Acts will be heard in the Urban Onion.
Local arts and food vendors will be featured on the mezzanine. And an indoor beer garden in the Ballroom after 7pm.
This Year we have an awesome line up. Please check out the performer's collective websites, listen, like and share.  Ticket sales opened on February 14th 2014.
Advanced $12 / door $15. kids under 12 are free! Tickets available at: Brown Paper Tickets.
MAIN STAGE (MC: christopher gray)
Kari Anewhouse 1pm www.karinewhouse.com
Mark Macminn 2pm www.markmacminn.com
Birds of a Feather 3pm www.reverbnation.com/robertboyd
The Brothers Jim 4pm www.reverbnation.com/tbj
Paul Mauer 5pm www.paulmauermusic.com
Aaron English 6pm www.aaronenglish.com
Bradford Loomis 7pm www.bradfordloomis.com
HEADLINING SET
Science! 8pm www.scienceseattle.com
Shawn Smith 9p www.shawnsmithsinger.com
Oly Mountain Boys 10p www.olymountainboys.com
SECOND STAGE (MC: andy shmushkin) www.shmushkin.bandcamp.com
James Coates 1:30pm www.coatesmusic.wix.com/jamescoatesofficial
Kat Jones 2:30pm www.katjonesmusic.com
Anna Gordon 3:30pm www.annagordon.bandcamp.com
Elk and Boar 4:30pm www.elkandboar.com
The Grey Wharf 5:30 www.facebook.com/TheGreyWharf
HEADLINING SET
Juniper Circus 6:30pm www.tobiastheowl.bandcamp.com
Samsel and the Skirt 7:30pm www.samselandtheskirt.com
For more information and updates follow us on Facebook.  For more information you can email us at  olyacousticfest@gmail.com  or reach us by phone at360.349.4427 (Paul Mauer, organizer/performer).