By Kelli Samson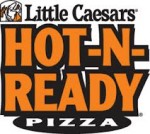 I recently asked Joel Christopher, a film student of mine at Capital High School (CHS), how he feels about nearly being through with his very successful high school golf career. He said all the right things, but ended with a wistful hesitation: "I just wish we could've made it onto Mr. De Bruyne's wall."
CHS history teacher Joe De Bruyne is known and loved for greeting his students at his classroom door each day with something personal – a nickname, a question, a comment, a little teasing. His connection to his students is also undeniably evident in "the wall" that Joel Christopher referred to.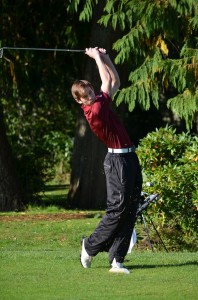 The wall of fame wraps all around De Bruyne's outer doorway, climbs to the ceiling, and stretches down and around a corner. It's covered in newspaper clippings of CHS students new and old.
De Bruyne said it all began years ago when he started asking kids going on trips to bring something back to show him, like a ticket stub or a postcard. Then he started to cut out newspaper articles about students and history began.
The wall has become like a museum that, according to De Bruyne, "keeps the kids connected to the legacy of CHS," much like a trophy case. "Our kids like to be acknowledged by their peers. The wall helps create an atmosphere of comaraderie." It spans rodeo, football, academics, cross country and everything in between.
A hole in the contents? The CHS golf team.
The CHS golf team has been coached since 2011 by Steve Hamilton, who himself was a golfer on the team in the 1980s after being introduced to the sport as a nine-year-old by his dad. He made it to the state tournament three out of his four years at CHS and went on to play golf for the University of Portland.
This year, along with freshman-phenomenon Gabriel Barnes, two seniors will be playing in the state golf tournament. This will be Brent Chapin's second time at state and Joel Christopher's third. What do these two seasoned golfers bring to the CHS team? According to Coach Hamilton, it's stability.
"They've both had a leadership role in the last year. Joel learned to help the younger players. Brent has always been – even as a freshman – the person that made everybody laugh," he said.
Chapin began golfing as soon as he could walk. He credits his parents for his early start. "We would go on vacations, and they would golf and bring me along with some tiny clubs, and I would just hit balls," he says. When it came time for high school golf, he was excited to play for CHS. "We have a great history with golf. My other coach [Chris Swanson of PLU] played and won a state title for Capital."
Christopher came to the sport much later than Chapin. He didn't pick up a club until the summer before high school. He says his mom nudged him to get out on the course. "Her dad and grandpa were both really good golfers, and she thought it would be a good sport for me." He humored her by giving it a try, but, "after my first time out there playing, I realized I loved it. I knew that I wanted to play in high school."
Both golfers say that golf is not something they have to work into their schedules. It's actually the other way around. "Everybody in my family just assumes that I'm going to be spending two to four hours at the golf course every day when I'm in season," says Christopher. Chapin adds, "It's more of fitting everything else around golf. During the golf season, the guy that cuts my hair gets off at three every day, but one day he stays late just so I can get my hair cut after golf practice."
A typical day in the season starts at the crack of dawn for Christopher.
"Sometimes I'll go down to the course before school at 6 a.m., when it's light out, and practice down there. Then I'll try to focus on school, but go to the course immediately after school and keep playing."
If that seems like a lot of golf, it used to be even more intense when he was a newer player. "During freshman year, I would visualize stuff throughout the day," says Christopher. "I'd be sitting in class and trying to imagine the play-by-play of the match we would have later in the day and try to visualize myself playing well and getting myself mentally prepared for the match. Now I don't really do that as much."
Chapin says he tries to "zone it out all day, otherwise I would get too stressed." Both players often stay up to an hour later on the course after practices, getting extra pointers from the coach.
While the boys are both under the guidance of Coach "Hammy" Hamilton, they are extremely different players.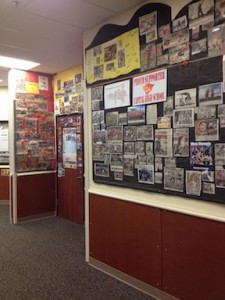 Hamilton describes Christopher as "very self-driven, almost a perfectionist." However, he also states, "Golf is a sport that's different from any other sport because it's you against you. So you deal with your own emotions more than anything else."
Because Christopher is a perfectionist, says Hamilton, "he's always struggled with attitude on the course."
This is something Christopher knows and understands about himself.
"I can be explosive, which can be good and bad," he admits. "It can make me play great, and I can fuel off of my good emotion and play better, or sometimes it affects me negatively, and if I start to play bad, it spirals downhill."
It's something he and Coach Hamilton have worked on for four years. "Without him, I don't think that I would still be playing, honestly," says Christopher.
"We both play with emotions," adds Chapin. "But when I play badly, I kind of implode on myself and just get quiet."
Hamilton describes Chapin's style on the course as laid-back. He is "unassuming, but just a natural swinger. He is the rock of the team. He has played in every varsity match in our four years together. The team has always loved Brent. He's just always brought fun to it."
Both golfers have nothing but love for one another. "I've always admired Brent's ease and grace when he's playing, because he makes it look so easy," says Christopher. "He's been doing it for such a long time, and I also just think he's so naturally gifted. Off the golf course, he's a really funny guy." Though shy, "When he opens up, he's hilarious, and everybody loves him. He's just naturally one of the favorites and has been all four years."
Chapin is very proud of Christopher's growth in the sport. "I admire how Joel puts so much time and effort into getting better, since he did start later," he says. "He kind of had a gap, but he worked hard enough to make that gap as small as possible."
Christopher cites his dad and Coach Hamilton as his inspirations on the course. "My dad was one of the people who immediately told me I was good at golf, and he was the one who got me dreaming," he says. "And Hamilton "helps me when I play bad and when I play good. He's a consistent presence."
Chapin feels buoyed by his two coaches, his parents, and "probably Tiger Woods. I still like him."
Both golfers plan to head to college in the fall, though neither wants to play golf competitively after the state tournament.  "I've come to realize that I appreciate it a lot more when I just play for fun. It's a game," says Chapin.
Ten years from now, adds Christopher, "I want to be winning men's club tournaments at some private golf course and just racking up dollars in the gift shop, playing with buddies."
One thing is for certain: These two golfers who have worked so hard and for so long are ready to take their place on Mr. De Bruyne's wall, leaving behind a legacy of quiet dedication for future students to emulate.