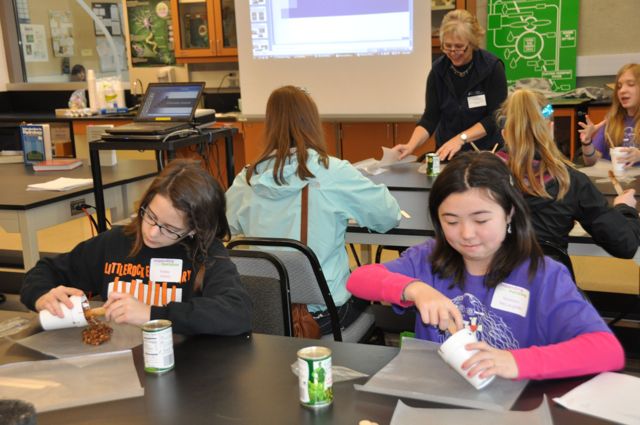 By Alyssa Ramsfield
The future career paths for students today tend to point towards the world of Math, Science, and Technology. The Expanding Your Horizons conference at South Puget Sound Community College (SPSCC) hopes to encourage middle-school-aged girls to take the lead in these fields.
"We want girls to aspire to these jobs," explains SPSCC's Development Manager, Katya Miltimore. "We are very excited to bring female professionals who are role models to middle school girls. We want to inspire them with real life models and show that there are careers in these fields that they can do as jobs."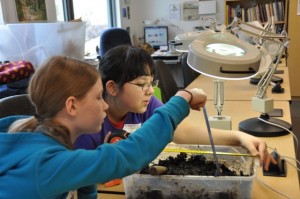 The all-day event is slated for Saturday, March 1.
The conference originated in California during the 1970's. "Often times, male scientists were the only photos in the textbooks," describes Miltimore. "The idea is to break that mold and encourage young girls to consider the world of science."
The conference offers a variety of female role models in the field of science to encourage young girls. "Our speakers talk about their personal aspirations, what careers are available, and how to follow a path that leads to a job in science." This year's main stage speaker is Dr. Dana Riley Black. She will focus on how girls can create a vision and prepare for a successful career in science.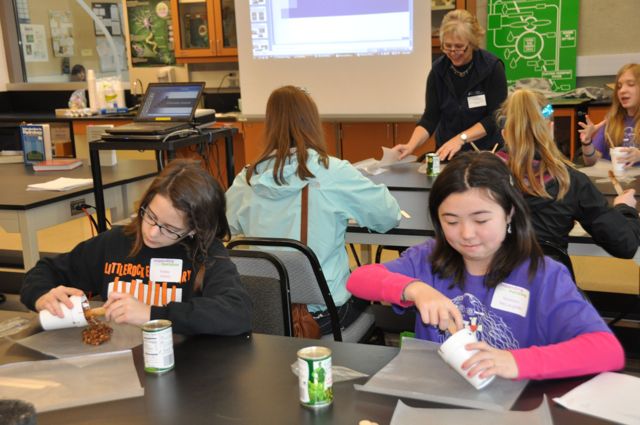 The workshop offerings are appealing to students and their parents. Some of the student workshops offer a glimpse into toxins, physical therapy, DNA, diseases, and forensic science. They are led by women in the field and allow students to see the variety of professions available. The parent workshop is centered on helping to ignite your daughter's future career. During this class, parents will receive advice and materials to assist their support for their child's job path.
This is the 25th Anniversary of the event and with that there will be additions to this year's event. One of those additions includes a parent resource fair. "We hope to have up to 25 local organizations attend," says Miltimore. "These organizations will make resources available to parents such as tutoring services and science focused programs. We want to help make parents aware of what is available to get their daughters on track to becoming a scientist. There are plenty of resources to showcase that can provide support across Thurston County."
The conference theme this year is all about 25 years of pointing girls to an occupation in science. "We had a t-shirt design contest. Two top designs were selected from the 12 entries. All of the girls at the conference will receive a t-shirt."
To attend this event, students and their parents have some important options. The entry fee is $12 for each girl. With that money, they can choose a total of three workshops for the day. This also covers all materials and snacks. The parent workshop is an additional $12. Pre-registration is required for both parents and students.
For more information and registration information click here.