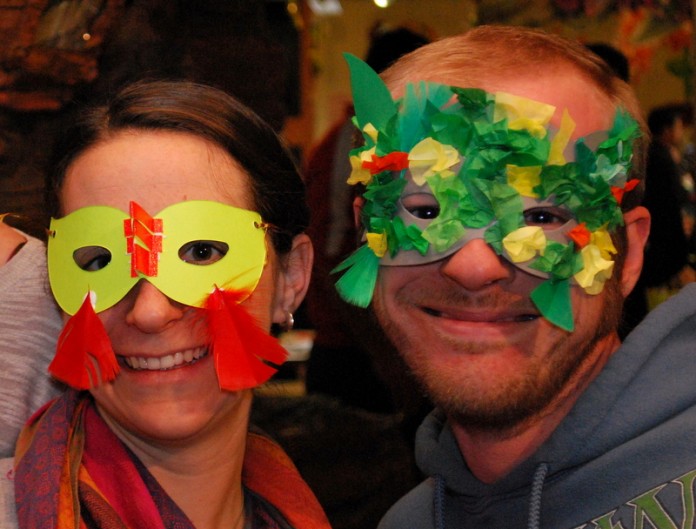 Olympia's Hands On Children's Museum is typically filled with small children exploring, creating, and playing.  But on Friday January 24, the museum opened it's doors to adults only for it's first "Adult Swim" event.  The theme was Beercraft:  The Art and Science of Beer and guests enjoyed tastings from some of the areas best microbreweries spread throughout the museum.
Activities included the usual museum exhibits, available for play without little ones underfoot, as well as some terrific activities including create your own beer coozie, make a mask, test your genetic predisposition to like an IPA, and make a pretzel necklace for snacking.  The night was sold out in advance and the extra 100 tickets made available the day of the event also went fast.
Don't despair if you missed this fun event.  The museum will be holding "Adult Swim" quarterly with the next one, "Cocktails and Cosmonauts" scheduled for April 11.  To read more about the event click here.