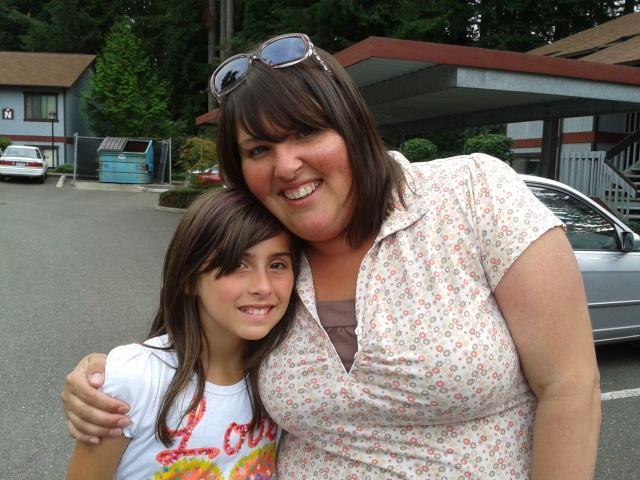 By Kate Scriven

January is National Mentor Month across the nation where organizations recognize individuals for their impact on youth in the community.  Mentors come in many forms – teachers, church leaders, coaches – and in Thurston County, they also come in the form of "Bigs."  Big Brothers Big Sisters of Southwest Washington (BBBSSW) is honoring their amazing "bigs" all month long, with a special celebration on January 16 for Mentor Appreciation Day.
When Big Brothers or Sisters are matched through the organization's careful selection process, they become an impactful and important person in the life of their Little Brother or Sister.  Littles show their appreciation with notes, art, and essays sharing what their mentors have meant to them.
Bigs come in all shapes, sizes, backgrounds, and personalities.  But, what makes a great Big, shares Alison Riffer, Match Support Specialist with the local chapter, is "adaptability and a strong intention to just be there for their Little and facilitate fun with them, doing what the little is interested in."  And, this isn't always the same activity the Big has in mind, but by focusing on fun for the child, a bond of trust is created.  The mentors become a safe sounding board with that trust, allowing Littles to share about school situations such as bullying or home challenges they are struggling with.  "It's amazing what friendship can do for someone," share Riffer.
Meet two Bigs sharing their time with Thurston County youth, mentoring them by being a positive, stable and consistent presence in their lives.
Jim and Sam
Olympia's Jim Fulton owns his own business, works from home and has two grown children.  Jim is a Big Brother.  "Initially I thought it would be a lot of fun, hanging out with a young kid again," shares Fulton.  "I remember when my kids were young and I loved it."
Fulton was matched with his little brother, Sam, on November 6, 2008 when Sam was seven.  Now 12, Sam is a seventh grader and his relationship with Fulton has been a big part of his life for the last five years.  Fulton has enjoyed seeing Sam mature and grow, knowing that he has played a part in shaping him into a young man. "I believe that an important part of the program is to try and be a good role model as much as you can.  This includes enjoying life, having fun, and being together.  But also encouraging Sam to reach for the stars.  To make sure he knows that he can be anything – he can do all that he wants with his life."
Fulton shares that often they have the most fun doing simple things. "In the spring and summer, Sam will come over to my house and we'll make a fire in the firepit, roast hotdogs and marshmallows and just hang out.  Sam thinks I make a perfect grilled cheese sandwich, so that's what I do – make a sandwich for him and talk."  Fulton included Sam in his annual trip to the Christmas tree farm this year as well, letting him select the tree, bringing it back home where Sam helped decorate it with Fulton and his wife.
The pair has also ventured out including trips to the LeMay Car Museum, the Zoo and a Mariners game.  "The people at Big Brothers Big Sisters are terrific at planning organized events, too, where we can get together and do something fun.  We really enjoyed the rock climbing event they put on – something Sam never thought he'd do," explains Fulton.
When asked why he likes being a mentor he shares, "I spend so much of my time doing boring adult things – work, errands, bills – this gets me out of my everyday adult life and doing something purely for enjoyment.  But knowing it's a time of fun, making an impact on the life of a child, makes worth every minute."
Jennifer and Bobbie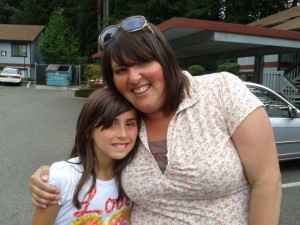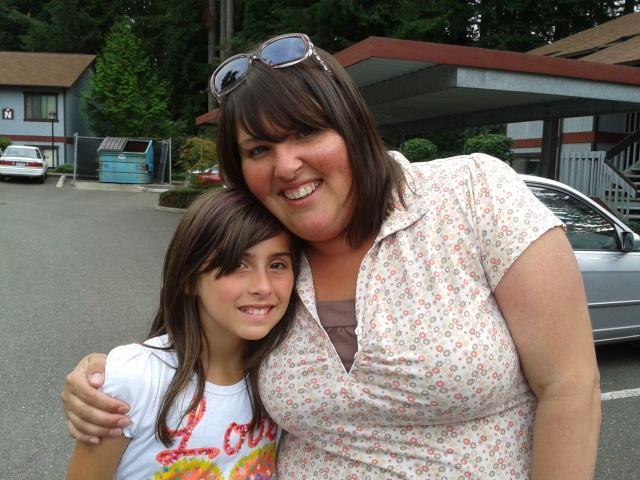 Jennifer Adams is the mother of a son.  And while she loves him dearly, she wanted to connect with a young girl, spending "girl time" together, hoping to positively impact her life.  She connected with Big Brothers Big Sisters and was matched with Bobbie.
Turning thirteen this winter, Bobbie is at the critical age where she is learning who she is and who she wants to become.  With no mother in her life, living with her grandmother and three siblings, Bobbie and Jennifer have created a strong bond in the short time since their match.
"I wanted to spend time with a young girl, to make an impact on her life," shares Adams. "I want to give her a sense of hope and simply someone to talk to.  I just want to be a friend."  And the two are truly friends.  They can be found doing simple things together like dinner and a movie or just taking a walk in the park or getting ice cream.
"The one-on-one time is wonderful," she shares when asked what she likes most.  "I get to watch her grow up and become a young woman.  I hope to show her through my experiences that she can be successful and shoot for the stars, no matter her circumstances."
Adams also stresses that the Big Brothers Big Sisters organization is an amazing support for the Bigs in their organizational structure, events that are offered, and financial support for activities.  Bobbie and Adams went to the Nutcracker this holiday season, an event organized by the BBBS group, and enjoyed this magical tradition together.
"I just want to be there for her," shares Adams.  And, she is.
To learn more about becoming a mentor through Big Brothers Big Sisters of Southwest Washington visit their website or contact them at 360-943-0409.