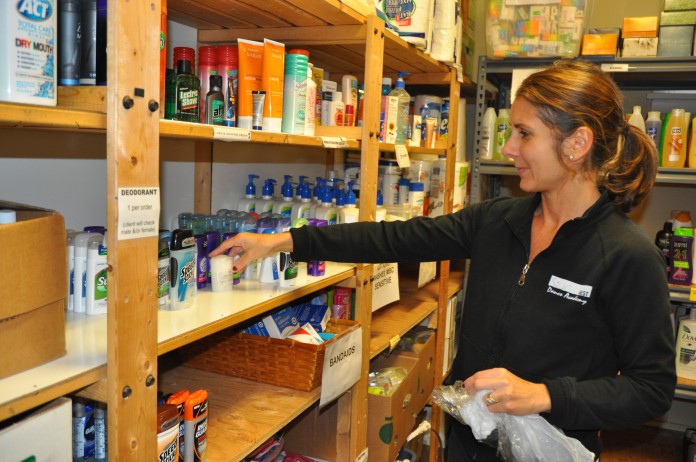 By Jennifer Crain

It's a common plea from charitable organizations around this time of year: Volunteer! Many of us manage, for the sake of tradition and in an attempt to mitigate the focus on acquisition, to carve out time to help our fellow citizens as the year draws to a close.
Olympia is full of opportunities. Check out these examples of what you can do this season to give back:
Give the Gift of Clean with YWCA of Olympia
Bree Lafreniere, Women's Resources Director and Volunteer Manager at the YWCA of Olympia, says the organization will be hosting a Clean Christmas effort to supply local families with cleaning supplies and toiletries for the holidays. The campaign is an extension of the group's year-round Other Bank.
On December 16 from 3:00 – 6:00 p.m., Lafreniere says volunteers can assist in assembling gift bags that staff will give to families later in the week. The opportunity is open to all ages and is appropriate, and fun, for parents and their children.
The YWCA also accepts donations for the bags, particularly dish soap and shampoo.
"Humans are all the same," Lafreniere says, "we always want to have clean hair and dishes."
To volunteer, call to sign up at 360-352-0593.
Serve a Meal at Drexel House
Every month, volunteers at Drexel House provide a meal for residents. In December, the staff will roll out the meal and volunteers will serve food and interact with residents.
Bary Hanson, Housing Manager, says it's a valuable way for volunteers to get to know residents and become familiar with the Drexel House mission. The shelter, established in 2007, provides emergency shelter, transitional, and permanent housing.
The December 19 meal will take place on site at 604 Devoe Street SE. Potential volunteers, call Hanson at 360-753-3340, x220.
Drexel House is also a great place to put your skills to work any time of year. Volunteers donate a wide variety of services such as haircuts and personal budget assistance. Nurses even provide some clients with foot care. Call to offer expertise in your own niche.
Help Collect Items for Families through Mixx 96.1
For 20 years, Mixx 96.1 has been collecting gift cards, clothing, toys and other gifts for local families in need through their Wrapping Up the Holidays Toy and Fund Drive.
On December 20, they will broadcast live from the drop site in downtown Olympia between 6:00 a.m. – 6:00 p.m.
During the drive, volunteers will accept cash, new toys, art supplies, books, movie passes, all sizes of clothing – anything that will help families. Donations will be divided to help the clients of eight area organizations: Thurston County Housing Authority, Community Youth Services, Behavioral Health Resources, YMCA Child Care, Senior Services of South Sound, Evergreen Vista Low-income Housing, Family Support Center, and Union Gospel Mission.
Call 360-943-9937 to volunteer.
Adopt a Family through Family Support Center
It's traditional to adopt a family around the holidays and if you sign on with Family Support Center, you and the recipients can communicate directly and customize the experience.
Suzanne Brown, Family Support Advocate, says the organization connects benefactors with recipient families. The measure and type of assistance varies according to the sponsor's capacity. The holidays are a great time to connect volunteer sponsors with people in need and since the program functions year round, anytime is a good time to sign on.
It's common for a donor to be matched with a family that has recently acquired permanent housing. In that case, donors and recipients talk by phone. Often, sponsors help supply a home with appliances or other items.
To adopt a family through the Family Support Center, call 360-754-9297 x220.  Additional adopt a family resources can be found here.
The group also receives year-round donations of quilts, non-perishable snacks, and hygiene supplies (especially diapers, toothbrushes, and shampoo). They also welcome volunteers to sign up for a shift at their homeless shelter, located at 201 Capitol Way N.
Help Alleviate Hunger at the Community Kitchen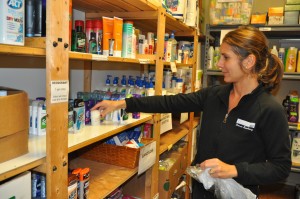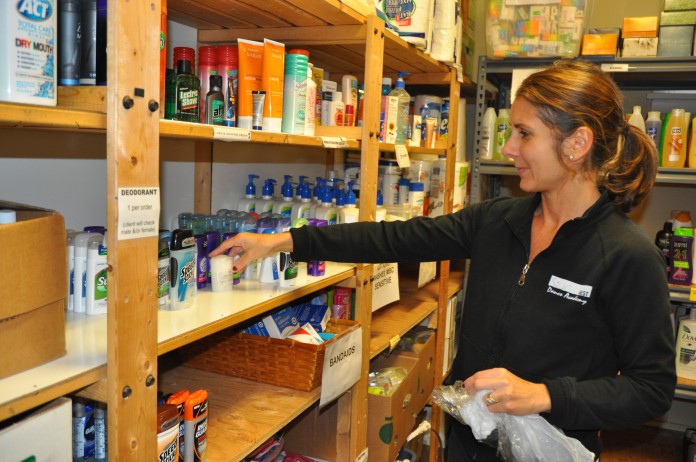 The Community Kitchen is a common volunteer destination for families, service groups, and individuals. Marsha Hubbard Burch says they're always happy to have volunteers to help prepare food, serve meals, and assist with cleanup. (This opportunity is best for older children.)
Spots for the Thanksgiving meal are full but places are still available for meals served on Christmas Day. Burch says volunteers can call to sign up for the December 25 meals now. For the main meal, volunteers arrive at 9:30 a.m. to prepare food and serve from 11:00 a.m. – 1:30 p.m. For the second meal, servers only are needed between 4:45 – 6:30 p.m.
To volunteer during the holiday season, Christmas Day, or anytime the week of December 23 – 27 or to coordinate drop-off of food donations, call 360-956-3462. Turkeys, rolls, raw potatoes, and pies are needed for both the Thanksgiving and Christmas meals.
SHOP AND GIVE
A number of organizations are collecting specific donations during the holiday season:
Donate items such as towels, mugs, plates, and small appliances to residents of Camp Quixote as they transition to their permanent site. Click above for a full list of needed items.
Food for Homeless Vets
Bring non-perishables when you catch the new Hunger Games movie (through December 15) at Regal Martin Village Stadium 16 & IMAX. Food donations, collected at the theater and at the Mixx 96.1 station, will be distributed to homeless veterans residing at Drexel House.
Outfit a Shelter for Domestic Violence Survivors
Help fill out the SafePlace wish list by donating household items such as pillows, blankets, twin sheet sets, coffee makers, cookware, and kitchenware.