By Emily McMason
Think about the great leaders of the world, or simplify down to the leaders of a nation, even maybe a county or a town.
In each place, in each time, a different kind of leader is needed. Another way to say it? "Leadership is a situational concept." This principle is one of the guiding tenets behind the Saint Martin's University School of Business Leadership Lecture Series.
"On the one hand, leadership is situational," explains Dean Richard Beer.  "It depends upon the environment. However, there are underlying principles such as trust, transparency, accountability, and charisma that can take many different forms."
Dean Beer is the organizing force behind the new Leadership Lecture Series that began this fall. He was originally approached by Joint Base Lewis McCord. Major General Kenneth Dahl had been speaking at other colleges and universities about leadership, and the base wondered if Beer would like him to speak at Saint Martin's.
Beer knew that it would be an interesting event, but wanted to push the concept further. What if Saint Martin's launched a series of lectures with the intent of inviting speakers with a wide variety of leadership experiences? What would students and the community have an opportunity to learn?
To Beer, it is this compare and contrast that is captivating. "Not every style is appropriate in every situation and yet there are common underlying principles that distinguish good leaders from bad. How does each leader function within the constraints of their organization is a fascinating question."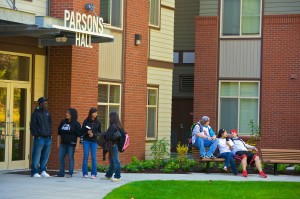 Three speakers are scheduled to speak to Saint Martin's students, as well as community members in 2013. The first speaker, South Puget Sound Community College President Timothy Stokes, Ph.D., focused on the complex balance of addressing the demands and expectations of a varied constituency that includes faculty, staff, students, and board of trustees, as well as the state legislature.
By contrast, the next speaker, Major General Kenneth Dahl, will be discussing leadership within the linear structure of the military chain of command. The third, former Attorney General of Washington Rob McKenna, will address leadership within government.
The series was created not only for students to hear from distinguished leaders, but for the public as well. "Saint Martin's University plays an important role in our community, providing lectures and many other events. I want to bring people together and invite them to share their experiences because Thurston County has a very vibrant leadership," said Beer. "At the first event, we had three college presidents, members of the economic development council, college administrators, student leaders, and community members who all had the opportunity to meet and network with one another."
Beer has a vision for the spring lecture series, and beyond. He would like to have a woman leader speak. "These are the renowned leaders in their respective disciplines. Hearing from women leaders about their challenges in reaching leadership positions and their professional perspectives show the broader implications of leadership."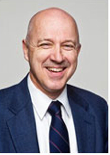 He hopes to also include a religious leader and a tribal elder as part of the spring lecture series. "In tribes, as well as in monastic orders, leadership is much more consensus driven. It is an interesting view to consider how leadership functions in those diverse organizations," adds Beer.
Saint Martin's University welcomes the public to attend the Leadership Lecture Series at the Norman Worthington Conference Center on campus, beginning at 6 p.m., with a reception to follow.
Dahl will be speaking on October 17, and McKenna will be speaking on November 20, 2013.
In order to attend, the university requests that you R.S.V.P. in advance to Business@stmartin.edu. Spring dates and speakers will be announced before the end of 2013.  Sponsorship of the Leadership Lecture Series is courtesy of Northwest Harley-Davidson, Sunset Air Inc. and Anchor Bank.