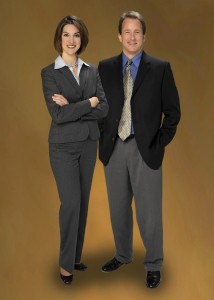 Jeff Pust knows about the demands of being a real estate broker.  For more than 25 years, Pust has served the greater Thurston County area as the owner of Van Dorm Realty.
Not only has he served as a real estate broker for his entire career but he's also grown up in the family business.
"I come from a real estate family," he says.  "My dad was very clear about the business when I expressed interest."
"Good sales people make the job look easy," he says.  "It's true that there are financial rewards and a flexible lifestyle, but there are also stresses to the career."
Pust recalls how his father gave him specific instructions on a typical day for a real estate broker.  "He told me what the career is actually like, how much money I would need in the bank to cover my first few months, and what's expected of a good broker," says Pust.
And, Pust is committed to passing along that honest advice to local individuals considering a career in real estate.
Pust compares real estate to applying for a job every day.  "Essentially, you have to go find someone to work with every day.  It can be taxing to being focused on meeting new people on a daily basis," he describes when talking about how to build a business in real estate.
In essence, each real estate broker manages their own business.  That means that you have to be responsible each day for taking action to meet your business goals.
"A career in real estate starts slow," Pust says.  "There is no guaranteed paycheck at the end of two weeks."
In addition to financial stresses, Pust also notes that there are constant interruptions.  Some people can handle swapping between different projects each day and juggling multiple responsibilities.
Pust also notes that while real estate brokers have a lot of scheduling flexibility, it comes at the expense of long hours, usually on the weekend and during summer months.
Pust welcomes anyone considering a career in real estate to give him a call.  He'll gladly sit down and talk through a 'day in the life' to give prospective brokers an idea of what to expect.
1530 Black Lake Blvd SW, Suite F
Olympia, WA 98502
360.943.3800