Submitted by The Foundation Campus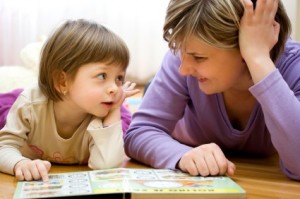 Some families feel they are unable to have their child in Private Christian School due to their need for support services.  On the Foundation Campus, we have support staff who can help meet the special needs of your child.  Although not all special needs can be met here, and we always consider the dynamics of each classroom, our therapists work with families to determine all options to best support your child.  Specifically, we have a Speech-Language Pathologist and an Occupational Therapist on the campus to help your family.  Some of the key responsibilities of our support staff are outlined below:
Speech-Language Pathologist areas:  Receptive and Expressive Language, Auditory Processing, Articulation, Oral Motor Planning, and Social Pragmatics.  This SLP also has a Special Education degree and works with teachers to design Behavioral Plans as needed.
Occupational Therapist areas:  Fine Motor, Visual Processing, Gross Motor, Motor Planning, and Sensory Processing Disorder.
The Foundation Campus is only one of two Private Schools in Washington State that provides these types of support services.
Our therapists work on the campus as independent, private practice therapists.  This allows them to advocate for your child and to access family private health insurance for needed services. In addition, individual and group therapies are provided at the therapist's office on the campus before, during and after school.  Parents are included in therapy sessions as appropriate.
Foundation Campus Therapists also work directly with teachers (Preschool – High school) to support student academic and social development needs. They work with teachers and principals to determine if your student requires additional services outside of the services provided on the campus as well.
The seamless education of Preschool through High School (all schools are on one campus) allows continued and consistent services for your child across all grade levels. This is very important to your child's long term learning success. The effective and consistent transitions between grade levels accelerates and helps your child's long term learning development.
Finally, we offer free screenings for any student or student applicant based on teacher or parent request.
Call 493-2223 for more information about our unique programs at The Foundation Campus or go to one of the web sites below for additional information about our schools.
Community Christian Academy Preschool and Daycare
Community Christian Academy Elementary and Middle School
Northwest Christian High School