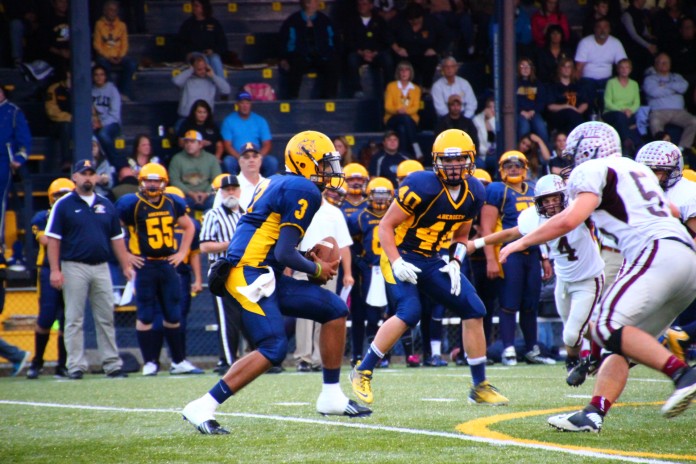 In what was almost a changing of the guard in Grays Harbor High School football, the Montesano Bulldogs ended up showing their championship pedigree.
The defending 1A state champions traveled to Aberdeen High School Friday night, where the Bulldogs took on the host Bobcats at historic Stewart Field.  After a back and forth first half which saw Montesano enter the locker room with a 19-15 lead, the Bulldogs held on against a furious Aberdeen comeback that would fall just a few yards short.
Trailing 31-27 with less than a minute left, the Bobcats offense would move the ball within the Bulldog five yard-line.  However, the Montesano defense held strong, stopping Aberdeen a few yards short of the goal-line as time expired.
The victory over the upperclassman laden Bobcats was impressive for the Bulldogs given the fact that they lost seven All-Conference players from last season due to graduation.
Aberdeen will take on cross-town rival Hoquiam next week while Montesano host's Cascade Christian (Puyallup).