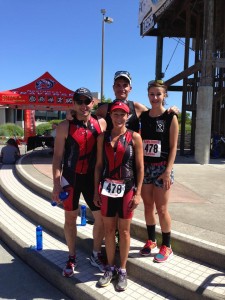 When we are sick, injured or in pain of some kind we usually call our doctor's office.  And often the first question we ask is, "How soon can you get me in?"  In many cases, the doctor is booked and you may have to wait several days or weeks for an appointment.  However, in many offices, this problem is being addressed by adding Physician Assistants (PAs) to the staff, easing the workload of the primary physician while not compromising care for patients.  When an office has a good, strong PA, the answer on the phone when you call for that appointment is often, "Can you come today?"
At Olympia Orthopaedics Associates, the use of Physician Assistants is widespread and widely supported.  The current model allows for a PA to work closely with one particular physician day in and day out, creating a relationship and bond that is unlike any other.  The PA truly becomes an extension of that doctor and the care you receive when you see the PA in the office is identical to the care you'd get from the doctor themselves.
What exactly is a Physician Assistant?  The name is a bit misleading, actually.  The PA doesn't assist the physician as much as act as a secondary clinician, performing the same duties and possessing the same medical knowledge as the primary physician.  "The strict definition of a PA is a clinician who practices medicine and performs medical treatments under the indirect supervision of a licensed practitioner or physician," explains Omar Gonzalez, a longtime PA working with Dr. Manista at Oly Ortho's Westside Clinic.  "However, I think a PA goes beyond that.  Our role here at Oly Ortho," Gonzalez explains, "goes from support to decision making in patient care.  All the way from diagnosis to post-operative care, which we do extensively."
Becoming a PA isn't easy.  After an undergraduate degree, students must attend a two year Physician Assistant school, just like physicians who train in a four year medical school.  The big difference is that PA's do not complete a residency in one focused medical area after graduation.  Instead, they begin working with practicing physicians, essentially an on-the-job residency.  This allows them to become "specialists" in a wide variety of fields, depending on the doctors they work with.  "We are like 'permanent residents' in essence," shares Carrington Sedgwick, the PA working alongside Dr. Agtarap in Oly Ortho's Eastside Clinic. "A PA is a chameleon of sorts, adapting as we transition between specialties."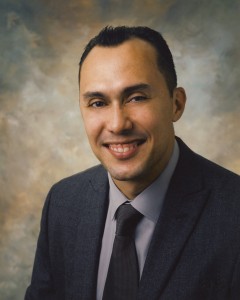 PA's at Oly Ortho have extensive experience with orthopaedic needs, but also have rich medical backgrounds to draw from.  "The average age of PA grads is 35," shares Gonzalez.  And most have extensive experiences that brought them to a career as a PA.  Gonzalez completed his pre-med training in his native Puerto Rico, but couldn't afford medical school.  Instead, he entered the army, becoming a medic, completing his pharmacy courses, and only then deciding to become a PA.  His experience isn't uncommon and helps him provide balanced and experienced care.
Sedgwick, an native Alaskan, followed a long path to becoming a PA, including a pre-med degree followed by a stint in commercial fishing, teaching high school, and eventually a career in orthopedic medical sales.  It was in this final role that he met Dr. Agtarap and a relationship was formed that resulted in their current close working and personal relationship.  "We work really, really well together," shares Sedgwick, who also runs marathons, including the Boston Marathon, with Dr. Agtarap. "His goal in adding me to his practice was to provide better care – he was feeling pretty spread out.  The purpose was to be able to spend more time with each patient, to help each other out.  Two brains working together are better than one."
Of course, many patients at Oly Ortho are on a surgical path and PA's are not performing surgery.  However, they are the first assistant during surgery.  "The unique thing about the PA's here is that we have an intrinsic relationship with our attending physicians in that we work solely with them," explains Gonzalez. "This allows us to basically be an extension of their brains.  We get to know them so well, that we often don't need to talk during surgery.  We anticipate their movements, what they are going to do, and it becomes a very fluid surgical procedure, which is ultimately better for the patient."
And this close surgical relationship allows PA's to provide more effective post-surgical care as well, since they were involved at a very high level in the operation itself.  The duties of the PA, post-surgery, include rounding on all patients still recovering in the hospital, organizing post-surgical paperwork, completing calls to the patients' homes to check on them and their medications and taking care of post-surgical appointments in the office.
"My hope is that when the patients leave here they don't feel any difference in care provided by me or by the doctor," shares Sedgwick.  "We are trained to diagnose and treat patients.  We are not here to take care of the doctor, but to take care of the patient."
Within Olympia Orthopaedics there are ten PA's caring for patients.  Chances are strong that you will receive care from one at some point as an Oly Ortho patient.  And chances are, you'll love them.  Many patients call and specifically schedule with the PA, having developed a strong bond of trust with them as their care provider, considering them their "doctor."
"Frequently during appointments I will explain what a Physician Assistant is and how we are trained," shares Sedgwick. "I think the highest compliment we receive, letting us know we've attained our goal in care, is that at the end of the appointment as the patient leaves, despite knowing what a PA is, they say 'Thanks Doc' on the way out the door."