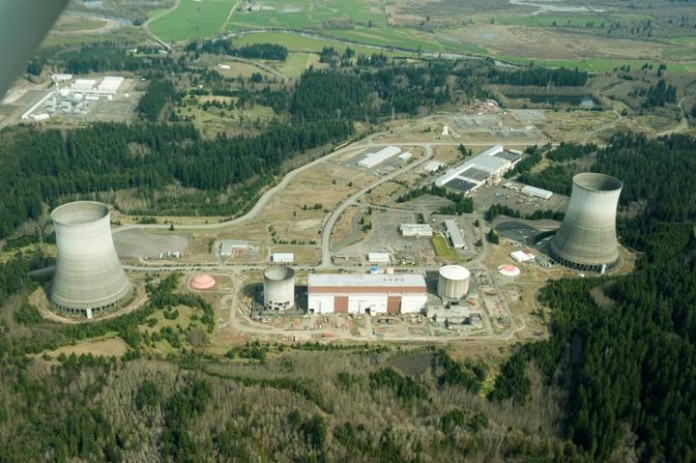 Submitted by The Port Of Grays Harbor – Satsop Business Park
Want to get an up-close and personal look at the unique business assets Satsop Business Park has to offer?  Here is your chance.    The Satsop Business Park is pleased to announce it will be hosting walking tours this August.
The on-foot tours will lead participants in and around facilities such as the cooling towers, the new tunnel training facility and various buildings and warehouses.  "We are excited to show the public all the Park has to offer, and what better way than a walking tour in our nicest summer month," announced Alissa Thurman, Manager of Business Development at Satsop Business Park.
The tours will be offered on Wednesday, August 21st at 3:00pm and again on Wednesday, August 28th at 6:00pm.  Reservations are required, and comfortable, close-toed shoes are highly recommended.   To reserve your spot, or for more information, call 360-482-1600, or toll free 866-572-8767.
Satsop Business Park, a facility of the Port of Grays Harbor, is less than 2 hours southwest of Seattle and 2 hours north of Portland.  Located in scenic Grays Harbor County in Elma, Washington the 1,800 acre mixed-use business and industrial park is approximately 30 minutes from Olympia and the I-5 Corridor. A part of the Grays Harbor Innovation Partnership Zone, it is home to more than 30 businesses, offers 600 acres of developed, pad-ready land and buildings supported by super-sized infrastructure, surrounded by 1,200 acres of sustainable managed forestland.