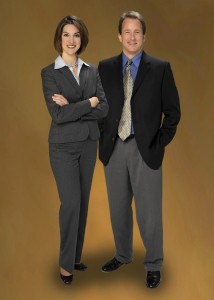 "The market is red hot," says Van Dorm Realty owner Jeff Pust.
"It's enjoyable to be in this kind of a market when it's been in the doldrums for the past five years," he continues.
With more than 25 years of experience in the local real estate market, Jeff and Diane Pust have seen the market pendulum swing many times.
Pust is optimistic that the market is on the upswing, noting many factors such as properties moving quickly and easier financing.
"Buyers are finding best value properties and racing to them," describes Pust.
He also notes that the summer season is when more properties move in Thurston County.  "Kids are out of school and the days are longer.  Families have more time to house hunt," he adds.
For home owners considering selling their home, this may be a good time to consult with a real estate professional at Van Dorm Realty.
"Homes have appreciated in value," says Pust.  "At some price points, you may be able to list your home and not have any competition on the market."
Pust also notes that if you are considering moving up to a larger home that this is prime time.
"Take advantage of the low interest rates and find something to move up to before prices really start to escalate," Pust encourages.
Van Dorm Realty's real estate brokers are educated in properties in our community.  They can help home buyers find their dream home or sellers market their property to get the best value.
1530 Black Lake Blvd SW, Suite F
Olympia, WA 98502
360.943.3800