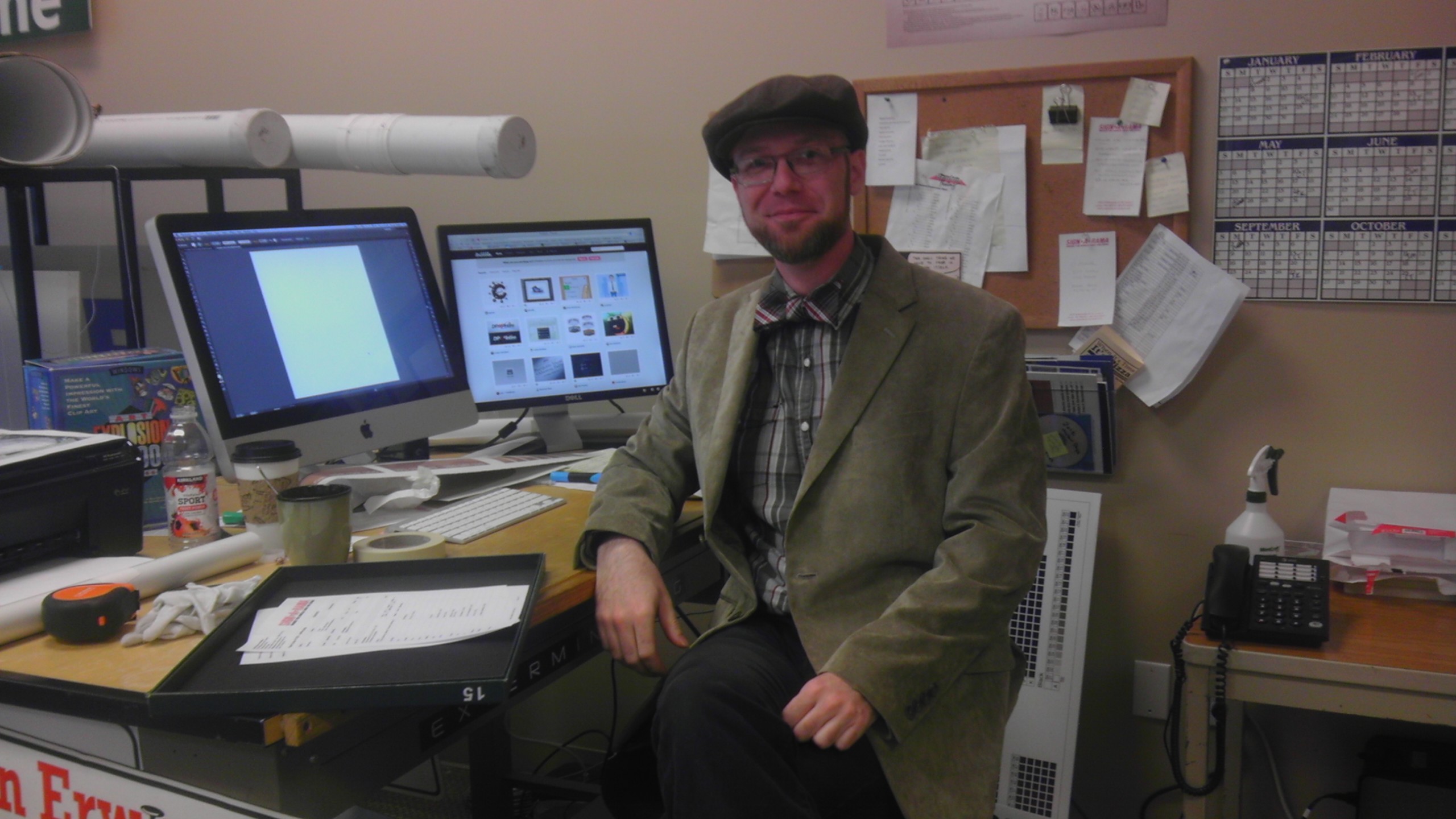 The first thing you notice when you enter the Lacey-based Sign A Rama is a huge mural on the back wall. It is a quote by Mark Twain that says "Many a small thing has been made large by the right kind of advertising."
Jon Mikel Gates, a graphic designer at Sign A Rama, put the mural up on the wall his first week of work at the shop. Gates knows there is truth in Twain's words. He sees proof daily as he transforms images into dreams come true and words into promises made, because that is what advertising is all about.
The right advertising can take a business that is struggling and turn it around. The right advertising gets the phones ringing, and is essential for continued business success.
Jeff Klingberg, the franchise owner of the Lacey-based Sign A Rama asks two questions when he first meets with a new customer:
What problem are you trying to overcome?
How much are you looking to invest to correct the problem?
"There is no message that needs communicating that we will not deal with: from vehicle wraps to name tags, from bumper stickers to digital signs.  We focus on helping our customers solve a problem, not just sell a product. For most customers budget is a key factor, and we offer a wide range of products and services for every price range," said Klingberg.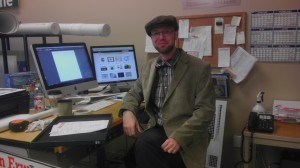 Klingberg views his position as a consultant rather than a sales person. He takes the time needed to walk a customer through the hundreds of options that are available to improve business and communicate their message.
His first career, that spanned over 25 years, was operating car dealerships at various levels. "Primarily, I was in general management and fixed operations. After 25 years it became one of those things that was no longer fulfilling to me. The industry had changed a lot over the years. Eventually I reached burnout and started looking for something else to do. I was offered the opportunity to open a Sign A Rama franchise in Lacey and have been in business for two years now," he said.
His years in management taught him a lot, especially about the importance of great customer service. "Customer service is what differentiates us from the competition. We also use high quality materials which creates a great end-product. In addition, we have consultants that visit businesses rather than just answering the phones," said Klingberg.
Klingberg says that the most typical problem that business owners have is customers unable to locate a store. "They call and say 'My customers are having a hard time finding my store. What can you do to help me?' We'll ask a lot of questions to help them figure out the best product. Is traffic going by at 25 mph or at 60 mph? Do your customers contact you by telephone, text or e-mail? Do you have a logo or do you need us to design one for you? We are marketing consultants and are there to guide our customers through the decision making process. We may have to go to their location to take measurements, look at traffic flow and speed, and we'll do that," Klingberg explains.
Klingberg offers simple advice when designing signs, as well as other marketing materials. "Less is more! Maintain minimal verbiage. Most people don't study a sign. They look at it and move on," he said.
Technology is rapidly changing the sign industry. "We are now seeing a switch in inks to those that are environmentally friendly. Also, digital signage is an underused product. Most customers think that this type of signage is out of their price range, but the truth of the matter is that it is affordable, and there is an option to lease the product as well," he said.
It all goes back to what Twain said, but the key is in the words right kind of advertising. Klingberg and his team are there to help you find exactly the right kind of advertising for your business.
2633 Willamette Drive NE
Lacey, WA
360.915.9207