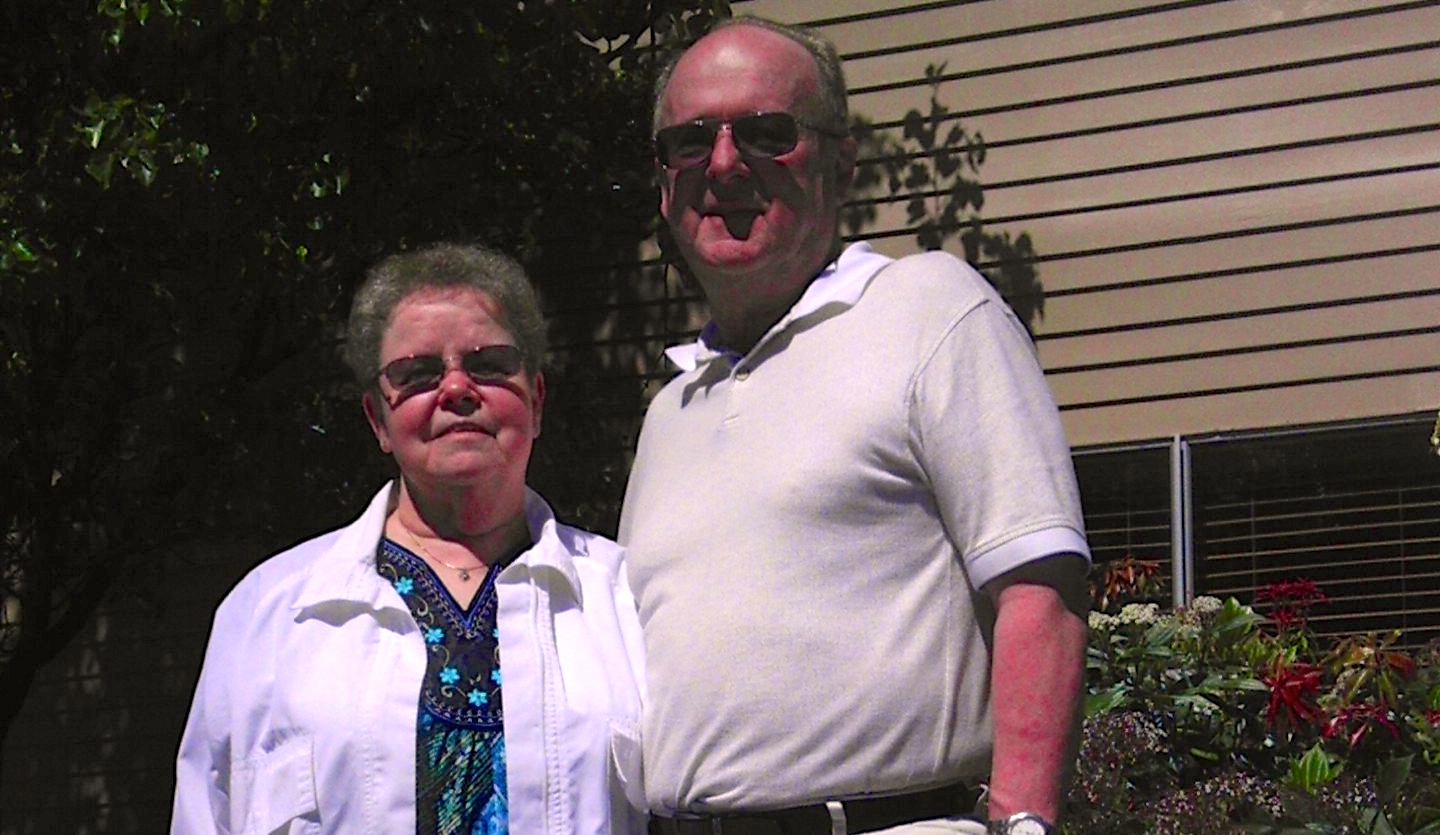 By Natasha Ashenhurst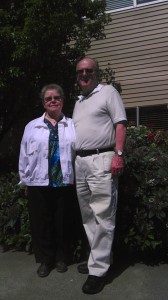 Every morning starts the same way: Dave wakes up at 6:30 a.m., enjoys a cup of coffee, and then dives into the pool for a swim. After exercising, he walks back to his home to have breakfast with Mary. Over breakfast they talk about how they want to spend the rest of their day. Typically, Dave will work in the woodshop for a few hours and Mary volunteers in the gift shop.
"Every day over breakfast we talk and ask each other a few questions, such as 'What do you have going on today?' 'Where do you need to be?' We have a calendar that we use to keep track of our activities and engagements. Sometimes we do things together, sometimes we are on our own," said Dave.
"I love having free-time, because I never had it before due to work and raising a family, but at the same time I feel that now I am busier than ever. Right now we are getting ready to go on a trip, a cruise to the Panama Canal, something we are doing with our daughter," said Mary.
"We wish we would have moved here seven years ago."
Life is full and rich for Dave and Mary Taylor, and they give a lot of credit to Panorama. "We wish we would have moved here seven years ago," said Mary. Instead, Dave and Mary made the move to Panorama, a retirement community in Olympia, last year, the same year they both turned 70 and the same year they celebrated their 50th wedding anniversary.
"We had been aware of Panorama for a long time. We liked the concept. Just driving around the grounds makes you want to move here. Even in the winter it is beautiful," said Mary. "We thought moving here at age 62 would be too early. We've found that you do have to be ready to move here, but you need to do it while you are still out there, active and willing to create a new community and to take advantage of all the great things that are available here," said Dave.
"When you first move here everyone is a stranger and you have to build new relationships.   But you get out there and do that, friendships blossom and grow," said Mary.
Their Journey from Seattle to Panorama
After Dave retired from the Air Force, he went to work for Boeing, and Mary worked for Bank of America. They lived in the Seattle area while raising their children and working.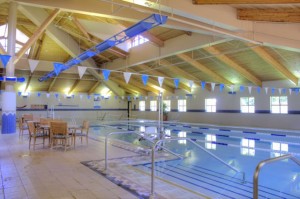 After retirement they lived in a few different areas. Seven years ago they moved to Lake Limerick, in Shelton. Dave could walk to the golf course every day, and they made great friends, but they spent a lot of time maintaining their home and worrying about who would clean the gutters or repair the roof.  They also found that they were spending a lot of money on gas because they had to drive everywhere.
"Maintaining our home felt like a full-time job. I was always fixing the sprinkler system. The gutters needed to be cleaned out three or four times a year," said Dave.
Maintenance-Free Living Means Less-Worry
In contrast, their home at Panorama is a two-bedroom, two-bath duplex right on the park and across from the pool, near the performing arts center. "We are centrally located here," said Dave. "About a month ago we had a problem with the garbage disposal. We turned in a work order. The repairman arrived that day and worked overtime in order to fix it before he left for the weekend. They take good care of you here."
Their home at Panorama is smaller than their previous home, but once they simplified and downsized their possessions, they love the space and open floor plan. "Our house is in a perfect location. When we first toured, it was in the middle of renovation. We were able to pick out colors, added maple cabinets and opened up the kitchen. They do a remarkable job at remodeling. We were able to pick out the flooring, carpeting, and countertops," said Mary. They even had the storage room carpeted and heating added so that Dave could use it as an office. "Mary calls it my out-house," said Dave.
From Three-Car Family to One-Car Family, and Loving It!
Dave and Mary also found that their expenses lowered when they moved to Panorama. "We went from owning three cars to owning one, so that means our gas bills, maintenance expenses and insurance costs are all lower.  Our fuel costs alone were cut by 75%," said Dave.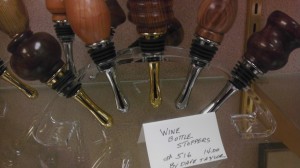 They also love not having a yearly tax bill or utilities to pay.
They agree that at first it was an adjustment to share a car, but the transportation options at Panorama are great. "It is easy to get around Olympia and even Seattle. This summer we'll take the bus down to the Olympia Farmer's Market," said Mary.
Something for everyone
Instead of feeling isolated and hemmed-in, Panorama has contributed to a sense of community and engagement for Mary and Dave. "Panorama organizes groups, trips, lectures and picnics, but individuals here organize as well. If you are politically minded, there are plenty of causes here. There are different groups for everything, for example there are five or six different book clubs," said Mary.
They also love the opportunities to get involved in activities in Olympia and Thurston County. "When we see something going on in the community that interests us, our great location makes it easy to get involved. We love attending concerts, visiting all the different food trucks, or just going to listen to music in the park," said Dave.
"Really, our motto is 'life is as fun as you make it,'" said Mary. "We also feel like we can enjoy ourselves here. We don't have to worry. If something happens to Dave I know I'll be taken care of. We have peace of mind."
Panorama
1751 Circle Lane SE
Lacey, WA 98503