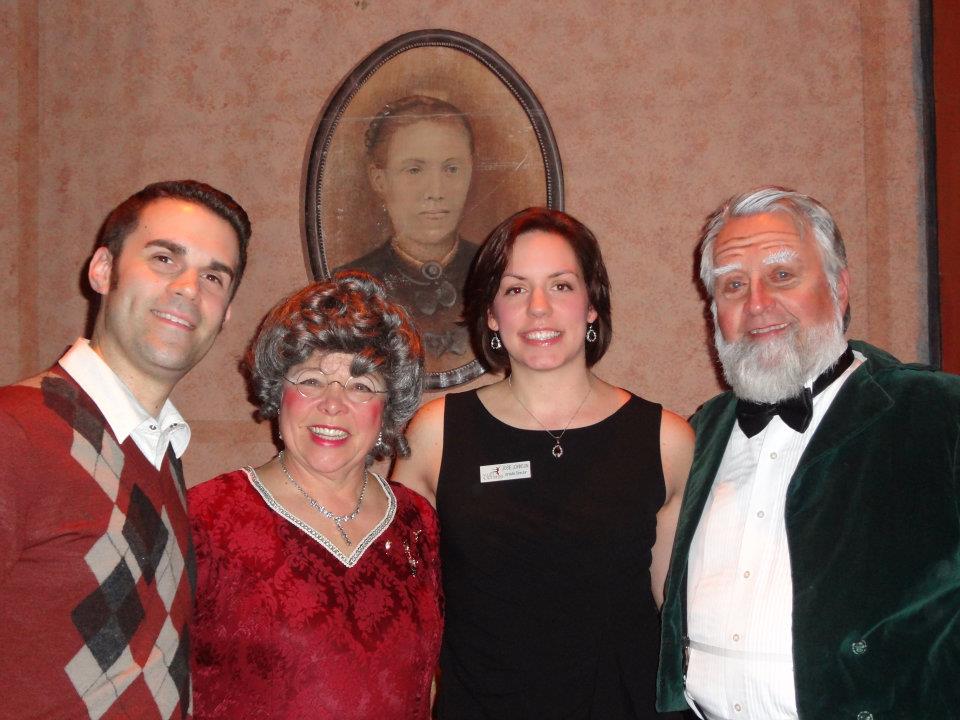 By Natasha Ashenhurst
Over 40 years ago Bud Johansen founded The Johansen School of Ballet.  Now called The Johansen Olympia Dance Center, owners Ken and Josie Johnson and former students Jen and Rebecca share the history of the popular dance studio and its impact on the community.
This dance studio is about much more than simply teaching dance. It is about imparting self-confidence, poise, grace, and discipline. Dance classes and performances create art, friendship, laughter and tears. It builds camaraderie, a support system, and teamwork. It is about community and relationships, and these lessons have reverberated across our region.
Forty Years Fostering a Love of Dance
Did Bud Johansen know the impact he would have on Olympia and Thurston County when he arrived more than 40 years ago? Did he know that he would touch the lives of thousands of students and their families?
"I'm not one of those people who set goals. I just do," he said.
What Bud does know, is this: "When your physical being is good, your emotional being is good." Bud and Mary taught this philosophy to thousands of students over the past 40 years at The Johansen Olympia Dance Center. Ken and Josie Johnson, the current owners are continuing this philosophy.
The legacy started in 1972 when Bud Johansen, then teaching in Minnesota, heard that a relatively new ballet company in the Pacific Northwest was looking for an artistic director. There was also an opportunity to open a small studio and teach classes at the local college. He jumped at the chance and relocated to Olympia.
Soon he was the Artistic Director for the non-profit dance company, Ballet Northwest, and had a good job teaching dance at The Evergreen State College.  He opened The Johansen School of Ballet with 20 students his first year. The only thing missing was Mary.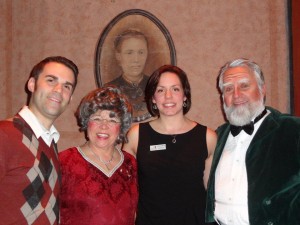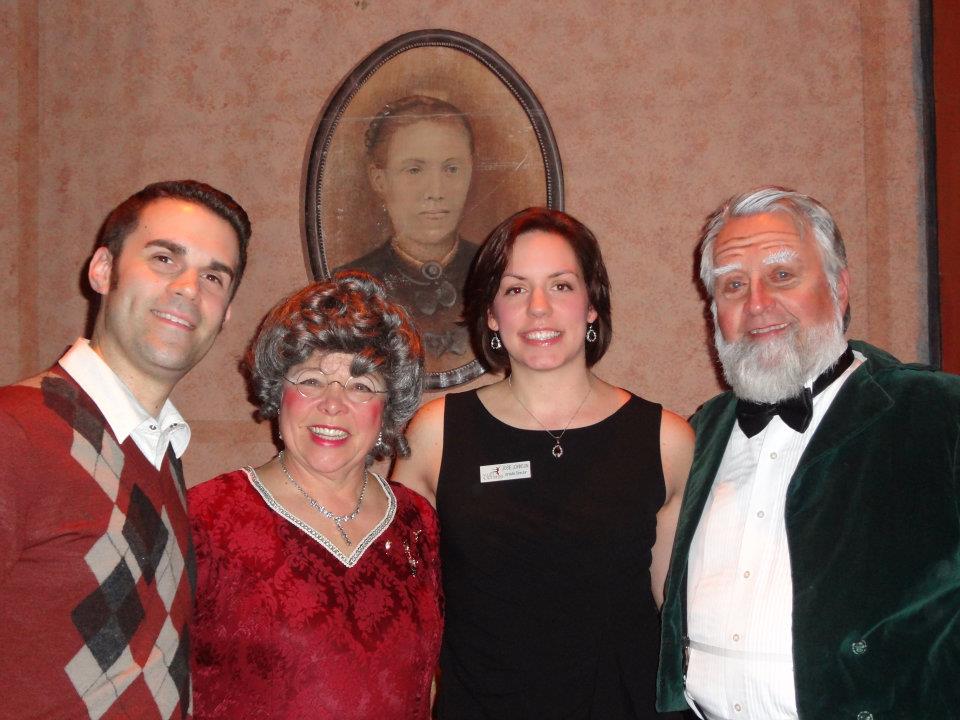 Bud met Mary when she was his dance student in Minnesota. She joined him in Olympia after he had settled in. Soon they were married and became business and teaching partners. "When Mary came she made me more efficient business-wise. She is a stickler for figures," he said.
Like Bud, Mary had trained with numerous teachers across the country and danced with Minnesota Collegiate Ballet, Southern Regional Ballet before joining Bud in Olympia and continuing to dance for Ballet Northwest. Not only did Mary bring business-sense, she was a certified teacher and helped developed a lot of the lesson plans that are still being taught today.
The location of the Johansen School of Ballet has changed over the years. It started on 4th Avenue and then moved over to Rogers, into an old church. Finally Bud and Mary bought the building on Jefferson where the studio is currently located. "It used to be an auto repair shop, so we had to sand-blast oil and dirt off the floors, walls and ceilings, then had a contractor come in. We got it done, and the original three studios are still used today," he said.
The opening of the Washington Center changed the arts community in Olympia.
When The Washington Center opened in 1985, the local arts scene changed. "When the Washington Center developed the whole arts scene blossomed," he said. Production costs blossomed as well.
From the beginning the Johansen's had a simple, yet effective teaching philosophy. "We try and train each child individually. We encourage a positive attitude," he said.
"The most important thing kids learn at the studio is self-confidence. We take kids that couldn't even hold their head up, and after two years of dance they stand proud and confident. It is about learning a discipline. Dance is a chance to perform on the stage in a way that very few people get to do in their life. They perform in a ballet, whether they are a mouse or sugar plum, and though they might not realize it at the time, eventually they will realize what an incredible experience it was. It changes them, in a good way," he said.
Former student Jen Seifter agrees. She started dancing at Johansen when she was three-years old. She joined the company when she was eleven and performed in almost every production staged until she was eighteen. After high school graduation she attended the New York University School of the Arts studying musical theater. She then joined Disney Cruise Lines for over three years, dancing, singing and acting. Now she is in Arizona working at the Arizona Broadway Theater, pursuing her dream of performing.
"I wouldn't be where I am today if it weren't for Bud, Mary, Ken and Josie. I would never have imagined that the arts was something I could do as a profession if not for the studio. Mary and Bud were my second parents. Ken and Josie came on and did incredible things for the studio based on their experience. They are turning out great dancers," she said.
Jen returns to Olympia often to visit friends and family, and while she is here she drops in to take Masters Classes at the studio. "I love coming home and knowing that the studio is there for me. They are so open and receptive to giving their students an all-around comprehensive education in dance. A lot of kids never experience this level until college. It gives them an instant advantage," she said.
She also agrees that dance boosts confidence, morale and builds a rich body of experience to pull from later in life. "We are very lucky in Olympia to have such a rich arts community. Had I not grown up in the community that I did, I would not be where I am today," she said.
Like Jen, Rebecca Ratliff Herrin started dancing at a young age. "All my friends went to Johansen, it was what we all did. One by one they stopped dancing, but I kept going and loved it," she said.
Rebecca has danced all over the country professionally since leaving Olympia. Now she is a Professor of Dance at the University of Oklahoma. "I never thought I would do this professionally. But I was having so much fun that I didn't want to stop. Growing up I spent a lot of time down at the studio, though I was still able to stay involved in other activities. I was able to play soccer, play the cello, and was captain of the drill team at Capital High School," she said.
Every summer the University of Oklahoma has a two-week dance intensive. "We get some Olympia Dance Center kids coming down here during the summer. I get to see first-hand that Ken and Josie are putting out incredible talent," she said.
Full Circle: From Student to Teacher and Business Owner
Ken Johnson grew up in Thurston County and started dancing at Johansen when he was eight. "I had friends who were in the Nutcracker. They told me they needed more boys in the performance, so I joined the production. After that I joined Mary's beginning ballet class and have been dancing ever since," he said.
He met Josie at the University of Hartford where they both studied dance. After graduation they danced professionally for a variety of companies in Connecticut, New Jersey before and eventually making their way to Seattle. "That was when we approached Bud and Mary and started talking to them about taking over the school," he said.
"Ken had always talked about how inspiring his teachers were in Olympia. We decided to approach Bud and Mary. They were so relieved; they said they had been waiting for the right people to take over the studio. We both felt it was the perfect fit, and in 2008 we started teaching at the school and have been transitioning ownership ever since," said Josie.
Josie grew up in a similar dance environment, though on the East Coast. "Ken and I both loved growing up in this type of environment: nurturing yet great instruction," she said.
Ken and Josie changed the name of the school to The Johansen Olympia Dance Center to reflect their new ownership and the broad array of dance styles offered. Many students and their parents still refer to the studio as "Johansen", and that is just fine with Ken and Josie.
Ken and Josie have made a few other changes in addition to the name. "We are trying to bring down Master Teachers from Seattle and Portland to give our dancers the most professional training that they can get. I wanted more Master classes as a student, so we make sure that our dancers get that," she said.
They also plan on increasing the number of community events they are involved in, as well as the number of performances offered each year.  During the last three seasons, the studio has sponsored dance performances at The Washington Center.  They also initiated the Young Choreographers Showcase and the Olympia Dance Festival. Both achieve the goal of providing opportunities for kids, youth, and family.
Ken and Josie plan on continuing the practices that made Johansen an institution in the community, building a school, community and strong friendships that support the arts and turn out hundreds of poised, disciplined and self-confident students.
"It is important that everyone learns a discipline, a positive approach to achieve something and feel good about it. It doesn't matter the shape or size of the person, it is the inner things that come out which lets them achieve a lot," said Bud.
Ken agrees. "Dance is great from a physical aspect. It is a great workout, but it also teaches composure and discipline. Not every student will go on to pursue a career in dance, but the discipline of dance teaches so many great lessons. Dance also forms connections in the community and creates the feeling of family."
Josie adds, "We put in a lot of time doing this, but we love what we do. We know how many people we reach every day, so it is worth it."
For more information, visit www.olympiadancecenter.com.
The studio will celebrate their 40th anniversary following the opening night of Ballet Northwest's Sleeping Beauty on Friday, May 10.  For tickets and more information about Sleeping Beauty, visit www.olytix.org.