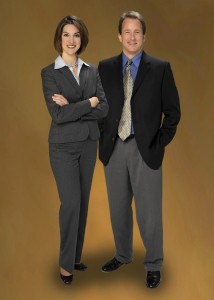 For the past 25 years, Jeff Pust has watched the shifts in the local real estate market.  The owner of Van Dorm Realty, Pust has an eye on what's happening to the housing market in Olympia and Thurston County.
And, his prediction is that the market has started to turn.
"I look at other markets across the country.  Olympia's housing market is about a year behind," Pust reports.
Pust use the Phoenix, Arizona market as an indicator.  "Over the past year, property values have increased 20%.  Olympia traditionally follows Phoenix, but the swings aren't quite as wild," he says.
Pust predicts that the downward spiral is over and that prices will rise in 2013, unless there is some economic factor that shakes this pattern.
"Interest rates are the best I've seen in my 25 year career," he adds.  "It's the perfect time to get out and decide to make a move."
Pust encourages families to take advantage of low prices and low interest rates.  "It's especially important for anyone thinking about investing in property or moving up to a larger home."
And, what if you decide to wait?  "A lot of people get caught up in the notion of 'if prices are going up, shouldn't I just wait?' But unfortunately, you need to remember that when property values go up, they all go up."
Pust advises that if you want to get a home at the lowest price and translate that into low mortgage payments then now if one of the few times that you can do that.
1530 Black Lake Blvd SW, Suite F
Olympia, WA 98502
360.943.3800