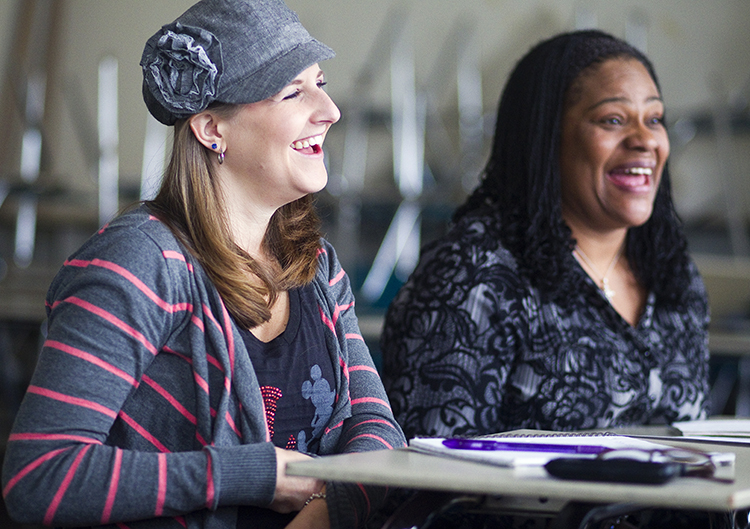 Many men and women are going back to school, no easy task with a job, kids, and hobbies. Some had always intended to return to school, but now their career advancement depends upon it.
Trend: BA in Nursing to Advance Career
Registered nurses, with an associate's degree or diploma, find that in order to move into many nursing positions, particularly management, need a bachelor's degree in nursing (BSN).
A growing trend is for hospitals to require new graduates to earn a bachelor's degree within five years, according to Louise Kaplan, Director of the Nursing Program at Saint Martin's University. She says that the Institute of Medicine's (IOM) Future of Nursing Report calls for 80% of registered nurses to have a Bachelor of Science in Nursing (BSN) by the year 2020.
"I think what we are finding now is that if nurses only have an associate's degree, at some point they have trouble progressing in their careers and they'll have a difficult time getting jobs," said Kaplan.
In addition, they realize that obtaining a baccalaureate degree will enhance the richness of their career, increase professional development and perhaps most important of all, will help them deliver the highest quality of care to patients.
Job Growth Trend: Nursing is Top Occupation. Many Consider New Career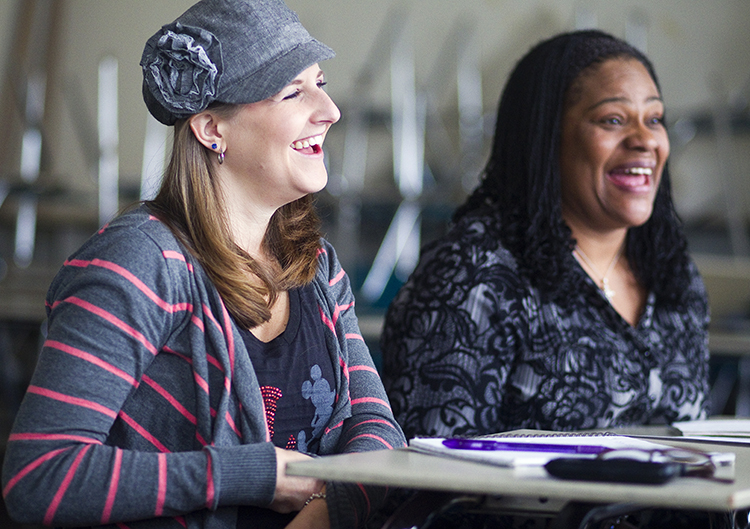 Others consider a new career in nursing when they hear statistics like this: According to the Bureau of Labor Statistics' Employment Projections 2010-2020 released in February 2012, the Registered Nursing workforce is the top occupation in terms of job growth through 2020.
It is expected that the number of employed nurses will grow from 2.74 million in 2010 to 3.45 million in 2020, an increase of 26%. The projections further explain the need for 495,500 replacements in the nursing workforce bringing the total number of job openings for nurses due to growth and replacements to 1.2 million by 2020.
Saint Martin's University Responds with New Nursing Program to Meet Thurston County's Workforce Needs
Saint Martin's University is responding to the IOM's recommendations to help nurses advance their knowledge to become nurse leaders in the work place and community by creating the RN to BSN program that started fall semester of 2012.
The program is flexible and allows students to enroll part-time. "We use a hybrid model where classes are held one full day a week for five weeks combined with web based learning modules. We are catering to the working individual," said Kaplan.
This is the only on campus RN-to-BSN program between Tacoma and Vancouver, so Saint Martin's is ideally located to serve the communities of southwest Washington.
Saint Martin's: Small Classes, Great Financial Support, Flexible Program
Students in this new program enjoy small classes taught by experienced, accessible, student-centered faculty, courses that combine on-site classes with online learning, flexibility in class schedules, and financial aid support. There is tremendous importance in the learning environment. "Success isn't just about getting a good grade – success is learning and feeling like you had a great academic experience," said Kaplan.
The program is distinctive and includes:
Nursing core and elective courses that involve inter-professional education and collaboration.
Class schedules allow students to continue to work and meet the needs of their personal lives.
Saint Martin's relationship with the Shanghai University of Traditional Chinese Medicine (SUTCM) affords innovative opportunities to learn about traditional Chinese medicine.
Kaplan has also created a relationship with Providence St. Peter Hospital and provides a series of workshops on evidence based-practice, which she encourages in her classes as well.  "Evidence based-practice is where you use research to make your practice decisions. It is very important because it is basing clinical and policy decisions on evidence and research. Nurses will no longer say 'I've always done it this way', but instead that 'I've found three research articles that suggest we are doing it the right way – or that we need to change the way we practice,'" she said.
Saint Martin's & South Puget Sound Community College: Partners to Advance Nursing in Thurston County
Saint Martin's is partnering with South Puget Sound Community College (SPSCC) in order to meet the needs of prospective nurses in Thurston County. "We have a dual admission agreement with SPSCC so that their students in their first year can apply for dual admission to Saint Martin's. This is an early admission program. That way we can give them better advising and facilitate their transition into the program and reduce the amount of time that they have to spend earning their degree. As soon as they graduate from SPSCC with their associate's degree, they can  transfer to Saint Martin's and start on their BSN," said Kaplan.
Kaplan advises prospective students to make an appointment and take the time to sit down with an advisor to review all options. "The ultimate goal of our program is to advance health care and the profession of nursing," said Kaplan.
More information can be found at www.stmartin.edu/nursing, or by contacting Louise Kaplan, PhD, ARNP, FNP-BC, FAANP, Director, Nursing Program at lkaplan@stmartin.edu or 360-412-6129