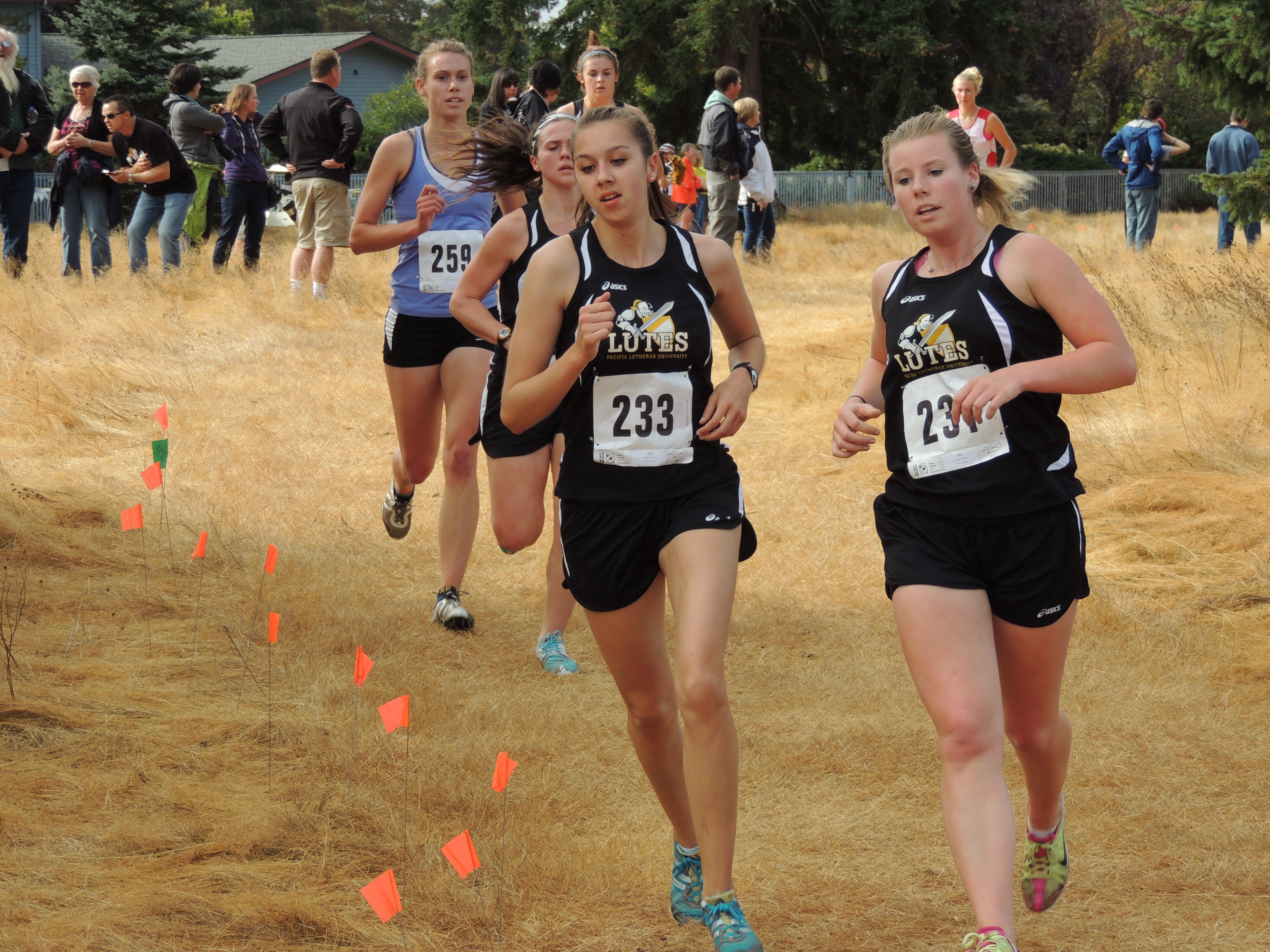 By Tom Rohrer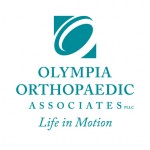 Becoming a collegiate athlete for her running abilities seemed out of reach for Madison Guscott.
Then in the summer of 2011, the Capital High School incoming senior began to realize the possibility of participating in athletics at the college level was within her reach – or stride.
Thanks to her talent, determination, and a little help from a recruiting website, Guscott chose to attend Pacific Lutheran University, where she just completed her first season on the Lute Cross Country team and will compete for the school's track team in the spring.
"I didn't really, think about it.  Really, it seemed out of reach," Guscott said about the possibility of competing at the collegiate level. "Beginning during the summer before senior year, I went on berecruited.com, and saw that coaches were recruiting me.  Slowly, I started to realize it was a possibility.  A lot of people started looking at me, and I talked to a bunch of coaches and it went from there."
One of those coaches that swung Guscott towards the PLU campus was Heather Kreier, the head coach for the Lute's women's cross country team.  Along with the coaching staff, Guscott appreciated the campus' distance to her family and its renowned academics.
"I really liked how it was so close to home.  I have a little brother and being close to my family was a priority," Guscott said about her decision to attend PLU.  "Talking to Coach Kreier was awesome and she was just cool about the whole process.  I liked what I heard about the school and fell in love with the campus."
Competing in the 6,000 meter race throughout her first season, Guscott ran a 27:18.97 in her first collegiate race at the Whitman Invitational.   As the season moved forward, Guscott's times improved, something she credited towards getting familiar to the student-athlete lifestyle at the collegiate level.
"It was a mixture of things," Guscott said of her early season growing pains and eventual improvement. "I wasn't used to the distance, which is longer then high school.  I had practice at 6:00 am, woke up at 5:30 a.m. for a quality workout day.  As the season progressed, it was way colder. I have a weird breathing problem and the cold air wasn't helping.  I started working out inside or later in the day and wasn't getting as much cold air.  As the season progressed, I adapted to that lifestyle."
Guscott's best time of the year came at the Sundodger Invitational, where she posted a time of 26.11.92.   However, she points to the Lewis and Clark Invitational, where she ran a 26.22.74, as her best race of the season.
"Lewis and Clark, that was just awesome," Guscott said. "That's probably the best feeling. You know you raced well because you feel so good."
That quest for a runner's high has been passed down to Guscott from her parents.
Guscott and her family moved to the Olympia area from Spanaway the summer before her freshmen year.  When initially trying out the sport she would one day excel in, Guscott rebelled against her parent's best wishes.
"The first time I was on a team was in sixth grade and I hated it and didn't want to do it," Guscott said.  "My parents made me, and I'm obviously happy they did.  My mom ran long distances, marathons.  She won a bunch of races and my dad was a runner and a cyclist."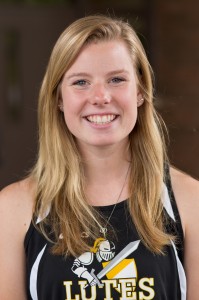 Now that the cross country season is over, Guscott will focus on track and field, where she will run for the Lutes outdoor team in the 400 meters.  The multi-talented runner says training for both distance and sprint events helps her excel in the other.
"Right now, I'm training for track and what's nice is with cross-country, I'm building my endurance," Guscott said. "In track, I'm a 400 runner, so I work on my speed. Those things work together. After track, I take two weeks off  then get back at it to build my base for cross country."
With almost a decade of organized distance running under her belt, Guscott has created a strong running base thanks in large part to some long runs around Olympia, and her time on the CHS cross country team under Coach Kevin Wright.  This past season the Cougars placed third at the 2A State Championship meet, the first time on the podium for a CHS team coached by Wright.  Guscott was happy for her old coach and teammate, and still reminisces about her old running routes in Olympia.
"When I heard about that, I was so excited," Guscott said about the Cougars success this past season.  "I was so happy for those girls and (Coach Wrigh) because he really wanted to get on the podium."
"I can not tell you how many times I ran from (CHS), through the Garfield nature trail, down to Capitol Lake and then back up," Guscott said about her days running in high school.  "It was so great on a hot day. You could stop for a second, run through the fountain barefoot.  It got me in shape."
Guscott's move to collegiate athletics has brought about more challenges and tougher competition, but she appreciates the dedication and responsibility required to be a student athlete at PLU.
"I think being a student athlete pushes you to the next level," Guscott said.  "You have to balance time and energy.  You can't procrastinate and you have to learn to balance things.  It really pushes you to do more and improve yourself as a person."