By Stacee Sledge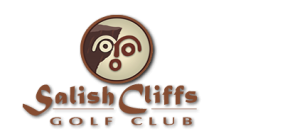 On a recent summer evening, an hour before dusk, my husband, 7-year-old son, 4-year-old daughter, and I drove out Boston Harbor Road in search of bats.
A coworker of my husband's had mentioned the swarms that can be seen leaving their maternity roost under an abandoned train trestle at Woodard Bay.
At the height of summer, upwards of 3,000 female Yuma and Little Brown Bats begin their nightly post-sunset commute to Capitol Lake – believed to be the longest summer-feeding commute in North America for these species of miniscule flying mammals – where they then spend up to six hours eating insects.
July is peak season to see the bevy, and where they go to hibernate in the wintertime remains a mystery. We knew the number of bats would have dwindled by this time of year but, pushed along by our 4-year-old's new bat obsession – she wants to dress up as a bat for Halloween, of course – we happily headed out anyway to see what we would find.
Sometimes that's all you need for a fun family outing: the freedom to pick a direction and simply see what unfolds.
We all enjoyed the quick, easy .75-mile walk along a forested path from the small parking area off Woodard Bay Road Northeast, which opens up to a charming waterside clearing. Chapman Bay offers picturesque views to the left, while Henderson Inlet – and the bats' perch – lies straight ahead.
Resting not far out in the inlet is an old railroad trestle that Weyerhaeuser used for logging for much of the 20th century. In 1984, after transportation and technological advances made the site unnecessary to the company, it was sold to the state and its 680 acres became the Woodard Bay Natural Resources Conservation Area. The wildlife refuge is now home to nearly 200 bird species, harbor seals, river otters, bald eagles, and one of the state's most significant heron rookeries.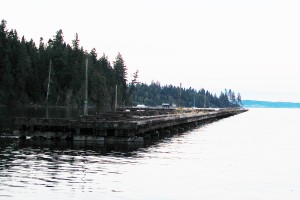 The once-mighty train trestle, now covered in barnacles, seems to sit almost proudly in this extremely quiet, serene spot. And why not –it's now the summer home to the thousands of mother bats who roost together underneath it in large maternity colonies.
Three other groups of people were waiting alongside us to see the nightly show. One man had his camera set up on a tripod, while a couple slipped into kayaks and slowly floated out closer to the trestle.
About 15 minutes after the sun dropped below the horizon, the bats began to stream out one-by-one from underneath the barnacle-covered wood pilings.
Even with the bat-watching season on the wane, our kids delighted in counting dozens of tiny bats – each is said to weigh just the heft of a nickel – that flew toward us on the bank before silently swerving and, lost to our line of vision in the quickening darkness, presumably turned to make their way to Budd Inlet and their final feeding destination.
We were surrounded by a profound calmness and took in the blissful silence mingled with the oddly relaxing bat activity for a few minutes before darkness pushed us toward the trail and back to our car. We hadn't brought a flashlight (please don't make the same mistake), and so had to leave a bit sooner than we would have liked before the trail became pitch-black.
There's no doubt we'll be back next summer to see the bats in even greater numbers – this time with flashlight in hand.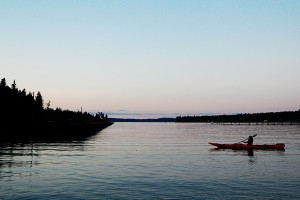 Bats About Our Town is a local nonprofit volunteer group that leads bat tours at Capitol Lake from May through August. It also hosts a website with information about bat watching at the Woodard Bay Natural Resources Conservation Area, where and when to watch the bats feeding on insects over Capitol Lake, how to take self-guided bat walks in our area, and general information about bats.
Woodard Bay Natural Resources Conservation Area
6998 Woodard Bay Road NE
Olympia, WA 98606
Thrifty Thurston highlights inexpensive family fun in Thurston County.  The weekly series focuses on family-friendly activities throughout our community.  If you have a suggestion for a post, send us a note at submit@thurstontalk.com.  For more events and to learn what's happening in Olympia and the surrounding area, click here.