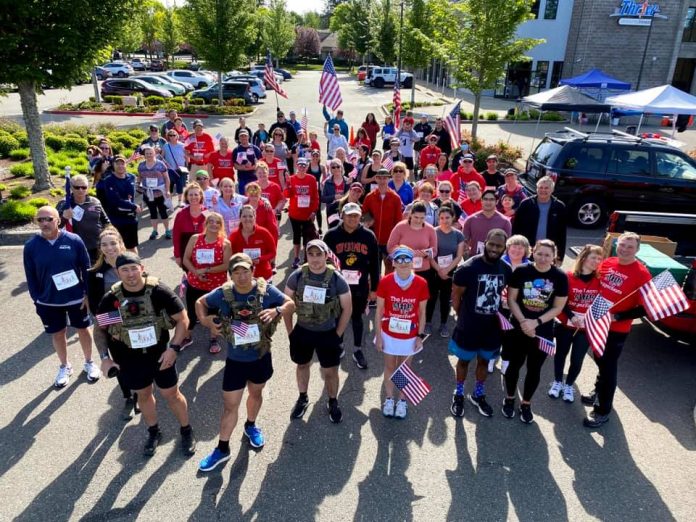 When:
2023-06-03T09:00:00-07:00
2023-06-03T09:15:00-07:00
Where:
Thrive Community Fitness Center upper parking lot
5401 Corporate Center LP SE
Lacey
WA

Contact:
Scott Kampen
360-280-8794
The Lacey Joggernauts have been a Run & Walk club since 2018 hosted by an all volunteer group of awesome people. We meet outside the Thrive Community Fitness Center each week for a free 5K (3.1 miles) and/or 8K (5 miles) run/walk. Each we we go on a new route through the neighborhoods or on the Chehalis Trail. It is never a boring routine.
Our name, Joggernauts, says it all. You can Jog or Not (walk). We meet at 9am, sign in, and get ready to roll out. This group is open to the entire community no matter what your age or ability. Young, old, fit, not-so-fit, kids, dogs, and strollers are all welcome.
Once you join us for 10 times or more, you receive a free medal from the Lacey Joggernauts. How cool is that? Oh and we have some of the coolest shirts available for purchase as well. That's how we pay for those free medals.
Our goal is to give the community a free option to add to their fitness routine. From beginner to more advanced participant, you are sure to find someone to walk with or help keep a steady pace with.
Just show up on Saturday mornings and get ready for some fun. Find us on Facebook as well. Search Groups for The Lacey Joggernauts and click join.