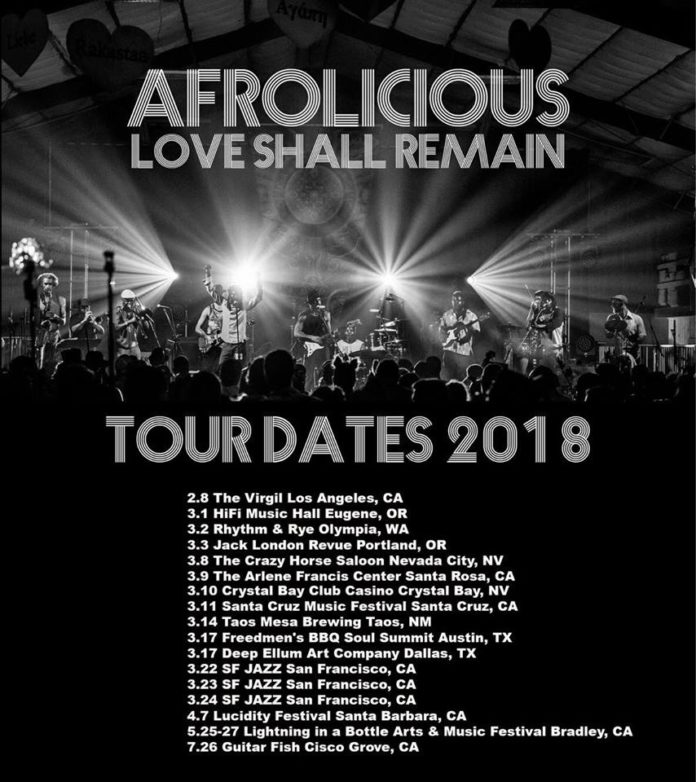 When:
March 2, 2018 @ 9:00 pm – 11:00 pm
2018-03-02T21:00:00-08:00
2018-03-02T23:00:00-08:00
Where:
Rhythm & Rye
311 Capitol Way N
Olympia, WA 98501
USA

Contact:
Rhythm & Rye
360-705-0760
Afrolicious has established itself as both one of the most legendary weekly parties in San Francisco, and of the top live/electronic bands on the scene. Started as a weekly dance party featuring DJ's and brothers Pleasuremaker and Señor Oz alongside percussionists, MC's and horn players, and an amazing crowd from day one. Over the years it has evolved as founding DJ/Producer Pleausremaker (Joe McGuire) alongside brother Señor Oz (Oz McGuire) hooked up with some of the most exciting personalities in the Bay Area music scene and started writing original music under the alias Afrolicious.