Olympia is known for its beautiful waterfront, iconic artwork, stately Capitol campus and charming locally-owned businesses. On Sunday November 26, 2023, walk off your Thanksgiving dinner (and black Friday turkey sandwiches) with the annual LoveOly WinterFest Presented by WSECU and the Olympia Downtown Alliance to properly kick off Downtown for the Holidays! festivities.
You've Never Seen a More LoveOly WinterFest
LoveOly WinterFest, which takes place at 5th Avenue and Washington Street the Sunday after Thanksgiving, runs from 12 p.m. until 6 p.m. It is both family-friendly and free to attend. Live music will be provided by the Black Hills High School spirit squad, Timberline and Tumwater high school choirs and other local school musicians , with the Olympia Symphony Orchestra's brass quartet to set to wrap the day of entertainment.
Other performances showcase Apple Tree Productions, Yanna Lenae, and cherubic Lincoln School second graders. As twilight approaches, it's time for the magical tree lighting and alliance ceremony beginning at 4:45 p.m. Throughout the day look for holiday crafts for kids thanks to the Hands On Children's Museum, free horse drawn carriage rides, live storytellers in the Olympia Ballroom, a (blessedly hand warming) hot chocolate station thanks to Sofie's Scoops and Dancing Goats, local artists and makers hosted by Gallery Boom and – perhaps best of all – a visit from the man of the hour. Santa will make his appearance at 222 Market so don't miss out.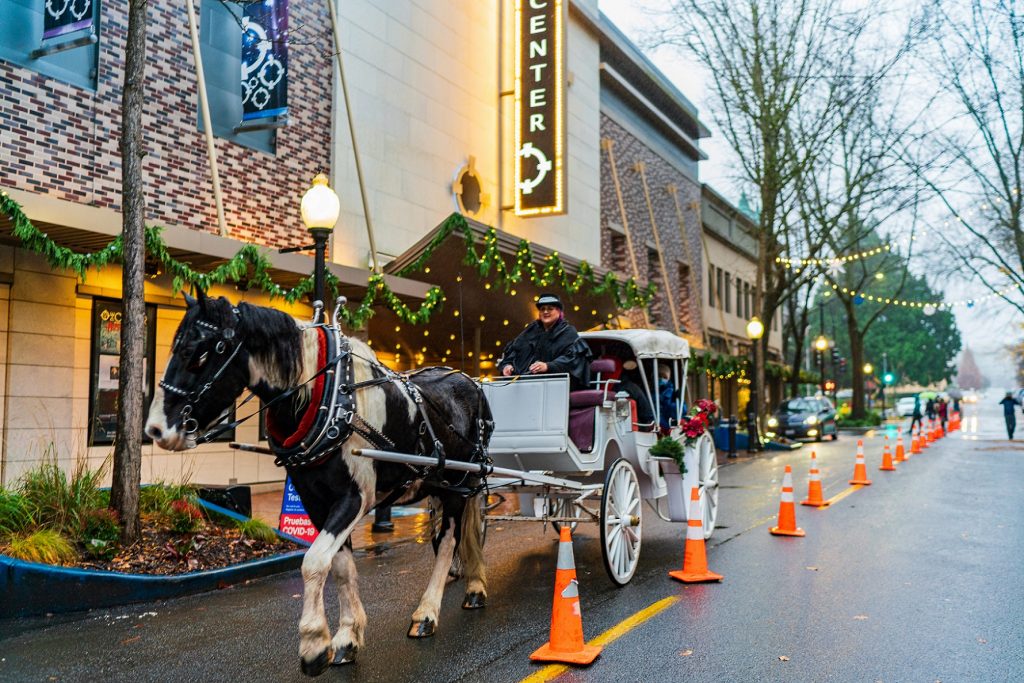 Come Downtown for the Holidays with the Olympia Downtown Alliance
LoveOly WinterFest is just the start of the Alliance's busy holiday schedule. It kicks off an enjoyable monthlong celebration, Downtown for the Holidays, in partnership with the City of Olympia and local restaurants and businesses.
The fun starts with holiday lights and decorations everywhere you look, including over a mile of storefront-bedecking garland. Outside the Washington Center for the Performing Arts it's always a white Christmas thanks to a season-long snowfall.
Whether or not your family sends out holiday cards, kick up your #Insta-game a notch with Nutcracker-themed selfie stations around town. These include the Land of Sweets, a gingerbread house and colorful Winter Wonderland. Parking is free at downtown meters from December 12 through 24 thanks to the city.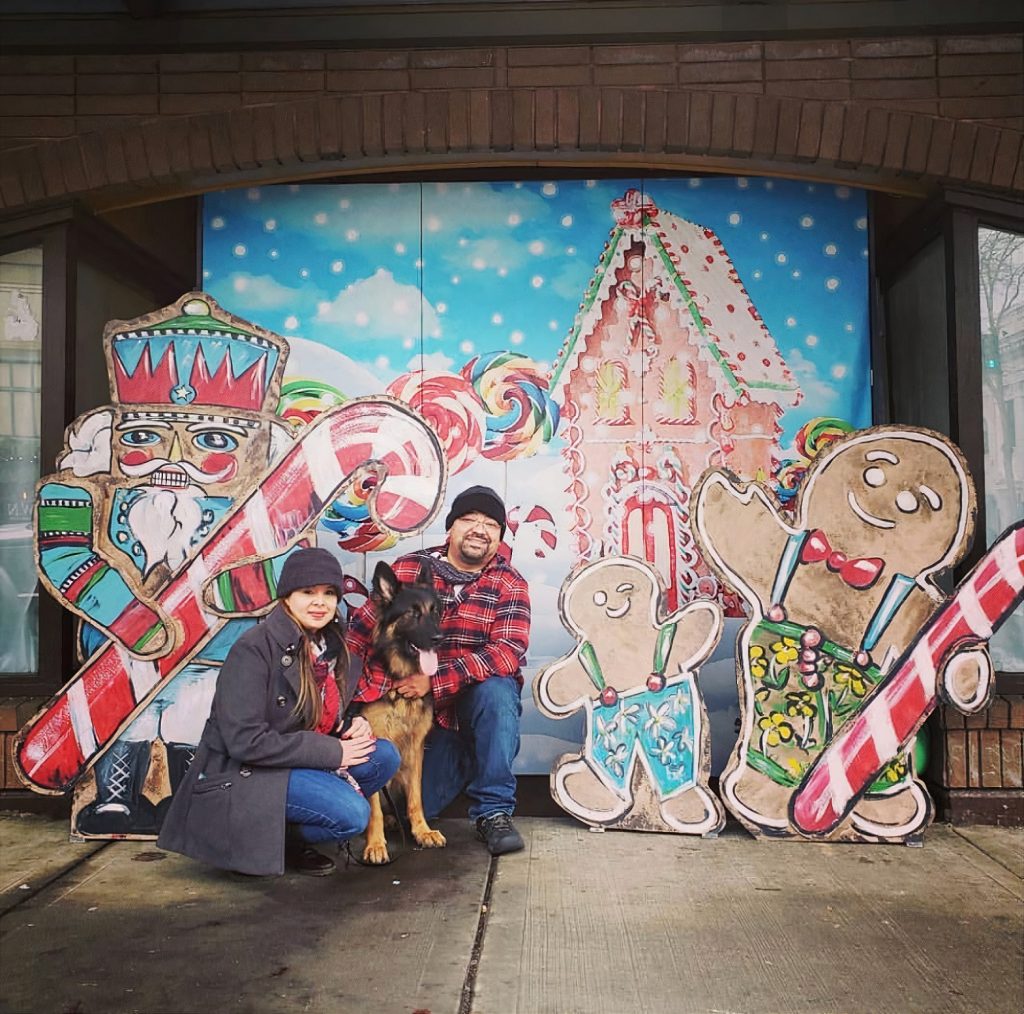 Before you head out holiday gift shopping, don't forget to grab your passport! Your easily downloadable LoveOly Holiday Shop & Dine Passport, that is. From November 24 through December 24 print out a copy from DowntownOlympia.org or pick one up from participating stores. When you spend $10 or more at local shops and restaurants, you'll receive a sticker. Collect five for gifts like coolers, collapsible lanterns and other fun LoveOly merch to show your holiday good cheer. Passports can be redeemed through December 31, 2023.
Building the Downtown Olympia Community
The Alliance works hard all year round on ways to shop, savor and experience our unique downtown corridor. Through advocacy, business assistance, image making and grants they celebrate a vibrant, clean and safe community. They also host some of the best parties in town, all year long, and everyone's invited.
Downtown for the Holidays! and LoveOly WinterFest fill the chilly winter holiday months with ways to make your season merry and bright. They round out a festive calendar packed with LoveOly SummerFest, spring's Shop and Dine Week and July's balmy Music in the Park. In every kind of weather, the Alliance creates perfect events for families and friends, tourists and locals alike.
More than just fun community events, the Alliance offers visitors a Shop, Savor, Experience portal with a printable Shop, Dine & Explore guidebook and walking map or online list of stores, restaurants, experiences and service providers within the area.
Whatever your unique wintertime traditions, make sure to incorporate a visit downtown. The Olympia Downtown Alliance welcomes shoppers, diners, wanderers, explorers, visitors alike. Make sure that you follow the Alliance on Facebook, Instagram for upcoming activities. For a weekly update on happenings downtown, subscribe on their website to receive their informative newsletter which brings the fun to you. However you choose to be in the know, make sure you also dust off your gloves, a warm coat, Ugly Christmas Sweaters and your seasonal cheer because it's a LoveOly time to enjoy WinterFest.
Sponsored