The girls Tumwater Volleyball team defeated Shelton High School three games to none on Tuesday, October 17, 2023, at Tumwater High School in WIAA 2A EVCO (Evergreen Conference) league play. The evening theme was "Dig for a Cure" an annual fundraiser to raise money for breast cancer research and awareness.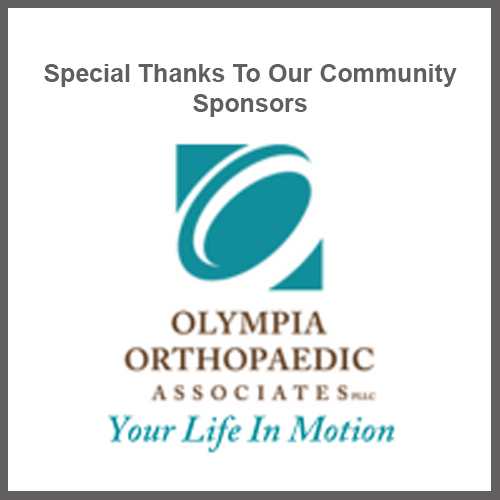 The TBirds (12-1-, 10-0 2A EVCO) continued its perfect play in league matches with easy game wins of 25-13, 25-15 and 25-7. Shelton (2-8, 2-7 2A EVCO) looks to improve moving forward as they host Rochester Thursday, whom they beat earlier in the year in a five-game match.
Tumwater head coach Molly Cichosz was pleased with her team's effort. "We struggled in the beginning but we were doing better later working on making connections and that is what I like to see and also improving on every point," Cichosz remarked. "We have a great group of seniors that are really stepping up and leading, they have really grasped that role well and they are setting a great example for our team."
Senior libero Brooklynn Hayes is looking forward to districts and hopefully a state tournament run. "I think it went really well and we just played our game strong," Hayes stated after the match.
For Shelton, the High Climber ladies hope to regroup heading into their last league matches. Head coach Steve Beck was happy with his first two sets. "Serve and receive fell apart during set three, which always hurts," lamented Beck. "We have three goals, never give up, don't let an error show in your body language, and celebrate every chance you get and I felt we did those goals during our first two games. I credit Tumwater for solid play."
Overall the "Dig for a Cure" event was a success with pink decorations and a silent auction that raised funds for a local community member. "Today was a really special evening for a lot of us," Coach Cichosz stated. "It means a lot to a lot of people in the community and to be able to raise money for a community member is really great. The energy was positive and we love that everyone was really excited to be here and we raised a lot of money and we are excited to be able to donate that."
Tumwater heads to Aberdeen Thursday and then hosts Rochester Tuesday, October 24, 2023, at "The Nest" for senior Night.