I was fortunate to live up a hill from a community pool when I was growing up. I spent my summers taking swimming lessons and playing during open swim. The pool was in a park where I rode my bike and also took tennis lessons. This type of idyllic community setting can be found in the Tanglewilde Neighborhood of Lacey. But you don't have to live there to enjoy this Lacey public pool, it's open to all.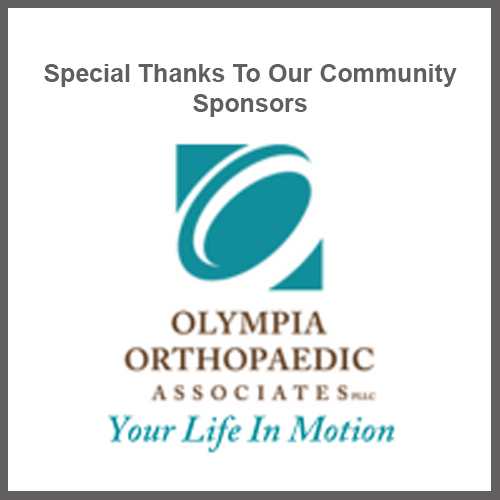 "We're open to the public, come and enjoy the community pool," shares Amanda Weaver-Avery, manager of the Tanglewilde Pool. "I don't know how many times I hear,  'I thought this was neighborhood only' or 'I thought you had to live in Tanglewilde,' You don't. We really want people to come and enjoy it. Enjoy it with your families, enjoy it with us and with your friends. Come to family nights and just enjoy the pool."
Tanglewilde Pool History
The Tanglewilde Pool was built in 1962, shortly after the housing development itself. The 5.2-acre park surrounding it provides families with a day of outdoor activities in a large green space – a rare find in urban areas.
Amanda, who has lived in Tanglewilde for eight years, explains that the pool used to be a registered nonprofit and they are working on getting 501(c)3 registration again. The public pool and park in Lacey was a huge selling point when they purchased their home. "My kids grew up going to the pool," she says. "They would take swim lessons in the morning, come home for lunch, go back for open swim in the afternoon, come back for dinner, and close the pool down afterward."
Her kids grew and then COVID shut down the public pool for three years. "We really missed it," Amanda says when asked what drove her to get involved in the running of Tanglewilde pool. "I'm part of the neighborhood and I thought, 'I can't complain about things unless I decided to get involved.' So I started going to meetings and started to learn more about the community and the board and how it all works. And then I got involved." Amanda served on the board for two years, then stepped down to become the manager for this summer. She plans on rejoining the board in the future.
The running of the pool is funded by a neighborhood tax levy that residents of Tanglewilde pay. They are not an HOA. This levy funds about 50% of the pool's expenses. The rest of the money comes from fees to use the pool.
Swim Lessons, Birthday Parties and Water Aerobics in Lacey
Tanglewilde Pool is open Memorial Day to Labor Day every year. Though Amanda says that if weather and staff allows, they will stay open into September as well.
The public pool in Lacey offers much more than just open swim. They have swim lesson sessions all summer that provide a cost-effective way to learn to swim, including a discount if you have more than one swimmer needing lessons. They also offer water aerobics, which Amanda says is very popular, especially with older women. The instructor is able to adapt all exercises to each participant's abilities. They also have times for those looking for lap/fitness swims.
Special events at Tanglewilde Pool include weekly themes, Family Nights and Teen Nights, and a big thank you party that happens at the end of each season that includes food and plenty of aquatic fun.
Each season they are also open for party rentals! You can rent out Tanglewilde Pool for your private occasion – birthday parties, reunion, graduations, etc. – for an 1.5 hours on select days. During COVID, they expanded the pool deck and there is now a dining area, along with new lights both inside and out of the pool. You can bring food, music, whatever you like to your party. "We had a birthday party here a couple of weeks ago for a little kid and I think the theme must have been floaties because they had some of the coolest pool floaties I've ever seen like a really big grimace," shares Amanda. "It was really fun."
Because they are a nonprofit, Tanglewilde is always looking for donation items for the lifeguard and staff including bottled water, sunscreen, sunhats, snacks and new hair ties. For more information, including hours of operation and pricing, visit the Tanglewilde Pool Website.