Carlyon neighborhood in Olympia is located near the historic Wildwood shopping center, meaning residents are just a short stroll from a morning coffee house, lunch out with friends or a quick trip to the local corner market. Narrow, quiet streets of older homes with sidewalks and shade trees make for an atmosphere that invites walking to local events, such as Olympia High School football games.
Charming Atmosphere of the Carlyon Neighborhood
Carlyon is cozy and full of character with architecturally historical, modest homes. Gabled roofs, arched doorways, hardwood floors and coved ceilings are much appreciated features of these early 20th century homes. The historic Cloverfields Dutch Colonial home is also among them. Every house is unique, and some even have additional dwelling units (ADU) for multi-generational living. With their yards full of trees, wrought iron fencing, shutters and brick walkways they may remind passersby of a beautiful jigsaw puzzle scene. Even the many free library stands add to the overall character.
On the Carlyon northern border, O'Farrell Avenue curves along and turns into Galloway Street, which bends again and becomes Eskridge Boulevard running between Trillium Park and Watershed Park. Plum trees, honeysuckle, dog woods and dozens of Pacific Northwest flowers, shrubs and trees make for a rich variety in landscaping. Long streets that dead-end branch off in each direction, which then become snug little retreats without through-traffic.
Family Outings and Activities in the Carlyon Neighborhood
People are drawn to Carlyon because they seek an active lifestyle where they can walk their dog, go for a run, and their kids can ride bikes to school. People can be seen on their early morning routine at Olympia Coffee Roasters. On sunny afternoons and weekends, friends and families gather at Vic's Pizzeria and the Lucky Lunchbox to share a meal on the Wildwood outdoor patio, under canvas shades and strings of lights overhead. Spuds Produce Market also shares the space, making for a convenient local grocery resource.
Olympia High School is home to a lot of activity and games that draw in the community. Events at the high school and Pioneer Elementary School are a short walk for most Carlyon residents.
"The reason I moved here 17 years ago was the schools, the walkability to the schools, and it's a safe neighborhood," says Katie Kennedy, a broker with Olympic Sotheby's International Realty. "It's been a great place to raise kids. There are always people walking their dogs, people out on bikes and so many kids walking themselves to school."
Each season brings something new to the neighborhood. Many residents decorate their homes with Christmas lights and participate in trick-or-treating. Residents also venture out for a good view of the Capital City Marathon when its 5-mile portion dips south to Carlyon Avenue.
"I love the fall when you see all the kids returning to school and you see the activities starting," Kennedy says. "Because we are so close to the high school, we can hear the games when football is happening. You can see everyone walking to the game. On Fourth of July, people go over to the cemetery and watch the fireworks."
Walkability of the Carlyon Neighborhood
Services dot the edges of the Carlyon neighborhood, which means short errand trips or being able to combine pleasure trips with exercise. A brisk stroll along Henderson Boulevard on the broad and shady pathway takes many people to Humble Cow Ice Cream in the nearby Briggs neighborhood.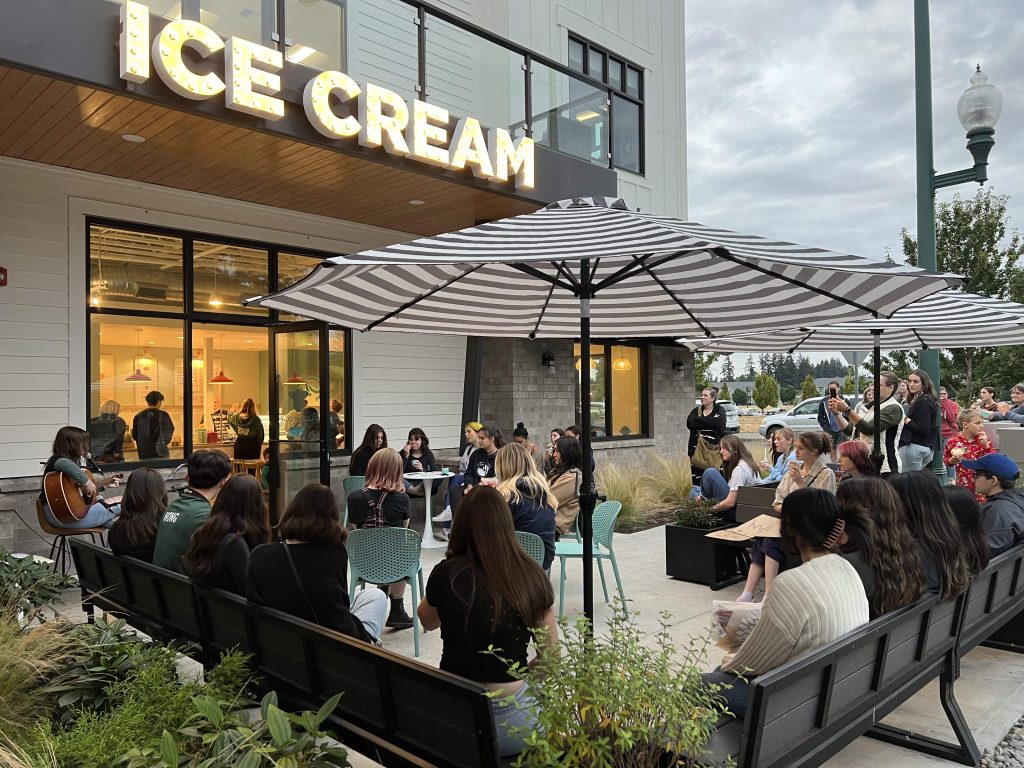 "It's remarkable how many people come in to the business," says Meegan Cronk, owner of Humble Cow Ice Cream. "They bike in and walk in, and that makes it a true neighborhood. The thing that is most special to me is when people come to the shop after concerts, games and school events. It's a neat community feeling that they have a place to go to celebrate something and that they chose to come and celebrate here together."
Also within walking distance, Artistry in Flowers and Pellegrinos Italian Kitchen along Cleveland Avenue are popular, long-time businesses in the area.
"There's such character and history," says Barb Furman, a broker with Olympic Sotheby's International Realty. "The walkability is fantastic. It offers a type of lifestyle that not a lot of pockets in Thurston County offer. Being able to walk to the elementary, middle and high schools, being able to walk to the grocery store and Wildwood market area offers a quality of life that people are looking for."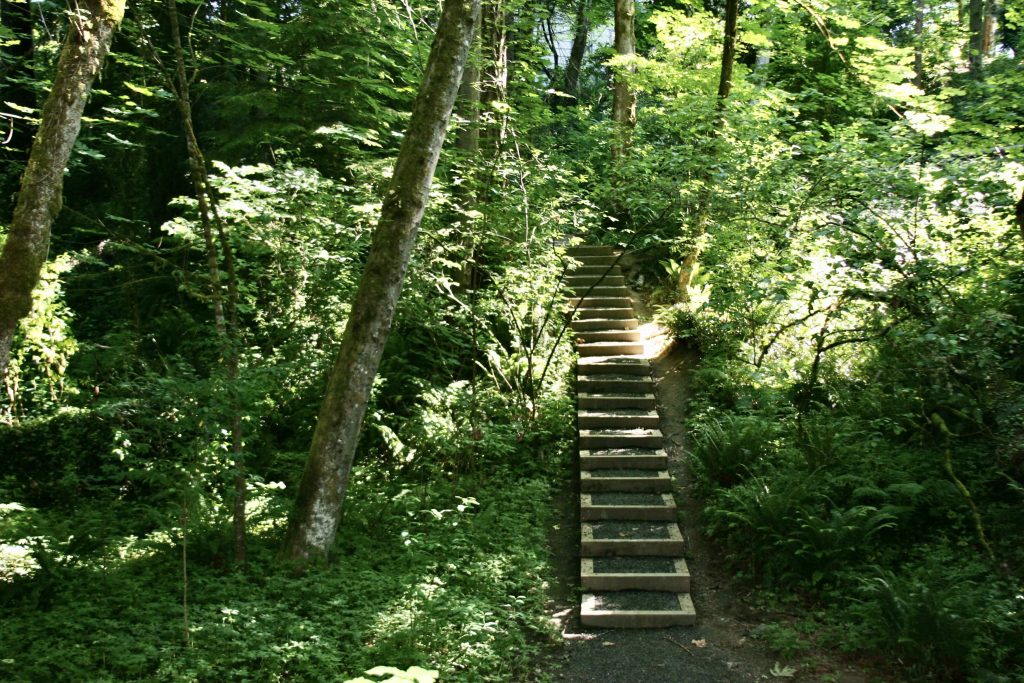 With its close proximity to the state capitol campus, interstate freeway access and being nestled between Tumwater and Olympia, Carlyon is convenient for commuters. Whether walking, biking or taking the bus, getting to work or to downtown events is easy too. Does taking a short walk in your own neighborhood to grab a morning coffee, a piece of pizza at lunch or to pick up a grocery item sound like a nice convenience? How about meeting up with your local running club or strolling over to watch a Friday night football game just a few blocks from home? Carlyon might just be the place for you. Find homes for sales in the Carlyon neighborhood in Olympia at the Olympic Sotheby's International Realty website.
Sponsored