It can be hard to eat out if you are looking for something health, delicious and/or meets any dietary restrictions you may have. Konrad J. Bruns-Rytting and Nate Thomas also thought that was missing in their community, so in 2018 they opened Stellar Juices, an organic, vegan restaurant in Olympia.
Coming from a social worker and business background, Konrad makes sure the all-important background stuff – like payroll, licensing, taxes, etc. – are taken care of so Nate can focus on what he does best: food. Nate grew up in the kitchen with his parents and grandmother. After working for over eight years in Olympia restaurants as well as a juice bar in San Francisco, he knew the kind of foods he wanted to create: healthy and delicious.
Plant-Based Restaurant in Olympia Focuses on Organic and Local
"We both love food but feel there isn't a big emphasis on easily accessible healthy foods," shares Nate. "We felt a calling to create a spot in Olympia for handcrafted fresh plant-based organic foods. Olympia was yearning for such a space."
Stellar Juices specializes in organic juices and smoothies, but unlike a lot of juice bars, they also have incredible food items that are also organic and created out of locally-sourced ingredients whenever possible. Items include sandwiches, toasts, salads and grab-and-go items that change with the season, guaranteeing they are using whatever is in-season and fresh for your food.
Supporting local farmers, bakers and other small businesses is important to them. "We utilize local farms as much as possible," shares Nate. "For the foods we cannot source locally all year around, we use organically-grown companies. We believe it's important to use local farms and local food crafters as this is our community and we believe in supporting the community."
You'll find familiar names are used by Stellar Juices for their creations, including Prairie Oak Farm, Lady McDonald's Gourmet Foods, Natures Pace Ginger Beer, KombuchaLuv, Magic Kombucha, Olympic Vegan Foods and Two Crows (GF/V) Cookies.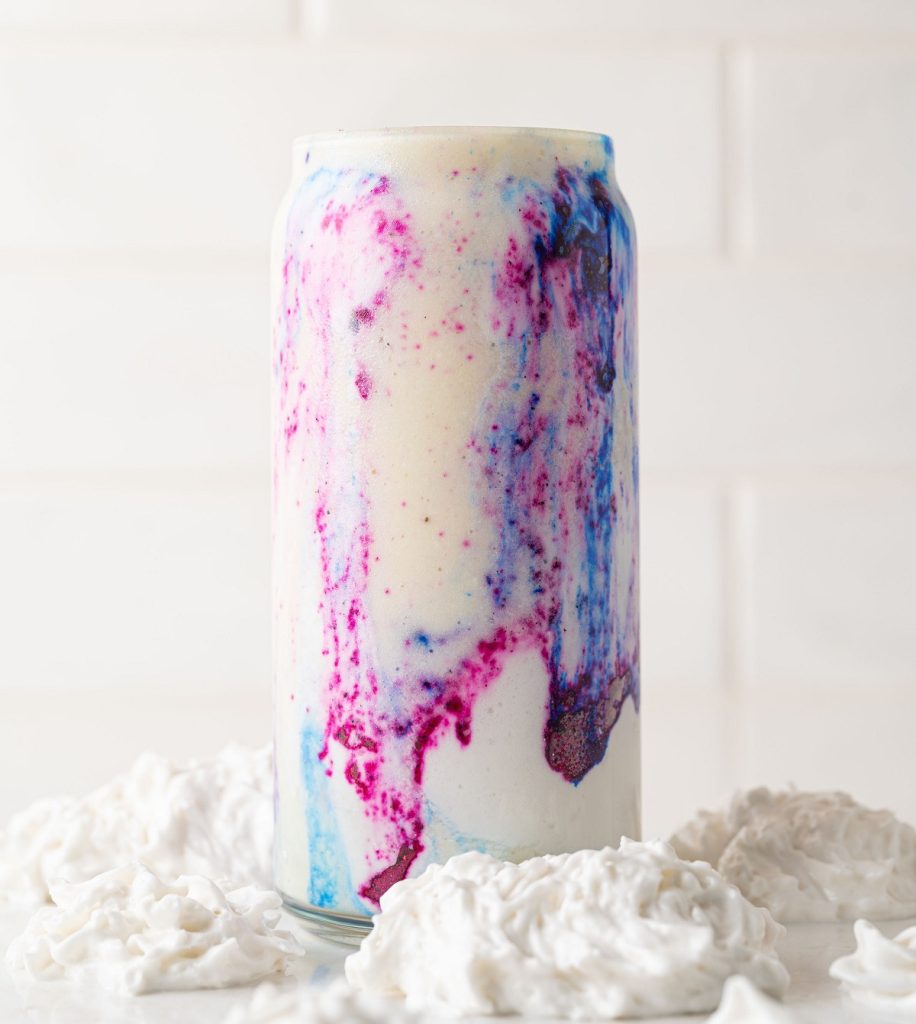 Find Gluten Free in Olympia Here Too
Aside from being a vegan restaurant in Olympia, Stellar Juices is also gluten free! Music to the ears of someone who longs to have a breakfast sandwich with friends or a healthy grab-n-go meal. Everything made in-house is gluten free. If an item comes from a local bakery, for example the classic vegan breakfast sandwich with plant-based meat, plant-based egg and plant-based cheese that comes from Olympia Vegan Foods and is not gluten free, Nate can use their gluten free bread on request.
Since the menu changes with the season, you never know what you'll find each time to visit, meaning you will never get bored!
Unsure what to order? We asked Nate what the customer favorites were to help you decided. "Our classic green smoothie with Green Goods, kale, spinach, mango, banana, orange, apple juice and house made almond mylk; the immunizer juice with carrot, apple, ginger, lemon, cayenne, and any of our toasts offering four different avocado toasts and a kid-friendly almond butter toast that anyone would love," he answers.
The Future of Stellar Juices in Olympia
Giving back to the community is big to both Konrad and Nate. "Konrad will be working towards converting the business to a B-Corp in the near future," shares Nate. "Our goal is to support local innovations in food sustainability. This will include all levels of local food growing, manufacturing, packaging and selling."
They also have a pop-up program, where they host other local businesses. In the past, some of those have included HunnyBun Bakery, Greedy Vegan Catering, Earthing Grill, Soul Sweet Vegans and Cooking with Constance meal prep/personal chef.
And of course, as an organic, plant-based restaurant in Olympia, they are careful about their footprint. "As part of our focus on keeping it local and sustainable we compost all plant matter, use PLA cups, and straws," Nate adds.
Head to Stellar Juices to try one of their amazing smoothies – they have a matcha smoothie that is just divine – and a bite to eat. You can even order online by going to the Stellar Juices website.
Stellar Juices
623 5th Avenue SE, Olympia
360.878.2421