The Washington Working Families Tax Credit (WFTC) is real, and you may qualify. The Community Action Council of Lewis, Mason & Thurston Counties (CACLMT) is here to help people become aware of and apply for this program that puts money into your pockets by reducing your tax load or getting money back you have already paid. The purpose of the credit is to stimulate our local economy, promote racial equity, and support low-to-moderate income Washington residents and their families. It can also aid in financial stability and well-being. You'll be glad to know it's quite easy to apply for.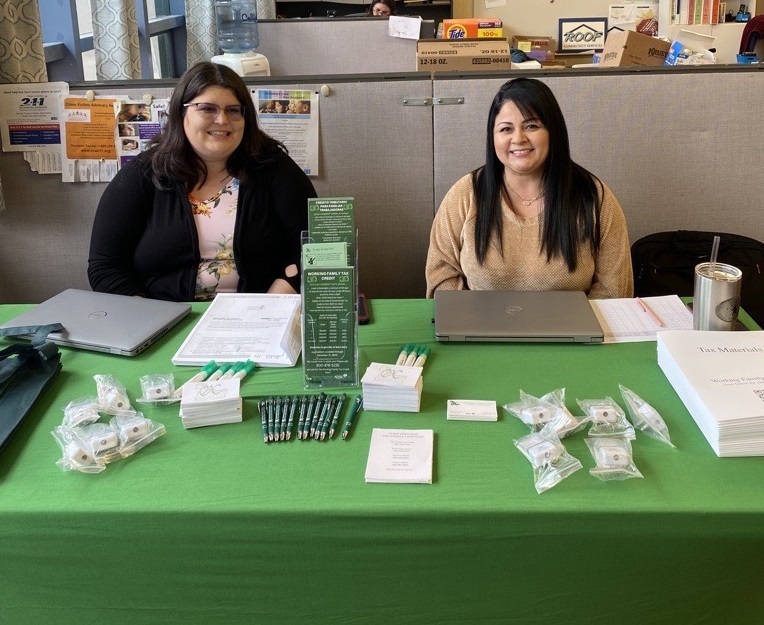 CACLMT, in partnership with Washington State, is getting the word out so qualified families know they may qualify to receive up to $1,200. Through local events and publicizing, CACLMT wants to reach everyone who may qualify to receive this credit.
Are you Eligible to Receive Money Through the Working Families Tax Credit?
Here are the basic requirements. You do need to have lived in Washington for six months, but you are not required to be a citizen. These are the parameters:
Lived in Washington a minimum of 183 days.
At least 25 and under 65-years of age or have a qualifying child in 2022.
Filed a 2022 Federal Tax Return (The agency can help you file or obtain an ITIN, Individual Taxpayer Identification Number)
Meet income requirements.
Eligible for the Federal Earned Income Tax Credit on your 2022 tax return.
Learn about the Earned Income Tax Credit here.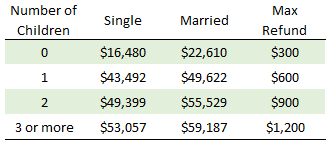 "My role is setting up outreach events and connecting with community partners," says Heather Leidner, operations & programs manager for Community Action Council of Lewis, Mason & Thurston Counties. There have been events at schools, the community college in Mason County, the Yelm Community Resource Fair and ROOF (Rochester Organization of Families). Ideally, people who qualify for this tax credit may qualify for other programs, and by attending events they can learn about other CACLMT services. "The tax credit goes directly to families that may be struggling right now," she adds. She wants people to know that they can file through December, but why wait? For those who do not have a social security number, there is help available to assist people to get an Individual Taxpayer Identification Number (ITIN).
Community Action Council Offers Bi-Lingual and Translation Help
Housing Program Manager Ruby Alvardo assists people by phone or email. "I am involved with the bi-lingual community," she says. She can work with people who speak and write in Spanish. They also have access to a language line, supporting access to ensure people are receiving support in their primary language
It can be a formidable barrier to fill out forms or fully understand directions when they are not in your native language. A couple of the things they can help with includes the tax credit and housing issues. "We still have COVID dollars for rent," says Ruby.
Like Ruby, Stephenie Arnold, the energy assistance program manager, attends events and has direct contact with the public. "We are starting weekly outreaches with the City of Lacey at City Hall. Not only will there be information about the tax credits, but she can talk to people about water service disconnection support.
Community Support Programs
The Community Action Council of Lewis, Mason & Thurston Counties is in an especially good position to inform the public about the Working Families Tax Credit. Its mission is to address systemic issues of poverty and to promote health and well-being. The agency has multiple programs for our community, including ones that address health, housing, energy assistance and weatherization.
Children's Health
Another program within the agency is Monarch Children's Justice and Advocacy Center. CACLMT supports work to reduce the incidence and impact of child abuse by providing a coordinated, child-centered, specialized multidisciplinary response to victims and their families as they move through disclosure, investigation, prosecution, and healing. 839 children were helped last year.
Housing
Many people have received help via the rental assistance funds. There is intense case management for people with Medicaid, and job support for those who can work. The agency works to further develop and rehabilitate affordable housing. One of the agency's purposes is to prevent homelessness of and to rehouse unemployable adults and assist with needs such as personal hygiene products, transportation and utility payments. Qualifying applicants must have a physical or mental incapacity and zero income.
Energy Assistance
Individuals can receive help with gas, electricity, oil, wood or propane bills. You can make an appointment on-line. Determination is based on household size, income, heat source and previous year's energy usage. "People who may never have tapped into a service may have a water bill in arrears," says Heather, adding, "So many new people have fallen into these categories."
Weatherization
Insulation, weather-stripping and caulking can be positive measures to improve the energy efficient of a home and ultimately reduce utility costs. You may qualify for this important service.
Check with the Community Action Council of Lewis, Mason & Thurston Counties to see when there is an activity near you. It is certainly worth your time to see if you qualify for the Working Families Tax Credit. It's also possible the CACLMT can help you and your family in other ways such as water or utility assistance. With recent increased income guidelines, more families are eligible. In addition, CACLMT partners with over 70 public, private, and faith-based organizations in the region to support access to vital services.
Community Action Council Lewis, Mason & Thurston Counties
800.878.5235
Sponsored