Children in the welfare system have unique needs. Created by Kindering in 2004, CHERISH – Children Encouraged by Relationships In Secure Homes – is a new program through South Sound Parent to Parent that addresses the challenges of children from birth to three years of age who are in the welfare system and have lived in traumatic circumstances. The program works closely with foster and birth families as they maintain the well-being of the child while dealing with home transitions and the courts. A team of Early Support Specialists with detailed training are helping foster and birth families navigate these choppy waters.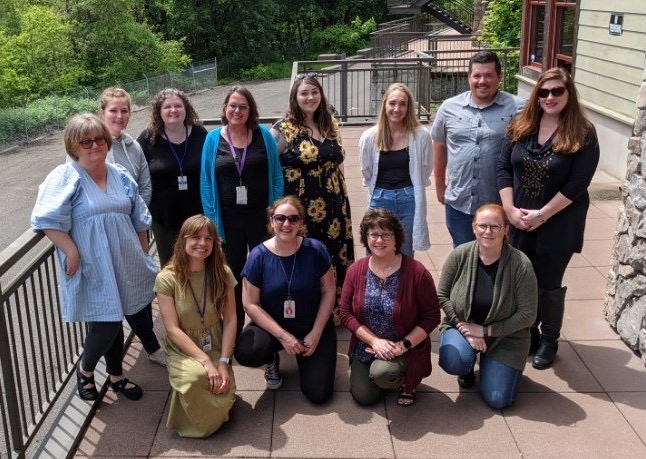 Children in Welfare: Trauma is Not Always Seen
"There are better outcomes when there is less of a disconnect between two places," says Marisha Bruce, co-lead of SSP2P CHERISH, speaking about the transition from home to the foster family. "We promote the attachment theory," she adds. Early emotional bonds with our caregivers impacts our future relationships. Children may become more confident and trusting adults if they feel seen, safe, soothed and secure. Foster parents are an integral element of the youth's adjustment and development.
CHERISH is focused on very young children when early intervention can be especially helpful. Caregivers may not notice any obvious delays or issues with their child, but that does not mean there are none. The impact of trauma can be deep and is not always seen initially. "They are at risk for delays," says Amanda Ernst, CHERISH co-lead. With a background in early education, working with families appeals to her.
CHERISH helps families understand that behaviors have a story that, when unraveled, can repair the hurt. Visible signs resulting from trauma may show up as anger, selective mutism, or regression from previous levels of potty training. Triggers may be smells, locations or over stimulation. "Just the act of being removed is traumatic," says Marisha. The SSP2P specialists work with families on understanding and working through these problems to support each child's emotional well-being.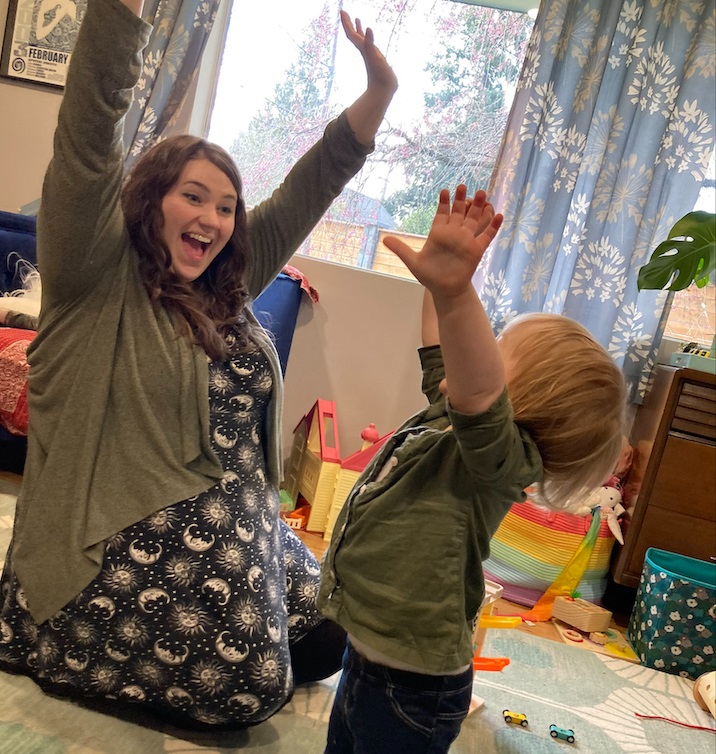 Help for Foster Families
"CHERISH is a more personalized and personable support," Marisha explains. "We get to see families more frequently, talk them through things." The team training includes detailed learning about the welfare system, making it possible to coach parents who are new to it or just confused by it all. The coaching promotes confidence in all the participants.
Many parents don't even think about intervention at this early age. CHERISH and SSP2P have a depth of experience in early intervention that literally changes the trajectory of a child's life. These services are offered at no cost to the families. CHERISH works side-by-side with foster parents to work through whatever comes up. It is generally a preferred situation when children stay in a single foster home. Retaining foster parents is critical. CHERISH is there with information and resources.
"Reunification is a goal," says Marisha, so it is important not to lose connections entirely with the parent(s) of the children when they are living in foster care. Staff make picture books with children to have a way to remember and talk about their lives. SSP2P staff may go on visits with the children to see their parents. These activities keep the people whom the children still love as present as possible.
South Sound Parent to Parent Early Intervention Helps All Levels of Need
The mission of South Sound Parent to Parent is that all families caring for children with special needs will receive the support and resources they need to feel empowered, encouraged, and supported.
The CHERISH program offers specific resources for children in the welfare system, but there are other SSP2P early intervention programs for children from birth to three years that are not in this system.
These programs are open to all families in the community. Some families have minor issues that when handled early, do not become worse. They can even be fully resolved. It may be a speech delay. There are services for hearing, occupational and physical therapy, and ones concerning nutrition and medical needs. Programs are tailored for each child's circumstances.
SSP2P Valuable Community Resource
South Sound Parent to Parent has been a rich addition to our community for over 30 years. Its expansive programming continues to evolve to become more inclusive and helpful for families with children who have developmental delays, disabilities or chronic illnesses. Expansion has happened with greater remote access and services in Spanish. SSP2P was started by parents and interested professionals. Value is placed on the skills and experiences of parents who can help each other. The whole family, including siblings, are included in programming.
There is abundant information on the South Sound Parent to Parent website. Find groups for moms, dads and siblings, activities, self-referral options and general information. SSP2P implements proven, strength-based activities that made a difference to our families and our community.
South Sound Parent to Parent
360.352.1126
Sponsored