Equity supports the notion that each of us has different barriers to health, happiness and success and that proper steps need to be taken to help everyone achieve these things. Yelm Community Schools embraces equity in their community by providing access and education to exceptional resources and community services so that every family and child can live their best lives. They hosted their annual Community Resource Fair on February 22. The fair provided connection with education and presentations through local vendors and panelists to help community members find the help they need in one simple place.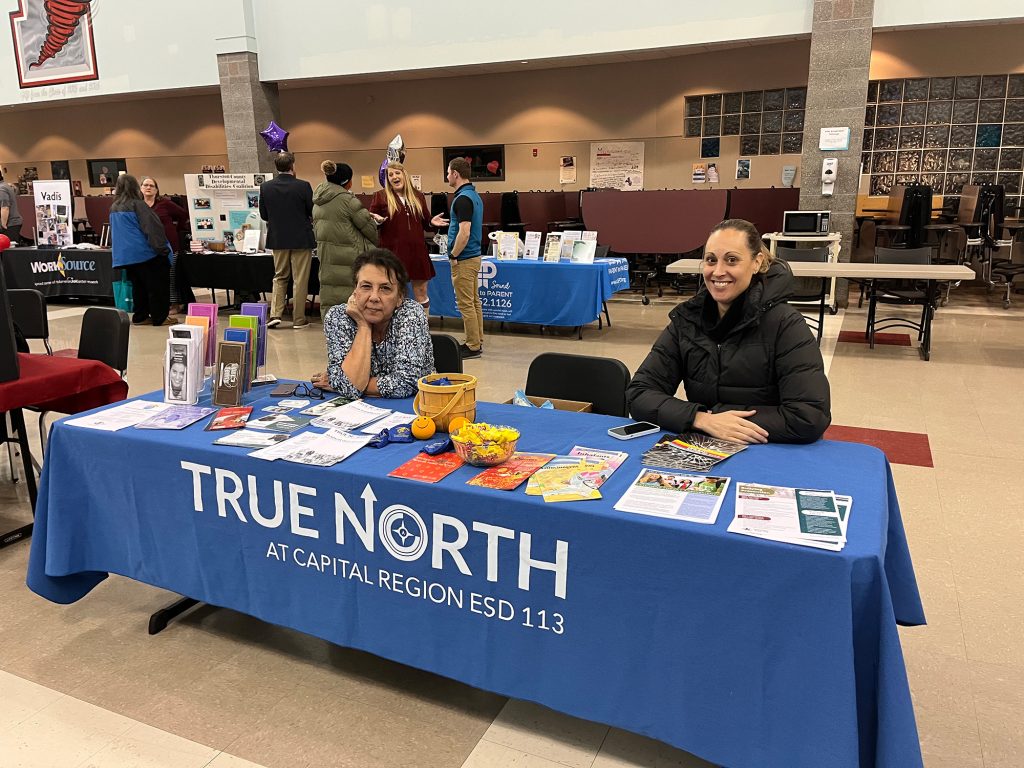 A Community of Connection within Yelm Community Schools
The Community Resource Fair started 7 years ago and has been an annual event for Yelm Community Schools, save a year during the pandemic. While the various vendors featured at the fair certainly support a wide demographic, the primary focus has always been on students who are at risk, parents in special education and general education students. Mental health is a critical topic that Yelm Community Schools continues to integrate into the Community Resource Fair, especially following the challenges and isolation experienced in recent years. This includes social, emotional, mental and physical health options to create a well-rounded foundation of wellness for all Yelm students and their families, as well as Yelm community members.
Yelm Community Schools recognized that a critical part of supporting at-risk families was not to simply make the resources available, but to also create a safe and welcoming space for them to easily gather information. More often than not, families in need do not wish to share their struggles. While it is admirable to want to care for things independently, Yelm Community Schools strives to provide opportunities for parents in need to discreetly get support when and where they need it, all while being welcomed into an inclusive and open environment.
This mentality extends beyond the students and families into the general public, with many resources – like the Community Resource Fair – open to all residents. This long-standing partnership between Yelm Community Schools and the community itself has created a strong foundation for everyone to thrive.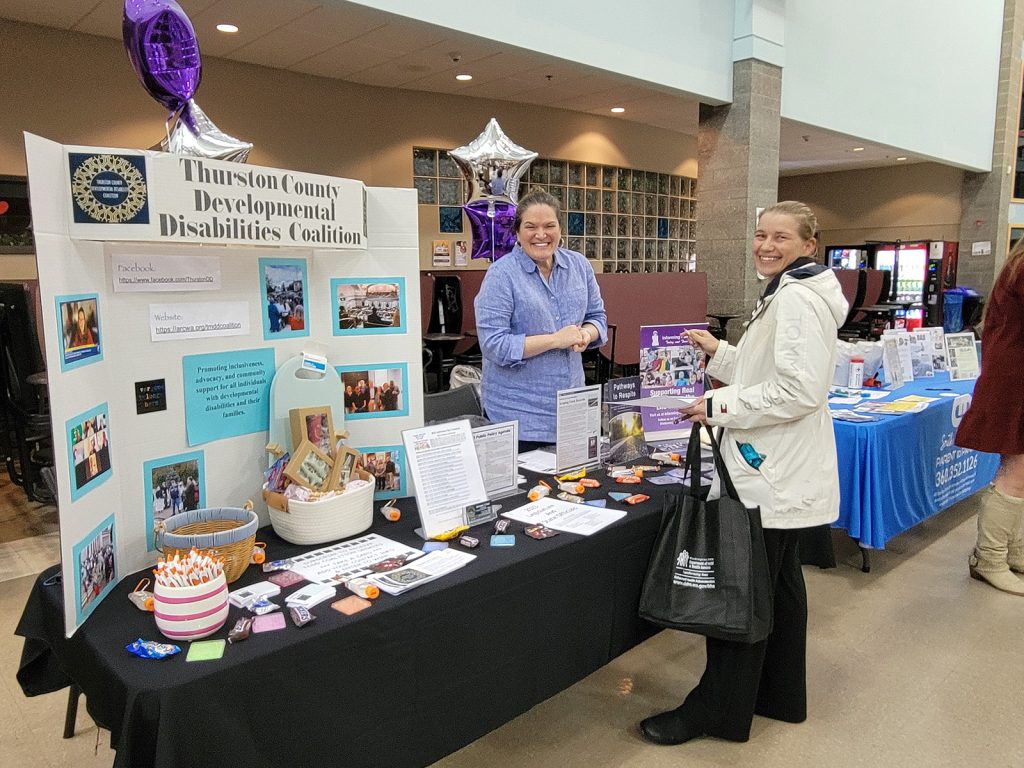 Local Vendors Bring Education and Insight to the Community Resource Fair
Yelm Community Schools was honored to have such an amazing turnout for its first year back in action since the pandemic. With over 60 vendors, the community had access to exceptional information regarding all elements of health and wellness. In addition, a panel of speakers was featured to provide greater insight to the community at large regarding some of the most pressing topics and ideas circulating at this time. The panelists are community members themselves with a deep commitment to building a better tomorrow for all of Yelm's families and youth, so hosting them for a presentation and Q&A helped further strengthen their ties within the Yelm community as a resource and support for those in need.
Student Assistance & Treatment Services
Capital Region ESD 113 True North Student Assistance & Treatment Services was one of the featured booths, with Regional Administrator for Behavioral Health and Integrated Student Support Sara Ellsworth speaking on the panel as a representative for behavioral health within the school system and beyond.
"True North has a long history of collaboration with Yelm Community Schools and has been providing student assistance services in the district for over 20 years," shares Sara. "As a long-standing partner of behavioral health services in Yelm, we appreciate the opportunity to share more about our services and supports with our community."
Their insights on trends specific to youth substance abuse during COVID-19 were exceptionally eye-opening, with a surprising reduction reported in 2021. Capital Region ESD 113's True North continues to provide comprehensive behavioral health services to school-aged students, including prevention, early intervention, and treatment services.
Military and Family Life Counselor (MFLC) Carline Daily is embedded within the Lackamas and Southworth elementary schools, and works diligently to serve military children and their families at these schools as well as Yelm Middle School and Yelm High School. Through their partnership with Yelm Community Schools, MFCLs provide free, confidential, non-medical counseling for military children and their immediate family members.
"We provide assistance with situations unique to military families, such as deployments, frequent moves, and other issues related to success at school and within family relationships," explains Carline. "Through the panel, I was able to explain the services provided through the Military and Family Life Counseling Program and promote our newly established Military Parents Connections group." Carline and her partners are proud to support their military families and continue to foster a sense of community for military students within their schools.
Opportunity for All Through Yelm Community Schools
Yelm Community Schools continues to place great emphasis on the health of their students and community, which is paving the way for success and happiness across the board. The Community Resource Fair is one of many wonderful resources available to Yelm families, students and community members. If you are seeking support in the Yelm community, visit the Yelm Community Schools website to learn more about their services and resources so you can achieve better health and connection in your life.
Sponsored