Celebrate the differences that make our world special by attending the annual Lacey Cultural Celebration presented by TwinStar Credit Union on March 4, 2023, at Saint Martin's University. This free event immerses you in live performances, incredible music, and fun activities the entire family will enjoy. You can also purchase a variety of scrumptious foods and other cultural merchandise, from 22 artisan vendors and 9 fabulous food vendors from around the world.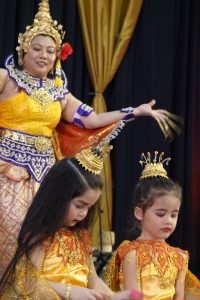 "This year we will be fully in person, as we know that's the best way to experience this great mix of cultural diversity," shares Jeannette Sieler, recreation supervisor for Lacey Parks, Culture & Recreation who took over the annual festival in 2011.
Interactive Booths Brings Cultural to Life in Lacey
It's hard to really understand a culture through a book, especially if you are a kid! The Lacey Cultural Celebration has over 19 booths with free kids' activities so your family can really experience the amazing cultures of the world, without leaving Thurston County!
"There are a lot of different cultural performances, information booths, foods, demonstrations, etc. to try out and experience," shares John Theine, director of River Ridge Taiko Ensemble. "The City of Lacey and its partners have really made it an event in the grandest sense of the word and expanded on what it was before it was moved to Saint Martin's University.  There is so much to experience there that you just don't want to miss it!"
Activities for 2023 include salmon life cycle keychains, bonsai and Ikebana flower arrangements, global languages, hula hoops, origami, Japanese writing samples, Norwegian genealogy, ring toss, raffles, giveaways, and more!
The kid's passport activity, sponsored by Lacey Collision, is definitely an annual favorite. "Kids can pick up a passport book in the lobby and 'travel the world' by visiting the various booth, asking questions, doing activities, and then turn it in for a prize," shares Sieler.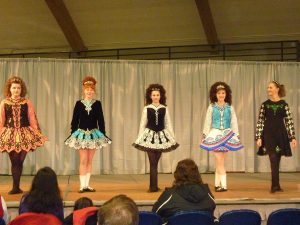 The entire family will love visiting the booths too, which will have colorful displays showing off different cultures with people who are eager to answer your questions and demonstrate their traditions for you. Don't be shy to ask questions, this is the place to learn more about your neighbors!
New Sensory Recovery Area at Lacey Cultural Celebration
Continuing their dedication to making the Lacey Cultural Celebration an inviting and welcoming space for all people, this year they are adding a Sensory Recovery Area for anyone who may need to step away from the noise and sensory stimulation at the event.
"We are excited to be able to bring a sensory area to the Lacey Cultural Celebration," says Katie McMurray, chief executive officer at Sensory Tool House, who is presenting the Sensory Recover Area. "Events like this are so important to our community, but can become overstimulating and even painful for many participants who have sensory processing difficulties. By providing a sensory space that allows persons of all ages to reset and regulate, many will be able to continue to enjoy the event rather than leaving early or feeling that they cannot attend. The sensory space supports this celebration, giving participants a quiet and calming space to reset and then rejoin the festivities. We are so thankful to the City of Lacey for being a leader in our community for sensory inclusion and accessibility."
Captivating Performances at Lacey Cultural Celebration
Dance and song are two of the main ways cultures express themselves. You can experience this for yourself through the captivating performances at the 2023 Lacey Cultural Celebration. Each performance is beautiful and unique, and yet – somehow – as you watch, you can see common themes, as we are all connected.
"The cultural celebration is one of the community events that focuses on the great variety of performance arts we have in our community," shares Jane AKA Kashani of Mas Uda. "The performance arts have been hit hard by COVID, but it's wonderful to see them coming back, hopefully stronger than before."
This year's performers include:
Haley Prendergast School of Irish dance (Ireland)
Mas Uda Dancers (Middle East and Mediterranean)
Troupe Rashaad (Middle East)
Celtic Treble (Ireland and Scotland)
Panama Folklore Seattle (Panama)
PNW Ryuei Ryu Ryuhou Kan Dojo (Okinawa, Japan)
River Ridge Taiko Ensemble (Japan/Taiko)
Olympia Highlanders Bagpipes and Drum Corps (Scotland)
OKK Chijinshuu of WA State (Okinawa, Japan)
Filipino-American Community of South Puget Sound; Filipiniana Multicultural Dance Troupe (Philippines)
Alaska Kuteeyaa Dance & Drum (Alaska Tlingit)
India South Sound Association (India)
Chaopraya Ensemble Group (Thailand)
Hula Halau "Okealaakua Naniloa Mana'oakamai (Hawaii & New Zealand)
Aiga e Tasi & Hearts for Kids (American Samoa)
Apato'erau Tahitian Dance & Drumming Co. of WA State (Tahiti)
Guma Imahe (Guam)
"The Cultural Celebration is a highlight for the students in the taiko ensemble at River Ridge High School," shares Theine. "They were asking about it from the start of the school year this year. We are looking forward to being a part of the celebration!"
Eat Your Way Around the World at the Lacey Cultural Celebration
Of course, you can't experience a culture without trying their cuisine! Food can really showcase a culture as it represents the environment, traditions, and resources the people had to work with. At the Lacey Cultural Celebration, you can eat your way around the world with Funnel of Love (Holland and the United Kingdom); Eggroll Hut (Filipino and Vietnamese); Taqueria la Esquinita (Mexico); Organic Juice Bar & Gyros (Mediterranean and Filipino); Character Cotton Candy (Asia); Cinco de Mayo Fruits and More (Mexico City); Lotus Kitchen (Cambodia); and Calvary Kitchen (German/Polish).
"The Lacey Cultural Celebration is a fun and educational festival that takes you around the world in eight hours, showcasing ethnicities from many different countries," shares Florentino Barril, Sr. of the Alaska Kuteeyaa Dance & Drum group.
Learn more by visiting the Lacey Cultural Celebration website.
Sponsored