It's that holiday time of year! And that means a Thurston County and regional favorite for more than three decades returns to the recently renovated Washington Center for the Performing Arts in downtown Olympia, thanks to Ballet Northwest. And what is that festive event? It's the annual "The Nutcracker" ballet, with performances December 9-11 and December 16-18.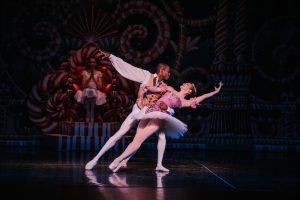 Ballet Northwest announced that its 2022 "The Nutcracker" performances will showcase stunning sets, beautiful costumes, Tchaikovsky's magical score, more than 200 local dancers and guest artist Sanford Placide from Dance Theater of Harlem.
Ballet Northwest and 'The Nutcracker' – Plus a Few Surprises This Year
The Johansen Olympia Dance Center is the home of Ballet Northwest, a nonprofit youth company that performs an annual season at the Washington Center. Directors Ken and Josie Johnson are also the Ballet Northwest's co-artistic directors. Ballet Northwest invites audiences of all ages to join Clara and the Nutcracker Prince on their journey as brave toy soldiers battle mischievous mice, snowflakes dance, and the Sugar Plum Fairy welcomes them to the magical Land of Sweets.
"It's such a great family tradition and holiday tradition to bring people together," Josie says. "The dancing, costumes and sets are so magical."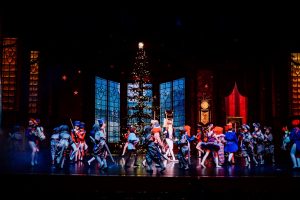 This year, Ballet Northwest has a few exciting surprises in store for theatergoers, with some new costumes and choreography. "Audiences who have been here before will want to look for that," Ken says.
"We get lots of great feedback," Ken adds in describing the local production. "Some people go to other performances such as in Seattle, and they tell us they love coming to ours because of the high quality of costumes, dancing, and the theater." Add to that the breathtaking sets created by local artist Jill Carter, and you will certainly want to add this year's show to your calendar.
"Ballet Northwest's mission is to promote the art of dance and this classic ballet introduces thousands to the art form," says Noel Ostrander, Ballet Northwest's board president in the media release announcing this year's "Nutcracker" production. "We believe our performances are on par with staged productions in Seattle and Portland yet at half the price," she adds. "We are thrilled to bring 'The Nutcracker' to the region and once again delight audiences with the quality of the dancing, the guest artist, the set and the entire experience."
'The Nutcracker' Features Local Performers
This year the company returns to its pre-COVID-19 in-person performances, with a full cast. "It's even more special after going through the pandemic," Ken says. "Seeing live performances with our loved ones is really special."
Josie says rehearsals have been going very well. "We are excited to bring a full run of performances this year," she says. About 200 people make up the cast, which features local dancers as young as 8 years old. The performers are drawn from Thurston, Pierce, Lewis and Mason counties. Ballet Northwest company dancers Jolie Alonso and Nina Ivanenko will be alternating in the lead role of the Sugar Plum Fairy. Both have attended Oregon Ballet Theatre's summer intensive program in Portland and are community college students.
Professional Guest Dancer Sanford Placide Performs as the Cavalier
Professional guest dancer Placide performs in the role of the Sugar Plum Fairy's Cavalier. Placide was born in Port-au-Prince, Haiti. He is in his fourth season at the Dance Theatre of Harlem in New York City and has performed with many other companies. He has also performed with Ballet Northwest in the past.
Tickets are On Sale Now
Ken says ticket sales are brisk so don't wait until the last minute to get yours. Tickets are on sale now. You can purchase tickets at the Washington Center's website. And, to see more details on the Washington Center's recent renovations you will enjoy when attending the performance, check out this link.
Sponsored