If you've spent time wandering the streets of Olympia's quaint downtown, you've probably noticed two interesting buildings that act as architectural landmarks in the community. The Security Building and the White Building were both built in the early 20th century and have since served the community in a number of ways. The buildings have recently hit the market, giving investors a rare opportunity to own two downtown mixed-use properties that serve as a unique piece of Olympia's history. The Security and White Buildings are listed with Marcus & Millichap.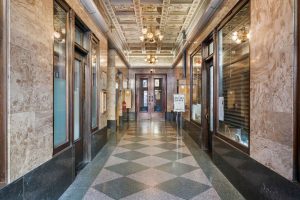 The Security Building in Olympia
The Security Building, located at 203 4th Avenue E, was coined Olympia's first "skyscraper" at  five stories tall. Built in 1926, the Security Building's interior and exterior design is almost as attractive as its long history.
"It has been a marquee center for  professional services in Olympia for almost a century now," explains Matthew Herman,  associate director with  Marcus & Millichap  serving as listing agent for the property. "It's a centerpiece of the downtown district."
The building features spectacular design elements that are unique to early 20th-century architecture. It's hard to ignore the Sullivanesque-style brick masonry with ornate terra-cotta cladding, magnificent lobby, and ornamented ceiling details. The Security Building features elevator service, camera surveillance and a keycode entry system for added security.
The White Building in Olympia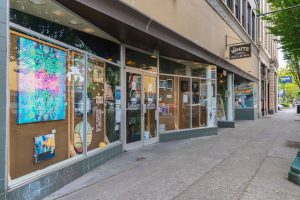 Next door, at 209 4th Avenue E, sits the White Building, which was originally constructed in 1908. Built in a Mission-revival style, the White Building is one of downtown Olympia's oldest existing commercial buildings. This two-story wood frame structure has housed many businesses over the years, such as the United States Forest Service office, the White House Hotel, and Reder's Grocery.
Like the Security Building, the White Building has office space available to lease.The buildings are connected via a second-floor exterior sky bridge.
Olympia's Steady Growth
Downtown Olympia has undergone consistent growth, due in part to the Opportunity Zone investment program, introduced in the Tax Cuts and Jobs Act of 2017. Opportunity Zones are designated areas that have been deemed in need of growth and investment from outside capital.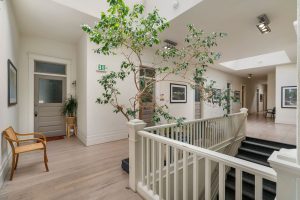 "There are pretty substantial tax incentives for investing in Opportunity Zones, including deferment of capital gains" explains Matthew. "Nearly all of downtown Olympia resides in an Opportunity Zone, including the Security and White buildings."
The City of Olympia reports that over 1,000 apartment units are either recently completed or under construction right now, which is an excellent example of how  growth in Olympia is moving in a promising direction.
Both the Security and White Buildings use their ground floor as retail spaces and reserve the upper floors for executive suites. The suites average about 300 square feet, with one to two private offices per suite.
"They're great spaces for lawyers, consultants, tax professionals, CPAs, therapists, counselors, or other business professionals," Matthew says.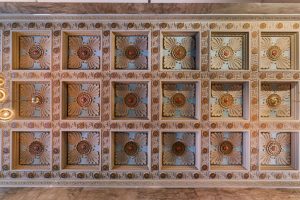 If you're interested in purchasing a piece of Olympia's rich history, now's your chance. For more information, please contact the listing agent, Matthew Herman, at Matthew.Herman@marcusmillichap.com or 206.493.2623.
There are also units available to lease in both buildings. If you have questions or are interested in leasing an office or retail space in either the White or Security Building, please contact the Commercial Property Manager at Olympic Rental Services at marie@olyrents.com or 360.878.0051.