Submitted by South Puget Sound Community College
South Puget Sound Community College (SPSCC) has selected Amanda Ybarra to serve as the College's Executive Diversity Officer (EDO). The EDO is a member of SPSCC's executive leadership team and is responsible for further supporting SPSCC's core theme of "Equity" and the college's commitment to reducing barriers and removing equity gaps. Ybarra began her new role on August 1, 2022.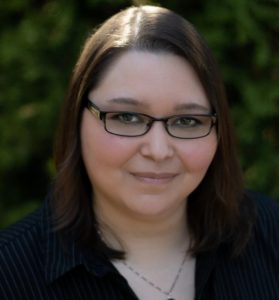 "Amanda is a wonderful addition to our executive team," said SPSCC president Dr. Timothy Stokes. "She has done incredible work in the classroom and is highly respected by students and colleagues throughout the college. Amanda is passionate about her work and about SPSCC and I know she will help our entire institution advance our work around social justice, equity, and inclusion."
Ybarra, an SPSCC alumna, holds a B.A. with a focus in sociology and media from The Evergreen State College and an M.A. in Sociology with distinction, with a dual focus in Public Sociology and Teaching Sociology from Humboldt State University.
Most recently, Ybarra has served as a Sociology Professor at SPSCC since 2013. Her work is dedicated to advancing equity and inclusion in higher education and supporting the community in which she lives.
"During my time at SPSCC, I have been in awe of the dedication of our staff and faculty in working toward making education accessible and equitable for the community," said Ybarra.
"I am excited to continue to be an advocate for underserved and underrepresented populations and to be a voice for the institutional advancement of SPSCC's equity and inclusion work. I look forward to cultivating new partnerships on campus and within the community to serve our students and the Olympia area."
Before her tenure at SPSCC, Ybarra worked for the California Center for Rural Policy and LatinoNet. She also worked with the Environmental Protection Agency and Yurok Tribe of California to assess pesticide use near tribal lands and its impact on the subsistence and cultural use of the lands. Ybarra also has extensive experience working with international students through Saint Martin's University and EF Language School.