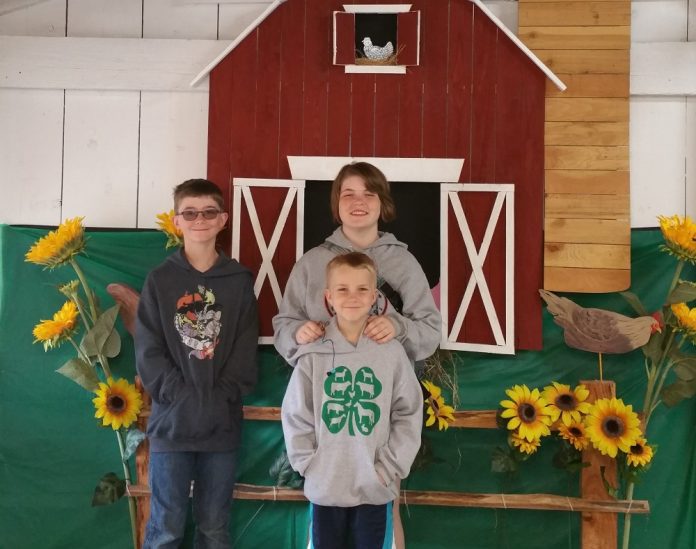 4-H is a great way for kids to learn responsibility, dedication, teamwork, confidence and life skills like marketing and public speaking, while having fun with friends. The Allen family knows just how true this is: all three of their children having been in 4-H. It all started with an elementary teacher.

"The club leader of 24 Carrots, Jenny Taylor, has been the kindergarten teacher for all three of our kids at Littlerock Elementary," says mother Rebekkah Allen. "I also teach there and she had been recommending 4-H to us for a while, knowing that we enjoyed raising all types of animals. This is now our eighth year in 4-H."
The Allen children – Shannon, 18, Will, 15, and Justin, 11, – have done many projects over the years as members of the 24 Carrots 4-H Club. Shannon and Will are also members of the Teen Club and the Interstate Exchange Club, both of which have been on hiatus due to COVID, but the family hopes they will resume soon.
Thurston County 4-H Teaches Life Lessons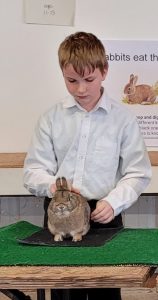 The parents have found 4-H to be an invaluable part of their children's lives. A way to be involved in activities outside of school that was fun and also educational.  "Each of the kids can focus on something they are especially interested in, but they all belong to the same club and are still participating in something together," says Rebekkah. "We also liked that the 24 Carrots 4-H club focuses on not just a variety of animal projects, but also conducting business meetings, creating crafts, participating in volunteer opportunities, and developing public speaking skills. We felt it would provide a well-rounded experience for each of our kids."
The animal projects, while being arguably the most fun and definitely the cutest, teach children responsibility and respect for another being, animal husbandry knowledge, and more. Those with market animal projects learn business and marketing skills too. The Allen children say that 4-H has helped them be more confident talking to people, giving presentations at school and of course, lots about taking care of animals.
This year at the Thurston County Fair, Shannon will be showing rabbits, pack goats and some art work. Will will be showing pack goats and a leopard gecko in the pocket pets division. Justin will be showing rabbits and pack goats.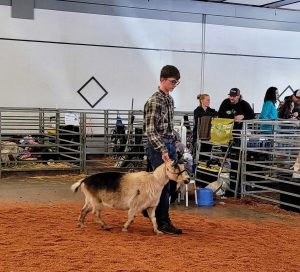 "I like being able to learn more things about animals," says Shannon about the reason she loves 4-H. "I also like the opportunities 4-H has offered me."
"It helps me meet new people and gets me involved," adds Will.
"I like competing at fair," says Justin. "I enjoy challenging myself to do my best."
4-H Members Today, Leaders Tomorrow
Shannon is also a Teen Leader, and has attend Teen Rally twice and Teen Summit once. The rallies teach children about leadership, citizenship and life skills through fun activities and workshops. The Teen Summit expounds on these same concepts during a three-day event. As a Teen Leader, Shannon has led local projects that help others in our community. "In my sophomore year, I began teaching classes at the ROOF Center to after school kids about healthy living and plants and gardening," Shannon explains. "I also taught healthy living classes to kids in the Tumwater HOPES 4-H club over Zoom. Because of my work with the Healthy Living Project, I was able to travel to Washington DC this past spring to attend the 4-H National Healthy Living Summit. I really liked the group of Washington State kids that I traveled with, as well as meeting 4-H kids from other states."
Shannon is heading to South Puget Sound Community College in the fall and will be working on achieving an associates degree in science. "I have learned a lot of valuable leadership skills and grown more confident," she says. "I feel comfortable leading a project or activity. I have learned that I really do like being a leader and being someone that helps teach others. I don't think I would have learned that about myself without the work I have done through 4-H." Shannon plans to continue to volunteer with 4-H and helping at the ROOF center.
While we head to the fair for Fischer's scones and carnival rides, these kids are there to work, show off their projects and educate the public. They have to prepare themselves for judging, clean their animals, and keep their 4-H area looking spotless. But that's all fun to them! "I'm most looking forward to showing off my animals and sharing my knowledge with the public," says Will. "I like it when people ask me questions about the animals in the barn."
"I'm most looking forward to competing in the rabbit fitting and showing competition," adds Justin. "This is when I show the judge how well I can handle my rabbit, Alex, and how much I know about rabbits."
Head to the Thurston County Fair and be sure to stop by and check out the Allen Family's projects. They are happy to answer any questions you may have about the animals or 4-H in general. For more information about joining 4-H, visit the Washington State Extension Office website.