Summer is heating up but you're bored. You've been to the beach and the kids are tired of their video games. LoveOly SummerFest is here to save your August with four Saturdays of music, art, activities and more right in Downtown Olympia from 1 p.m. to 7 p.m. That's a full day of fun for the entire family!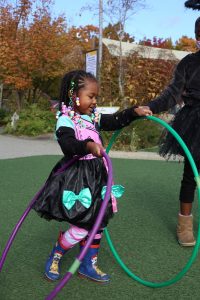 "We launched SummerFest in 2021 because our community is passionate about our Downtown, and was hungry for one-of-a-kind experiences to enjoy in a safe and relaxed environment," shares Todd Cutts, executive director of the Olympia Downtown Alliance.
Make sure you have comfortable shoes, on as this year's headliners will make you get off your feet and rock! Headlining musicians include:
Supersuckers, rock band that plays the gauntlet from punk rock to country rock.
Bon Bon Vivant, rock band infused with New Orleans tones featured everything from dark ballads to up-tempo dance rock.
Graves, sings dance punk with an amazing accompaniment of musicians.
Girl Trouble, Washington garage rock band that plays indie and punk rock.
In addition to the headliners, there will be plenty of amazing local musicians showing off their talents – you just might discover your new favorite band and become a groupie. Plenty of local talent will also be performing, including the The Bridge Music Project with dance and a beat-making competitions, and Olympia Symphony Orchestra featuring local, professional musicians.
There is nothing like listening to great music while enjoy the summer sun and a nice cool drink! Adults can visit the biergarten featuring craft beer from 3 Magnets Brewing Co., Whitewood Cider Co. and Well 80 Brewhouse every Saturday during LoveOly.  While sipping your libations, watch the wandering street acts including jugglers, contortionists and other street musicians. Local artist Dave Sederberg, known for his recent installation "Glowhenge," is coordinating a cadre of local artists to install interactive and engaging art.
Exciting Activities At LoveOly Summer Fest
Kids are going to be begging you to attend LoveOly Summer Fest when they hear of all the fun that happening, courtesy of the Hands On Children's Museum (HOCM). Join their staff in the Children's Area for summer favorites like hula hoops, bubbles, big building with fort boards, and sidewalk chalk.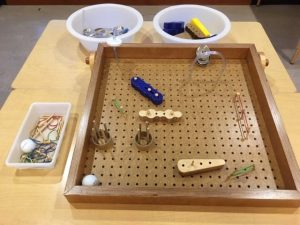 "We are excited to partner with the Olympia Downtown Alliance on the LoveOly Summer Fest," shares Amanda Wilkening, assistant director, visitor engagement. "The free street festival is for all ages and is a great opportunity for us to bring educational and fun activities to families in our community."
HOCM will also have make-and-takes like kites, fans, leis and greenhouse necklaces. Each weekend they will rotate through many other engaging activities including pegboard pinball where you can design your own pinball track; wind tunnel engineering with helicopters and cones; and mini vibration creations called rumblebots. No matter your child's age or what their interests are, they are going to have fun at OlyFest Summer Fest and you will too!
Explore Downtown Olympia During LoveOly
All the fun is happening on 5th Avenue and Washington Street, giving you a great opportunity to check out the local businesses too! All that dancing is sure to leave you hungry, so when you're ready, take a break and hit up one of the amazing restaurants just right around the corner from the Summer Fest, like Hotstone Authentic Korean Cuisine, two blocks west on 5th Avenue, or Uptown Grill, Pizzeria La Gitana,  Asahi Sushi, and Nom Nom Deli just a block west on Capitol Way S. Sarah's Loves Bites is one block east on 5th Avenue and offers something for everyone.
Be sure to check out the other fun small businesses in the area as well, after all that's what LoveOly Summer Fest is all about.
Want to be a part of the fun? LoveOly is still looking for volunteers for SummerFest.  Are you a musician or performer wanting to be seen and heard? LoveOly SummerFest is still accepting applications for youth performers and community groups. For more information, visit the Olympia Downtown Alliance website.
LoveOly SummerFest 2022
August 6, 13, 20, 27
1 p.m. – 7 p.m.
5th Avenue and Washington Street, Olympia