Dr. Jennifer Penrose at Penrose & Associates Physical Therapy wants to dispel the fiction that arthritis is a result of aging. Instead, she says joint pain and stiffness are typically due to lack of physical movement. "Aging does not cause arthritis," says Penrose, who holds a doctorate in physical therapy and is board certified in orthopedics. "It's one of the largest myths about aging out there. Most people believe that arthritis is an old person's disease and that it is entirely a consequence of aging."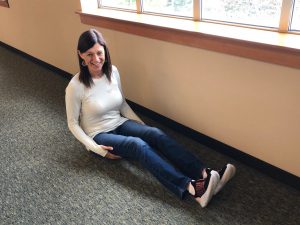 She says the Centers for Disease Control and Prevention (CDC) reports that more than two-thirds of those with arthritis are under 65. "The AAOS (American Academy of Orthopaedic Surgeons) says that the changes that lead to arthritis are more related to being sedentary," she adds. Inactivity means joints break down, become stiffer and tighter, and wear out. And, although aging affects the musculoskeletal system, research shows exercising at any age stimulates bone density and increases the range of joint motion. In fact, adding movement increases longevity.
"There's a lot that's in your control," Penrose says. She says be purposeful in finding ways to be more active, such as making an appointment to walk or do other exercises, or using a smart watch to plan and track movement. "The saying is, 'something that can get done at any time gets done at no time,'" she says. "It's the same thing with exercise. It needs to get scheduled."
Penrose adds that while all movement is beneficial, the medical literature establishes that short bursts of moderate to vigorous exercise, like picking up your walking pace for 20 minutes, are key to better health and longevity.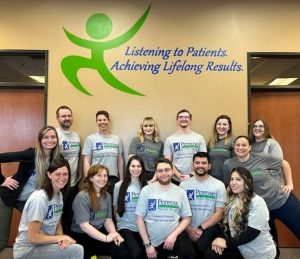 This means that some people need to adjust their sedentary lifestyles, especially when they have desk jobs and drive everywhere. Penrose Physical Therapy can help them make those changes. Penrose staff can assess a person's strength and flexibility levels. They can see how well patients perform the "sit to rise test," getting up off the floor without using their hands, which shows arm and hip strength and is linked to longevity. Penrose staff can design an exercise plan, such as doing push ups with a chair to improve tricep strength. "We can get you as many tools as possible," Penrose says.
Penrose & Associations Physical Therapy is offering free full body fitness assessments for seniors to help identify areas they can work on before it becomes a problem, like you've fallen and can't get up!  Contact them to reserve your spot.
Penrose & Associates Physical Therapy
445 Galaxy Dr. NE Suite 301, Lacey
360.456.1444
Info@penrosept.com
Sponsored