From teaching us how to walk to nursing that first broken heart, our mothers help us through some of the most important parts of our lives. Say thank you to your mom this year for all that she has done by treating her to a local Mother's Day brunch! There is nothing like a divine mid-morning meal with champagne and waffles to show your appreciation. And the memory of some quality time with you is all mom really wants as a gift. Here is where to have Mother's Day Brunch in Olympia and throughout Thurston County.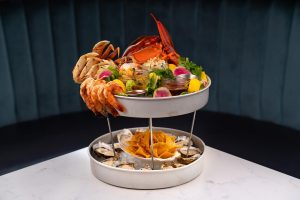 Chelsea Farms Oyster Bar
222 Capitol Way N, Olympia
360.915.7784
Chelsea Farms Oyster Bar will be having a special menu for Mother's Day, in addition to their regular brunch menu. Brunch will be served from 11 a.m. to 3 p.m. This is a great place to go for brunch if your mom loves seafood. Be sure to check out their popular seafood tower.
Budd Bay Café
525 N Columbia Street, Olympia
360.357.6963
Budd Bay Café will be having their amazing, award-winning brunch on Mother's Day. Their Brunch's fills up, so make a reservation early. Exact menu to be determined.
Octapas Café
610 Water Street SW, Olympia
360.878.9333
Along with their already large and expansive brunch menu, Octapas Café will be adding a few specials to their menu just for Mother's Day Brunch! Brunch is served from 9:30 a.m. to 2 p.m. They have plenty of seafood, of course, as well as items without in case you or your mom is not a seafood-lover. From eggs benedict to breakfast burritos and oysters on the half shell and crab cakes, you're sure to leave full.
The Parkside Cafe
1909 Harrison Avenue NW, Olympia
360.352.8344
The Parkside Cafe is pulling out all the stops for a wonderful Mother's Day brunch for mom's that prefer a plant-based diet or have food restrictions. Seasonal products will create the take-home-and-heat menu, including enchilada casserole, lion's mane crab cakes, spinach dip with gluten-free focaccia, large Caesar salad, baked mac-n-cheese, matcha lavender cream pie, and limoncello cashew cheesecake. Order deadline is May 3 for pick up on Mother's Day. Order on the website or stop into the café.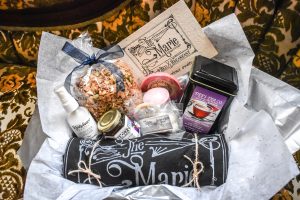 The Marie Bed & Breakfast
123 Cushing Street NW, Olympia
360.915.8039
If you're looking for something to do the day before Mother's Day, Saturday, May 7, that is more of an event than just a brunch, head to The Marie Bed & Breakfast open house for moms! Their Mamas & Muffins event is going to be filled with good food and gifts for mom. Make a weekend of it with a stay at the historic bed & breakfast.
Talking Cedar
19770 Sargent Road SW, Rochester
360.858.7867
Talking Cedar has a weekly weekend brunch that is family-friendly. Bring the whole family along to celebrate mom. Afterward, send the kiddos home with a guardian while mom and you get to have some fun in the game room at nearby Lucky Eagle. Brunch is served from 9 a.m. to 1 p.m. on both Saturday and Sunday.
Anthony's Restaurant
704 Columbia Street NW, Olympia
360.357.9700
Anthony's Restaurant also has a weekly brunch menu that is great for those looking to savor the flavor of our oceans. From smoked salmon scramble and seafood omelets to crème brulee French toast and fire roasted apple waffles, they have something for everyone on their menu. Pair whatever item you choose with something off their brunch Happy Hour menu, including champagne magnolia and classic mimosas.
Tahoma Valley Golf & Country Club
15425 Mosman Ave SW, Yelm
360.458.3332
Tahoma Valley Golf & Country Club is having a Mother's Day brunch on May 8 for all those Mothers out there that love to have an amazing meal and play some golf. For more information including reservations, call or visit their website.