Home inspections are a vital part of both selling and buying a house. Inspectors look behind trendy decor and staging to make sure the home is safe, functional, efficient and ready for new owners. But what's included in this inspection? Or—more importantly—what isn't included in a home inspection? Boggs Inspection Services has spent nearly 20 years protecting local investments with residential, commercial, new construction and specialty inspections throughout Thurston and Pierce counties. They're happy to educate and answer questions about the process from the ground up.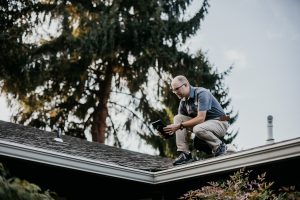 "Sometimes buyers have unrealistic expectations as to what we can tell them about a home," explains team member Heather Derrick. "We can't tear down walls, or lift flooring—our scope is limited to the time of inspection and unfortunately we can't predict the future. However, we do have some great tools that help us see beyond the naked eye. We do our best to help our customers fully understand the current condition of the home we are inspecting."
Structure
Inspectors will look over the roof and describe its current level of wear but cannot certify it for five years as required by some lenders. They'll also scope the main septic line from home to tank if requested. They won't, however, inspect the septic tank or components. That requires a septic professional. Inspectors also do not check to see whether appropriate permits have been pulled for on-site structures. This information comes directly from the Washington State Department of Labor and Industries database.
Add-ons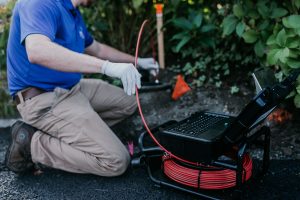 While the presence of fire suppression systems or carbon monoxide and smoke detectors are noted in the inspection report, proper analysis of these components requires a professional. The same is true of security systems and non-built-in appliances like refrigerators, trash compactors, water filtration systems and wine coolers. Home Inspectors will, however, inspect major appliances like the water heater, HVAC system, dishwasher, stove and oven.
Curb Appeal
Outdoor fountains are not inspected as doing so typically requires shutting off and dismantling the equipment's motor assembly. Hot tubs and pools are also not included in the inspection, but Boggs highly recommends that a professional pool company come out and check both operating systems and water quality for safety issues.
At Boggs, their inspectors are licensed above and beyond normal industry standards. They are American Society of Home Inspectors (ASHI) and Inter­national Association of Certified Home Inspectors (InterNACHI) certified and trained to identify problem areas and provide guidance on what needs the most immediate attention.
Beyond traditional residential inspections, Boggs offers other services  like pest inspections, irrigation inspections, water testing, re-inspections and maintenance checkups of the property. They offer infrared thermography for detecting temperature variations, and mold and indoor air quality testing as well. The latter is particularly important to stop dangerous mold before it causes damage and physical illness. If problems are noted during the process, they'll gladly provide a list of recommended contractors to tackle repairs. Read through their helpful blog or look over a sample report to learn the lingo. Listing your home for sale? They have a pre-listing checklist with suggestions and advice earned through their two decades of experience or a monthly home maintenance checklist to help homeowners stay ahead of their honey-do list. Doing a little at a time makes the process manageable and keeps everything up to date.
And remember, a home inspection is not the same thing as a home appraisal. Experts at Angi, formerly Angi's List, explain that: "A home appraisal focuses on the value of the home. So appraisers may take the home inspection when finalizing an appraisal price, but it's not the main purpose. Home appraisals look into the curb appeal, location of the home, and the condition."
A current, thorough home inspection is important for more than just securing a loan. Boggs considers themselves advocates on your behalf, uncovering the true condition of a structure so you can have full knowledge needed to make the right decisions without lingering doubt or unnecessary financial burden. Save yourself time, energy, money and stress by going with a pro. They have the skill, resources, experience and equipment to tackle the job right.
With more than 13,000 inspections under their belt, Boggs offers free quotes, comprehensive inspection reports which include photos and a promise to always answer the phones in-person seven days a week until 8 p.m. daily. You can even schedule online or call 360.480.9602 with questions.
Sponsored