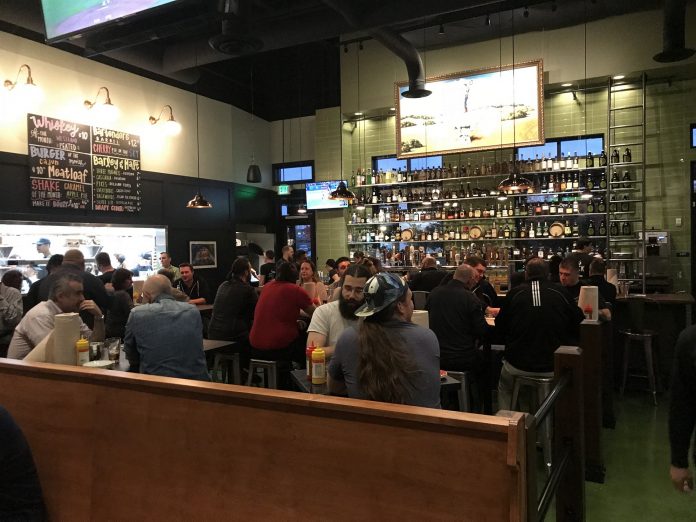 The first nudge of spring does wonders for wintertime blues. It perks us up and makes us want to spend time with those we love. This season, consider a date night at—or thanks to—Capital Mall where they've got ways for everyone to Share the Love all February long. On site or to-go, practical or fancy, books or diamonds, there are treats to enjoy and treats to share, seven days a week.
February 1 – 14, Capital Mall will Share the Love through their Instagram page. Each day they'll give away a prize for one lucky winner that comes with something for them and something to gift to a loved one, says Marketing and Business Development Manager Stef Cicerello. Gifts of all sorts are up for grabs by simply liking that day's post and following both the Mall and participating vendor as well.
Lucky winners could receive two $100 gift cards to Hawleys Gelato, wildflower hand creams from Earthbound Trading Company or white sapphire stud earrings courtesy of JC Penney. Other gifts include chocolates, make-up, champagne glasses, an Echo Show, camping loveseats or summer-ready outdoor hammocks.
Savvy shoppers looking to get in some personalized gift-giving will find something for every recipient, occasion, budget and taste. From American Eagle to Zumiez, you can skip delivery fees or slow shipping times and pick things up on the way home from work or school.
Feel like a splurge night with your besties? Swing by Total Wine & More for something to sip, the West Olympia Timberland Library—yes, there's a full library branch inside the mall—to borrow the latest music or new movie, then swing by See's Candies for some after dinner chocolate to wrap things up with style.
Have kids who need a little celebration in their lives? Bring them to Chuck E. Cheese's for old school ticket collecting frenzy or Rising Tide Karate where parties include learning how to break planks with some smooth karate moves. Both offer full birthday or party packages complete with decorations, treats and playtime galore.
For older kids or those preferring to party at home away from crowds, pick up a new game at GameStop or Go! Calendars, Games & Toys then swing by for a pizza from i.talia pizzeria and dessert from Menchie's Frozen Yogurt. That's guaranteed to buy you a few hours of peace and quiet—or at least keep them safely and happily occupied.
When date night rolls around, remember that the Mall isn't just for kids anymore. A relaxing massage from Massage Envy in the adjacent Promenade can really set the mood. Then enjoy dinner and a movie or hit up Total Wine and Victoria's Secret for your next weekend getaway. From Stack 571's Burger & Whiskey Bar to Fujiyama Japanese Steakhouse, delicacies are around every corner.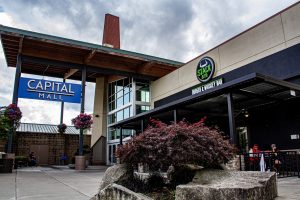 The Mall is also home to many locally-owned businesses, restaurants and service providers. Importers, crafters, chefs and salons showcase their work and wares from under one roof. And, later this spring, management will be offering a unique and much-needed service to all local residents with the arrival of their LOC-OLY GROWN commercial kitchen.
Cicerello explains that the kitchen will be located adjacent to the movie theater in a vacant space formerly used as a restaurant. Because the mall has its own 24-hour security and the site has both internal and external entrances, it was an ideal fit to become rentable kitchen and storage space.
LOC-OLY GROWN's kitchen will be available for rent or events 24-hours a day, 7 days a week. Equipment has been ordered and they hope to open the doors in late spring 2022.
Winter is (mostly) in the rearview mirror and the change of season leaves us fidgety with anticipation. Walk off your wiggles in any weather or stock up on gifts and goodies at Capital Mall today. From Valentine's to Galentines, birthday parties to weekend escapes, it's a one-stop spot to Share the Love or get away from it all. Follow them on Facebook, Twitter, Instagram and their online calendar for sales, specials, events and activities. The Mall is open from 10 a.m. to 8 p.m. Monday through Saturday and 11 a.m. to 6 p.m. on Sunday.
Sponsored