The holiday season often sparks feelings of gratitude for all that we have. From warm clothes to a roof over our heads, most of us are fortunate to have even these simple needs met that many others do not. ROOF Community Services (ROOF) Food Bank Coordinator Cindy Caturia has made it her mission to help those in need and has spent most of her life working in community service and the nonprofit sector. For her, making the lives of others better is some of the most important and rewarding work a person can do, and she is thankful to be a part of an organization that gives her the chance to give back.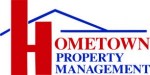 Cindy's career in community service began when she was in her 20s. She and her husband Dennis started working for a mission on the border between Texas and Mexico serving people in need. "It was a very desolate area with a lot of poverty," she recalls. "People would cross the border temporarily and come to us for food, a hot meal, clothing, and whatever else was donated to us." Cindy worked there for a while and fell in love with the work. She and Dennis later spent some years in the Philippines working with faith-based organizations and medical clinics supporting needy families, primarily by getting school supplies for the children in the village they lived in.
While there, they had seen many children with cleft pallet lips who could not afford to get them fixed. When Cindy and Dennis returned to the United States, she supported him in starting his own nonprofit organization to send medical teams overseas to perform the cleft lip surgeries. "It is an easy surgery to do and heal from, so doctors could travel and perform the surgery without having to stay for follow-up," she explains. Cindy raised their two children while Dennis focused on building this organization, which he did until he passed away.
Up until then, Cindy had been volunteering locally and working behind the scenes for their nonprofit organization. "I had to get a real job, but I still wanted to do nonprofit work," Cindy says. One of the places she volunteered at was a church, where she helped set up a little community food bank. Members of the church could take items from the pantry when needed. "It was there I'd found a newsletter they had posted and it said ROOF Community Services was looking for a food bank assistant for pay," she recalls. "The rest is history." Cindy was hired almost on the spot in 2002 and has served 19 wonderful years with ROOF.
Cindy likes to think of ROOF as a one-stop shop for folks with low income in emergency situations. Located in Rochester, ROOF serves individuals in the Rochester School District that need help with a range of things, from providing food at their Food Bank to offering financial assistance with bills such as electrical bills, water bills, and rent. In addition to the food bank, ROOF also keeps supplies on hand for homeless people in the community, such as warm socks, sleeping bags, and food bags with nonperishable items. "We also have a place for after school tutoring for kids at risk," shares Cindy. "It is all free and students just have to be recommended by a school counselor to get extra help."
Just like their academic tutoring program, all ROOF services are absolutely free to residents living within the Rochester School District. They provide a range of services themselves and also work diligently to partner with resources in the community, such as tax help through AARP and local ESL classes. "We try to be here to meet the needs as much as we can," Cindy says. "If we can't help them, we have a list of people who can." If you or someone you know living in Rochester is in need of support, ROOF is available to help with a wide range of needs and is happy to do whatever they can to make a difference.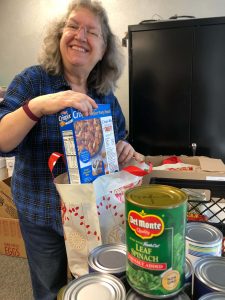 In this holiday season, Cindy is excited to announce that ROOF is continuing with their longstanding outreach program Operation Santa. "We collect donations for new toys and gifts for holiday time and set up a store where parents can come in and shop for their child for free," Cindy explains. Families simply have to provide proof of residence and proof that their children are students in Rochester School District in order to sign up to shop.
Operation Santa also gives businesses and families in the community the option to adopt a family in need for the holiday. Families can fill out forms of what their children would like for the holidays, and charitable families or businesses can shop on their behalf. "It for children up to 12 years old and it is usually roughly $50 per child," says Cindy. "You can even shop for the whole family, including mom and dad." Once the gifts have been purchased, ROOF can have them available for pick-up or deliver them directly to the families. In some cases, the businesses or families can deliver them to their adopted family themselves to really get in the spirit of giving. If you are interested in spreading the Christmas magic to those in need, complete the form online and adopt a family in need today.
Cindy has been thrilled to serve such an exceptional organization for so many years. With so many people struggling and in need, we are fortunate to have people like Cindy passionately working to make our community a better place for all.