Senior citizens currently make up 17% of the population in Thurston County, which will increase to nearly 20% by 2040. As a growing demographic, it is important that we have the necessary services and supports available to them. Senior Services for South Sound Executive Director Brian Windrope has cherished the ability to oversee such a wonderful organization and is thrilled to continue to bring an improved quality of life to seniors across Thurston County.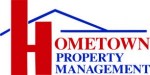 Brian comes from a hardworking blue-collar family who always encouraged him to pursue higher education if he had the chance. Through much hard work of his own, Brian earned his bachelor's degree at UC Berkeley where he studied both anthropology and zoology. His first job out of college was working at the Yosemite Institute teaching natural and cultural history of the park. He worked at a variety of parks over the years and decided to earn his master's degree in education from Stanford University. Shortly after, his wife decided to earn her graduate degree at Oregon State University. "That was our first taste of living in the northwest, and we found we loved it," Brian recalls. They later lived in the San Juan Islands, Bainbridge Island and then moved to Thurston County when his wife was offered a new position in 2019.
Brian began searching for work in the nonprofit sector once they were settled in the South Sound. "When I saw this opening at Senior Services, I didn't think I had much of a chance since my background is in environmental conservation and education work," Brian says. He decided to apply anyway because he had many older relatives that were exceptional role models. "My maternal grandmother was one of the major influences on me," he shares. "She was an amazing person who modeled what it meant to be of service." In his job application, Brian wrote a very personal cover letter about her impact on him and ended up getting an interview based on that. "It was so compelling to them because it aligned with their personal mission with the organization," Brian says.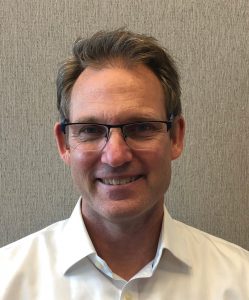 Brian's first day in his new role was on March 16, 2020, which was also the same day the organization locked their doors due to COVID-19 restrictions. "The last year and half has been an incredible whirlwind," he shares. "We were desperately concerned about continuing to provide services, and we have managed to do that and still keep people safe." Senior Services for South Sound was able to support seniors stuck at home and isolated through mobilizing their volunteers and staying in touch as much as possible. "They were there to do grocery shopping for them, pick up their medications, and even just call to talk to them," Brian explains. "It was really beautiful."
For Brian, the people have been the most amazing part of his job and he is grateful for his team and local volunteers that have stayed the course to ensure services could still be provided to seniors. "We have truly seen the best of our community in many ways," he says. "I am enormously proud of our staff and volunteers for their generosity and support." Many of the staff and volunteers feel personally connected to the organization's mission to improve the quality of life for people as they age, resonates deeply with Brian. "I have always valued my life as being of quality only if I was making the world a better place to live," he shares. Being a part of a team that feels the same way has been a true gift.
Senior Services for South Sound has become the perfect fit for Brian because of how committed they are to the senior community. "We don't just have senior centers," he explains. "We provide services across counties, including Meals on Wheels, psychological support, Medicare support, health and wellness programs, and so much more." This particular branch of Senior Services is very unique because of how robust and expansive their program is. They provide meals to over 400 households across Thurston County every week, and host a range of fitness classes and academic classes in their senior centers. Since reopening in July, they have even had over 100 seniors coming in every day just to have lunch together.
A common misconception about nonprofits like Senior Services is that they are governmentally funded. "The reality is less than 40% of our funding comes from government support, and the other 60% is from private donations and individual people," Brian explains. All of the wonderful programs and services provided by Senior Services for South Sound are largely thanks to the local community's commitment to supporting quality of life to people as they age. If you wish to support this wonderful organization, you can go online to make a donation at any time, for any amount. Every dollar truly helps make a difference in making the lives of seniors better.
Brian has felt very fortunate to do something he loves. Serving the seniors of the community is very near and dear to his heart, and he is eager to continue to make life for seniors in Thurston County even better.