The South Puget Sound Community College (SPSCC) volleyball team will look to extend its winning streak to a season-high three matches when the Clippers host Highline College on Wednesday, November 3 at the Health and Wellness Center.
A win by South Puget Sound would even the squad's conference record at .500 for the first time this season. The Clippers currently sit fifth in the Northwest Athletic Conference West Region, two matches behind third-place Lower Columbia, with a 4-5 record as they remain in contention for one of the conference's postseason berths. Highline is 8-1, second behind Pierce College, which at 9-0 has already secured a playoff appearance.
South Puget Sound Community Collge, which has swept its last two opponents, is led offensively by freshmen Khalia Craig and Jahnessa Hill, who have 136 and 105 kills, respectively. Freshman Emily Snider has a team-best 292 assists and Jayde Grams, the lone sophomore on the roster, leads the team with 167 digs.
The team will close out their regular season home slate by hosting Tacoma Community College on Friday, November 5 before playing at Pierce on Wednesday, November 10.
SPSCC Men's Soccer Closes Out Season
The South Puget Sound Community College men's soccer team closed out its 2021 season with a loss at Tacoma (5-0). The Clippers finished the year with a record of 2-12-1 overall and 2-11 in conference play.
Sophomore forward Francisco Ojeda paced the South Puget Sound Community College offense, scoring a team-high four goals. Freshman center Yuta Shimazu was second on the squad with three goals and Amri Mwenyeheri found the back of the net twice during the season. The Clippers also received goals from Trey Lopes, Saloum Malang, Dakota Seddon and Eric Stephens, a River Ridge graduate who also led the Clippers in assists this year with two.
Goalkeeper Christian Morell, who made 13 starts during his freshman campaign, finished second in the NWAC with 77 saves. Seddon, a graduate of Tumwater High School, and freshmen Shimazu and Stone Poe appeared in ever match this season for the Clippers.
College Basketball Starts 2021-22 Season
Men's and women's basketball at South Puget Sound Community will kick off their seasons in November.
The SPSCC women's basketball team, which finished 6-21 overall and 6-8 in conference play during the 2019-20 season, return two players from last year in sophomore guards Angelica Francisco, a Capital High School graduate who averaged 8.3 points per game as a freshman, and Tracy Abesamis.
The Clipper women will play a pair of exhibition games at Pacific Lutheran University November 5-6, beginning with a game against Multnomah University before playing host PLU the following day. South Puget Sound will open the regular season with a four-game home series. The Clippers will play visiting Skagit Valley at home on Friday, November 19. Home dates against Shoreline (November 22), Portland (November 24) and Lane (December 4) close out the home stand.
The South Puget Sound Community College men's basketball team, which went 23-6 overall and finished second in the NWAC West Region with a 12-2 record last year, will open its season at Tacoma Community College on Friday, October 19 against Bellevue.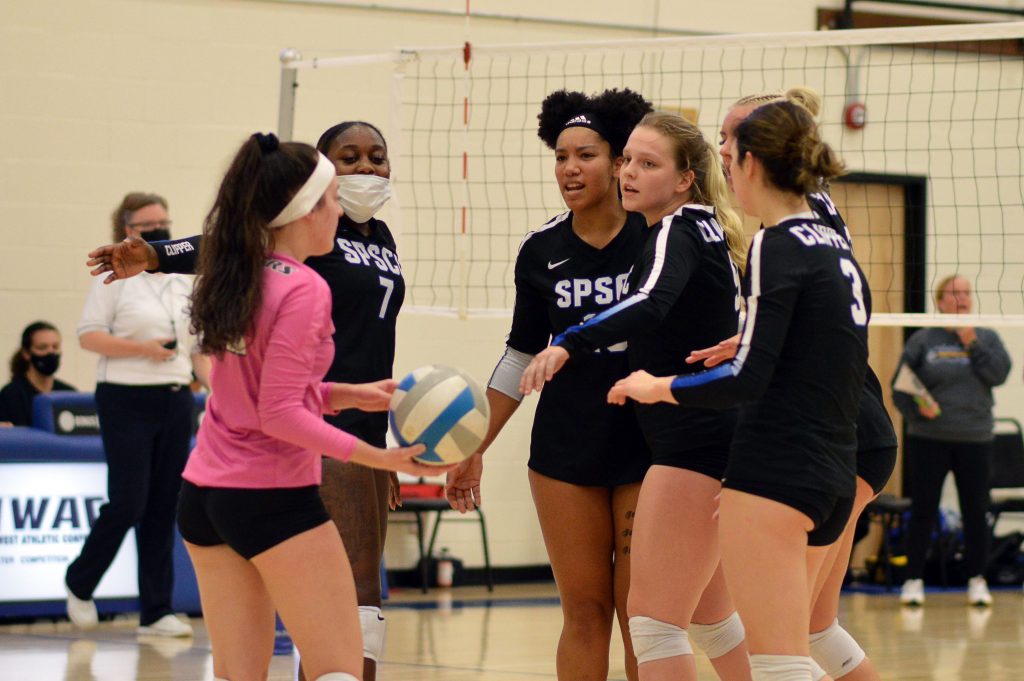 Sponsored