In Thurston County, there are many wonderful services available to veterans. Thurston County Public Health and Social Services provides financial assistance to veterans in need through their Veteran's Assistance Program. Their mission to is to ensure that veterans struggling to pay their bills can receive the financial support they need. Mark Moffett of Thurston County Public Health and Social Services shares details about how veterans in the community can take advantage of this exceptional program.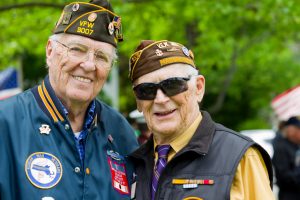 The Veteran's Assistance Program began in the late 1980s and was based on a Washington State law. "The law requires each county to collect taxes to establish a veteran's assistance program to address the needs of local indigent veterans and their families," Mark explains. By establishing a means for veterans to get support, Thurston County Public Health and Social Services has been able to support the veterans in our community and ensure that they can maintain their homes and livelihood even through challenging times.
The program is overseen by the Veteran Advisory Board and advises the county legislative authority on the needs of the local indigent veterans. This includes details about the resources available to them as well as programs that could benefit the needs of local indigent veterans and their families. "The board is made up of representatives from nationally recognized veterans' service organizations or the veterans' community at large," Mark says. "We currently have four vacant positions on the advisory board." Anyone that is currently serving a veterans' service organization or is involved in the veterans' community is encouraged to reach out to learn more about how to get involved.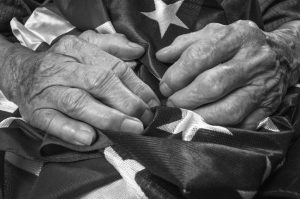 The program provides financial assistance for a variety of regular expenses that veterans may struggle to pay due to hardship. "We have available funds for qualified veterans and family members for overdue bills, such as rent or mortgage, utilities, heating fuels, select vehicle repair, and other necessary living expenses," Mark says. Financial assistance for these things is available to veterans that meet the following criteria:
Meet the definition of a veteran as defined by RCW 73.08.005
Reside in Washington State for six months prior to application
Be a resident of Thurston County for at least 31 days immediately prior to application
Income eligible, not to exceed 200% of federal poverty level
Able to provide documents verifying eligibility and need
Navigating this process can be tricky, which is why Thurston County Public Health and Social Services provides support to those in need. For anyone struggling, it is important to reach out sooner than later to get help. "Those that meet the financial requirements and are in need of immediate financial assistance should call or email as soon as possible," Mark shares. "The sooner help is requested, the less impact the financial stress will have on the veterans in our community." To be connected to services, you can call 360.867.8236 or email ashley.strauss@co.thurston.wa.us.
It is through programs like the Thurston County Public Health and Social Services Veteran's Assistance Program that our veterans can continue to thrive in the community. As we push through unprecedented times, it is critical that those in need can turn to organizations like this for support. If you or a veteran you know is in need, please reach out today to see how this program can help.
Sponsored