Hopes were extremely high for the Oly Town Artesians women's soccer team heading into the club's inaugural season and it's safe to say the squad did not disappoint.
Playing in its first outdoor season, the Artesians posted an unbeaten 4-0-1 record, ending the year with a 1-0 road victory over AC Chehalem Valley.
Equally impressive was the Oly Town men's team, which advanced to the Evergreen Premier League playoffs after placing second in the EPLAWA South Division during the regular season.
The Oly Town women ventured to Austin Sports Complex in Newberg, Oregon in their season finale on July 26. Chloe Narolski produced the game-winning goal in the 20th minute, while goalkeeper Kyla Carter registered her first career shutout with the Artesians in the victory.
The team outscored the opposition a combined 13-3 on the year and ended the season with three consecutive shutouts. In addition to the season-ending 1-0 win over AC Chehalem Valley, Oly Town also blanked Kirkland FC, 2-0, and the Olympia Olys, 5-0.
Under first-year Head Coach Rachel Ross, the Artesians opened their 2021 campaign with a 5-2 win over Kirkland FC before tying Washington Premier, 1-1.
"This team is competitive. They don't like to lose and they consistently hold themselves and their teammates to high standards," Ross said. "That mentality cannot be taught or coached. That type of unity among players willing to work hard for one another to reach a common goal, the goal this season being to get Oly Town on the map and make a case to become league-affiliated, makes a team very dangerous and makes the possibilities for the future limitless."
Kailey Utley paced the Oly Town women with five goals and added a team-high three assists. The Artesians also received three goals from both Haylee Ward and Haley Roberson, two goals from Narolski and a tally from Vera Panescu-Reich.
Carter spearheaded Oly Town's stellar defensive efforts during the year, making three starts and appearing in four contests, while posting a spotless 3-0-0 record with a 0.44 goals against average. Olympia High School graduate Hana Klimek and North Thurston grad Emily Sorenson each made one start in goal this season, while Olivia Brock, another former standout at Olympia, appeared in two matches.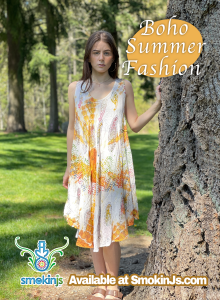 The Oly Town goalkeepers, who gave up just three goals in 450 minutes of play, were supported by a strong backline featuring Delaney Smith, Nikki Williams, Celia Scruton and Julia Hass.
Six players – Keila Kruse, Hass, Narolski, Scruton, Smith, and Williams – appeared in all five contests this season, while Roberson, Utley, Jami Hughes, Ashlee Gormley, Panescu-Reich, Carter and Ward – appeared in four.
"What stands out to me the most is the mentorship opportunities within this team," Ross said. "The former college players are always willing to give advice or guidance to the younger players on the team. This team is constantly engaging with each other, whether it's providing feedback to one another on the field or just simply talking about life and things that don't even directly relate to soccer. The team cohesion that has developed in just a short time has been awesome to see and it is a direct result of the positive personalities, character traits and leadership that this team has."
Over on the men's side, the Artesians finished with five wins and one draw in 10 EPLWA and Washington State Super Cup games after losing on a penalty kick to PacNW in the quarterfinals of the Evergreen Premier League playoffs.
Oly Town received goals from Max Hauser and Capital High School graduate Alec Zimmerman before falling in penalty kicks (6-5) against PacNW.
After dropping their season opener, the Oly Town men went on a season-best four-match winning streak, getting five goals from Fairhurst during the stretch, including a hat trick in a win over the Seattle Lone Stars.
The Artesians kicked off their winning streak with a 4-1 triumph over Harbor Force in a Washington State Super Cup match. Fairhurst scored twice, while teammates Allen Escalante and Angel Trejo-Delgado each notched a goal to help the club post its first win on the season.
A 2-1 win over Tacoma Narrows followed with Hauser and Tino Pantaleon scoring goals. The team continued its winning ways with a win over Yakima United (2-1) before knocking off Seattle Lone Star (4-3).
In seven EPLWA regular season and playoff matches, Hauser was the team leader in both goals (4) and assists (3) with Olympia grad Sawyer Smith serving as the squad's goalkeeper in all seven matches. Smith posted a record of 3-3-1 with a 1.24 goals against average.
Fairhurst led the way in three Washington State Super Cup games, registering five goals. Zimmerman was second on the team with two goals, while Thompson finished with a team-high three assists.
Overall, Fairhurst finished with six goals on the year, while Hauser added four. The Artesians also received three goals from Zimmerman, two from Escalante and one each from Craig Johnson, Joe DiCarlo, Trejo-Delgado, Pantaleon, Thompson and Collin LaBranche, a 2015 Olympia grad and former Saint Martin's University player who was named the EPLAWA Defensive Player of the Week during Week 3.