Submitted by North Thurston Public Schools
School may be out and summer in full swing, but that has not stopped more than 800 North Thurston Public Schools (NTPS) students from learning this summer in district summer learning and community programs.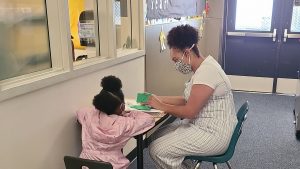 "Our Summer Scholars program at the elementary and middle level provides core instruction in English Language Arts and Mathematics to all enrolled students," said Dr. Debra Clemens, Superintendent. "Students are enjoying the in-person learning environment, connecting with their peers, and building their academic skills."
She added that NTPS staff has been very busy this summer, working hard to deliver quality summer programming. "From our nutrition services staff, bus drivers, paraeducators, office professionals, teachers, and summer school administrators – this summer's program was the largest ever for NTPS!" she said. "It was a heavy lift, but our amazing staff got it done and kids benefited greatly."
Based on academic achievement, NTPS students were invited to attend the robust Summer Scholars program which included first-fifth graders for the first time.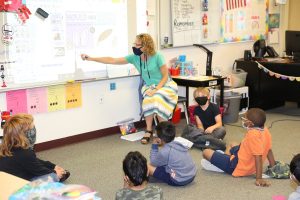 "I like math and solving problems," said Jayden G., a third grader at the Mountain View elementary Summer Scholars program.
Adilynn C. also enjoys the program – but for different reasons: "I like poems and writing…and the snacks are good too!"
In addition to two elementary programs at Meadows and Mountain View Elementary schools, there are two middle school programs at Chinook Middle School and a high school program at Timberline focused on credit recovery for a wide range of courses.
All summer programming is free to families thanks to the federal funding (ESSER) the district has received. Additionally, free meals are provided to the students in our summer programs as part of the district-wide Free Summer Meals Program, available to anyone 18 and under. The grab-and-go meals include both lunch and breakfast for the following morning.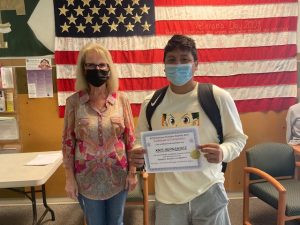 "Students are not only learning, but also enjoying their time spent here," said Allison Strait, Chinook Middle School Summer Scholars principal. "As I walk the halls, I hear the students' participation, engagement, and laughter coming from the classrooms. Using a variety of activities and lessons, created by an amazing group of teachers, our students have an opportunity to grow in ELA and math applications. Additionally, this summer program allows students from all NTPS middle schools to make new friendships, which is equally great to see!"
In addition to Summer Scholars, there are many extension and enrichment opportunities and childcare programs offered by local community partners, including YMCA's afternoon elementary Power Scholars, TOGETHER! Club House, Lacey Parks and Recreation Playground Pals, and Boys and Girls Clubs summer camps.  Both Playground Pals and Club House are free and located at NTPS schools. Learn more about summer program opportunities at the North Thurston Public Schools website.