We've long talked about the separation of work and home, business and pleasure. But for business owners, especially when just starting out, there often isn't much of a separation. And even well-established companies looking to grow and expand know that success equals time, dedication, caring and tireless hard work. Jessica Jensen of Jensen Milner: Cap City Law advocates for the business of life with a little help from the Thurston EDC.
The EDC's mission of creating "a dynamic and sustainable economy that supports the values of the people who live and work in Thurston County" strongly echoes that of Jensen's law firm. The firm is geared towards the business of life and focuses on business and real estate. "The EDC is a service organization," says Jensen, "and our firm's mission is helping businesses start, grow and develop."
When they chat with new clients, Jensen and her team introduce them to the many—often free—resources available through the EDC. Whether guidance or networking, civic organizations like the EDC and local Chambers of Commerce really support businesses in the community, says Jensen.
"Whenever anyone tells me they're doing something business related I ask if they've heard about the EDC," she says. "It's an amazing program. Now, after COVID, there's funding available to help businesses grow and adapt." The current president of the Center for Business & Innovation, Jensen is familiar with all the EDC's vast resources and knows exactly where to send clients, down to the specific office or contact, for new business or growth opportunities. This type of assistance is a great resource to her clients and provides tremendous local, low or no-cost, value-added support.
Jensen suggests all business owners consider joining. "It's networking with a whole different level of commitment," she says. "At some mixers, it's a business's second or third in command but here it's business owners themselves and high-quality people involved. There's video training and the seminars are huge with great speakers, people who really know their stuff."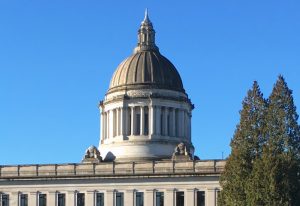 She also suggests that her clients utilize the many classes, events and mentorships provided by the Thurston EDC. She joined their Board of Directors after serving on the Thurston County Chamber's Board of Trustees a few years ago. EDC Executive Director Michael Cade approached her and suggested she become part of their team.
"I'd attended EDC events beforehand," says Jensen, her favorites being their Real Estate Forum, Regional Economic Forecast & Innovation Expo and Inspire: Women's Business Conference. Over the years, Jensen has supported the latter, hosted by the Washington Center for Women in Business, as vendor, sponsor and attendee.
Her firm also volunteers with legal nonprofits like the Farmland Trust, which support green business and sustainable agriculture. "As a firm, we've made the decision to use our time as a give-back to the community," explains Jensen.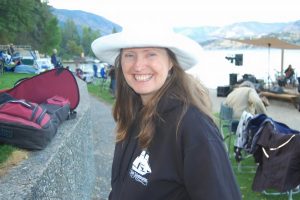 Outside of work, Jensen is a musician who loves the outdoors. She is a member of two acoustic bands, one Celtic and the other classic rock. Though COVID-19 put in-person performances on hold, this summer she hopes to return to the stage with Humor and Heart or Curlew's Call. They're already booked at the Galway Bay Irish Pub in Ocean Shores for the summer and have performed at charity events and community festivals as well as private parties.
If you need a law firm that specializes in business law, real estate and land use, wills, trusts, estates and guardianship or family law, give Jensen Milner a call today. They can be reached online or by calling 360.705.1335. You can also follow them on Facebook for informative blogs, updates and business details.
Have questions about the EDC and its many resources? Simply give them a call at 360.754.6320 or submit them online and someone will respond quickly with answers or guidance. They also maintain an active Facebook page where you'll find information about the upcoming July 22 Hootenanny! and other events and mixers.
The business of life is chaotic, busy, ever-changing and always exciting. If you're a business owner, whether getting ready to open your doors for the first time or expand into a new location, having advocates and allies makes the process much easier. Let Jensen Milner: Cap City Law and the Thurston EDC walk alongside you every step of the way.