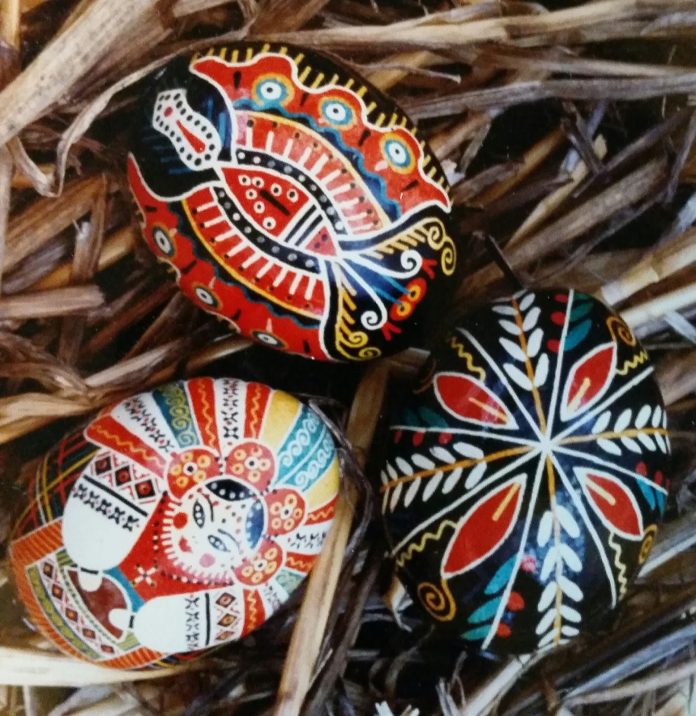 This last year was particularly hard for any business or organization that relied on in-person gatherings. For the Arbutus Folk School, a 501(c)3 nonprofit with a mission to "enrich lives and build community through joyful, hands-on learning with master artisans," it could have been a death sentence. Hands-on learning was made impossible and, like many others, they had to scramble to keep going until they could reopen. Thankfully, resourcefulness and community support allowed the Arbutus Folk School to survive COVID-19, and it's back bigger than ever.
"We were closed due to COVID for much of 2020 and the beginning of 2021," shares Hillary Tully, executive director of Arbutus Folk School. Like many others, they did try to go virtual, but when you are talking about learning how to make something literally with your hands, moving to digital is difficult. "We had trouble translating our classes into the virtual format. Our virtual ceramics class was actually not very popular, so we discontinued it. We did share some virtual artist talks and demos throughout 2020." This included their virtual Open Mic Night, which was very successful. "The Zoom open mic is really important, I think, to some seniors' mental health. It gives us something to look forward to and a reason to keep playing and practicing," one regular shared.
And what do makers do to stay busy when they can't teach? Make of course! The Arbutus Folk School stepped up in March and April of 2020 and helped the community by making masks and shields for healthcare workers, first line responders and other frontline workers.
They were able to reopen July 2020, with restrictions, which still made holding classes difficult. Thankfully, the community stepped up and helped with donations. Sunset Air installed a state-of-the-art air purification system to keep students, staff and teachers safe. 2020 also gave them opportunities to build and expand. They launched a reoccurring Woodshop Safety Training course for those wanting to learn how to use the tools they have available at the school and they added a second kiln for the ceramic's studio.
Returning to the Classroom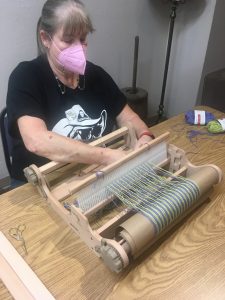 "After a very long COVID hiatus, our woodturning classes have also returned," shares Hillary, "and, we hired a dedicated youth arts instructor—Amanda Hanson—who is currently offering a series on needle felting, you should see how cute the next class is, they will be making a tiny felted vegetable garden!
"It's great to be back with in-person classes," she continues. "We have added more teaching artists to both the ceramics studio and the woodshop, so there are lots of new classes on offer, like classes to build a Kentucky stick chair (John Chernoff) or ceramic outdoor bells (Lys Opp-Beckman). I love all the unique ideas our artists come up with."
Amanda Hanson is part of their new youth class program that began in May 2021, another good thing that came about despite the pandemic. These in-person classes are such a welcome time for socializing and learning skills after the last 18 months of turmoil for our kids. There is nothing like hands-on crafts to help a child relax and come out of their shell while stretching their mind.
Along with these new youth classes, the Arbutus Folk School is offering youth scholarships for families who cannot afford the registration fee. Covering the entire cost of any Arbutus class, this program is
made possible by the City of Olympia, Port of Olympia, Nisqually Indian Tribe, Rotary Club of Olympia, and community supporters. "This is the first time we have had youth scholarships and it has been wonderful," Shares Hillary. "We hope to continue funding this initiative in the coming years, and expand it to adult students in need, as well. Donations are welcome on our website."
You'll want to check out all the fun classes they have to offer including storytelling, songs and bracelet weaving for families with Quinault artist Harvest Moon and basket weaving and moccasin sewing with Warm Springs/Wasco artist Maria Godines. "Also on the horizon are South American folk music (nuevo cancion) workshops led by members of the band Sin Fronteras, followed by a live performance that I'm very hopeful will be able to happen if cases continue to decrease and vaccinations continue to," says Hillary.
Also returning is the Oly Old Time Festival for February 2022! This fun festival will be back with plenty of music, artisans, and hands-on crafting for all attendees. Be sure you mark your calendar and watch for updates from Arbutus. You can learn more by visiting the Arbutus Folk School website, subscribing to their newsletter and following them on Facebook.